Is customer intimacy part of your 2021 strategy? If not, it should be. In our increasingly digital world, companies have to fight harder than ever to get a customer's attention, earn their trust, and retain their business. And now that we have a better understanding of a customer's lifetime value, it makes the focus on customers all the more critical.
That's where customer intimacy comes in. After all, your customers have other options in the market. So how can you understand their needs better than your competitors? And how can you take that understanding and align your products and services around it?
We'll get into that and more in this article, along with 10 customer intimacy strategies you can launch at your company today.
What is customer intimacy?
If customer focus is a bachelor's degree, then customer intimacy is a Ph.D. It's all about deeply understanding your customers' needs and values and aligning your products and services around them.
Like in other relationships, building intimacy with your customers creates lasting bonds. It also means you'll better understand their needs and concerns without doing discovery first.
Customer intimacy is also one of the three elements of The Values Discipline Model, developed by Michael Treacy and Fred Wiersema, which describes how a business can derive value.
The three elements are:
Operational excellence - being able to provide the lowest cost.
Product leadership - being able to create new, meaningful products before your competitors.
Customer intimacy - continually designing products and services that anticipate customer needs.
Why does customer intimacy work?
Customer intimacy works because it reflects our society's growing desire to spend our money in ways that support our values. Case in point, millennials are willing to spend 21% more on an excellent customer experience, including working with a brand that cares about the same things they do. Building customer intimacy helps you to hone your insights on what your customers care about so you can make a sticky product and command even better innovation moving forward.
As an example, let's look at the cosmetics retailer Lush. They build customer intimacy in a few consistent, multi-layered ways - all with the goal of being one with their customers.
First, Lush provides an in-store experience that existing and new customers love. The environment is inviting, there are ample opportunities to try products (and receive hand massages in non-COVID times), and they hire people their customers want to be friends with.
Second, they have a zero-spend policy on advertising. So, instead of spending money on ads, Lush gives that money back to charities or uses it to make their products even cleaner. Their customers appreciate the rejection of traditional megaphone marketing, and Lush still brings in plenty of revenue without the ads.
And third, Lush uses organic social reach to share content related to issues that the brand and its target audience care about, like animal, human, and environmental rights.
Lush has built customer intimacy by aligning not only their product, but also their entire customer experience, around what their customers value. The result? Customers feel good about spending their money at Lush, knowing they'll get a quality, ethically-sourced product and support a company that shares their values.
Lush has built customer intimacy so well that their organic reach (and user-generated content) is off the charts. Not only does Lush not want to spend money on advertising, they don't need to. They're still a $500+ million company. That's the power of customer intimacy.
Now that you know what it is and why it works so well, let's break down some ways to do customer intimacy well. We'll also show you which strategies work best for different types (and sizes) of companies.
1. Empower your team members
Who this works for: all organizations, big or small
Empower your team members to connect with and help the customer. If you force your team to always navigate within the confines of policies and playbooks, you stifle their natural creative drive to do good. Instead, encourage your team to do everything in their power to provide the type of outstanding experience they would love to receive. Give them tools, training, a budget, and trust. Let them know you believe in their ideas.
There's a reason that 62% of companies invest in their CX team's work. It's because your customer-facing teams know your users better than anyone else. They are your secret key to knowing exactly what your customers care about and want.
To add incentive, offer rewards around customer intimacy, customer success, or product adoption. For instance, if your CX team boosts the average adoption score, offer them a bonus. Not only will rewards excite and motivate your employees, but they will also drive them to take more ownership of your customer experience.
2. Get the whole company involved
Who this works for: start-ups and smaller companies
Many companies are jumping on board the all-hands support train to bridge the gap between customers and their employees. For many organizations, everyone—from CEOs to back-of-house retail workers—is expected to work partially in support. All-hands support builds empathy at a company-wide scale and encourages extra care for the customer experience.
But that's not feasible for every company. They may not be able to train every employee to work directly with customers. Maybe it doesn't fit the company's strategy, or they're too lean to support it. If that's you, don't worry. There are other opportunities to get your team involved, like creating top-level metrics to align your company around. Whole Foods does this with two of its values:
We Satisfy and Delight Our Customers - Our customers are the lifeblood of our business and our most important stakeholder. We strive to meet or exceed their expectations on every shopping experience.
We Care About Our Communities and the Environment - We serve and support a local experience. The unique character of each store is a direct reflection of a community's people, culture, and cuisine.
You can also decorate the inside of your office or home office spaces with your customers in mind. After all, without your customers, you wouldn't have a company. Why not represent that in your decor? Some ways to work this into your office design are:
Have pictures of your customers in your common areas, or as a background for your company computers.
Include an empty chair at meetings, like Amazon does, to represent your customers and always encourage yourself to think about their perspectives.
Create dashboards of crucial customer metrics or unique creations of your customers on your walls (or in virtual common areas, like Slack channels).
Include your customer-centric values on your walls, like Thoma Thoma.
Customer intimacy requires participation from the entire company. Build your customers into your company DNA, and the rest will follow.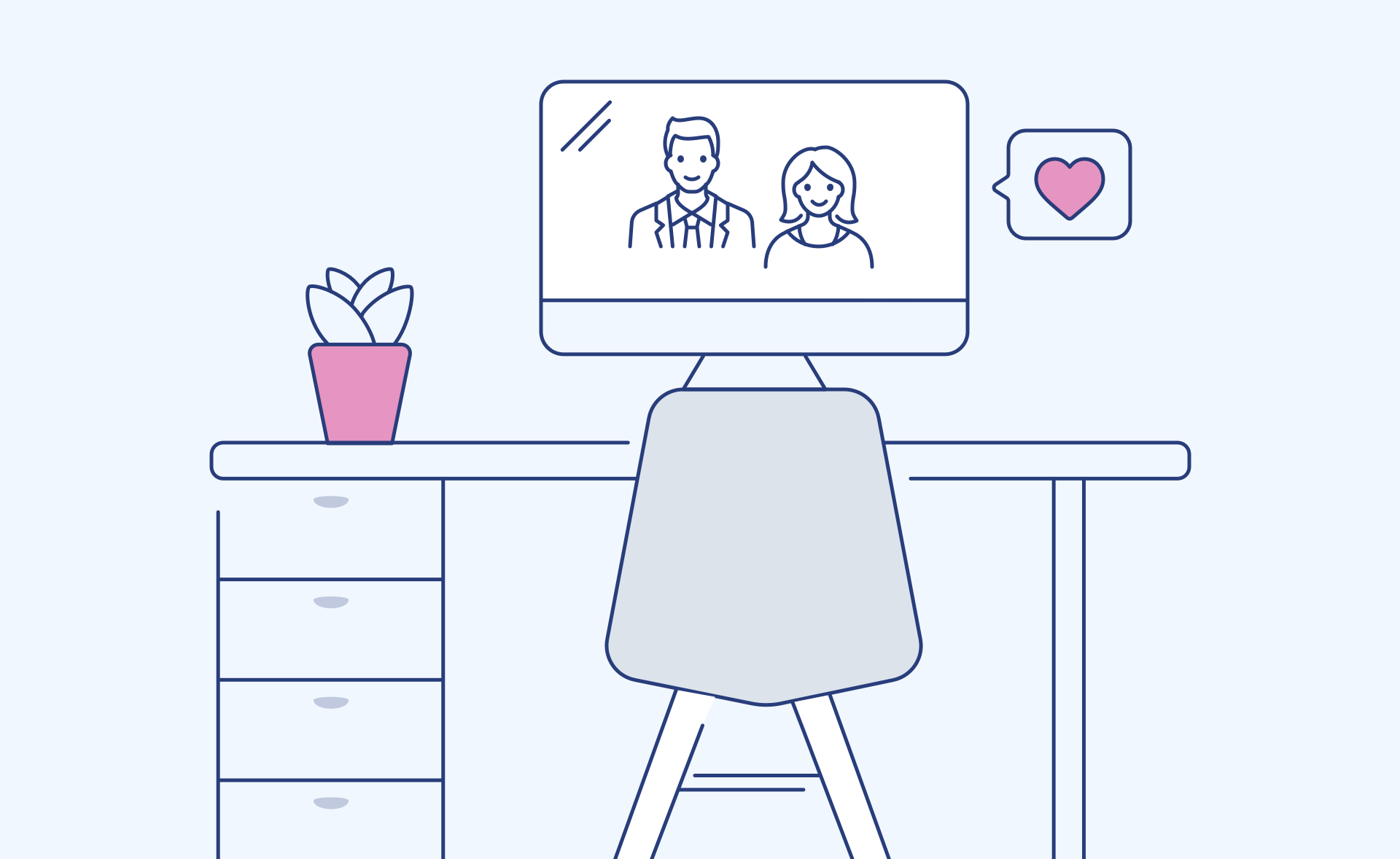 3. Host customer events
Who this works for: SaaS and larger, more established companies
Customer events, whether virtual or in-person, help you build intimacy with current and potential customers. Not only will you get to know your customers better, but you can also show them you care about their growth by facilitating networking and learning opportunities with their peers.
Consider these tactics:
Create spaces for customers to network, like sponsored dinners and events.
Invite customers to speak or present about their own experiences.
Give attendees plenty of free time to relax and recharge their batteries.
Choose only the sponsors that are most meaningful and valuable to your customers.
In the SaaS space, many companies see success in creating a more informal environment. For example, some events have outdoor yoga classes or a lunchtime coffee break at a new art gallery. Whatever it is, make sure it's on brand and that people have time to mingle. Here are some good examples:
Elevate CX: after-hours karaoke and creative location-themed parties
SXSW: yoga classes, shows, happy hours
The Human Gathering: geocaching and community give-back projects
These meetups give your customers a chance to learn something new and get to know each other in a fun, casual setting. And they give you the opportunity to build customer intimacy by getting to know your customers on a more personal level.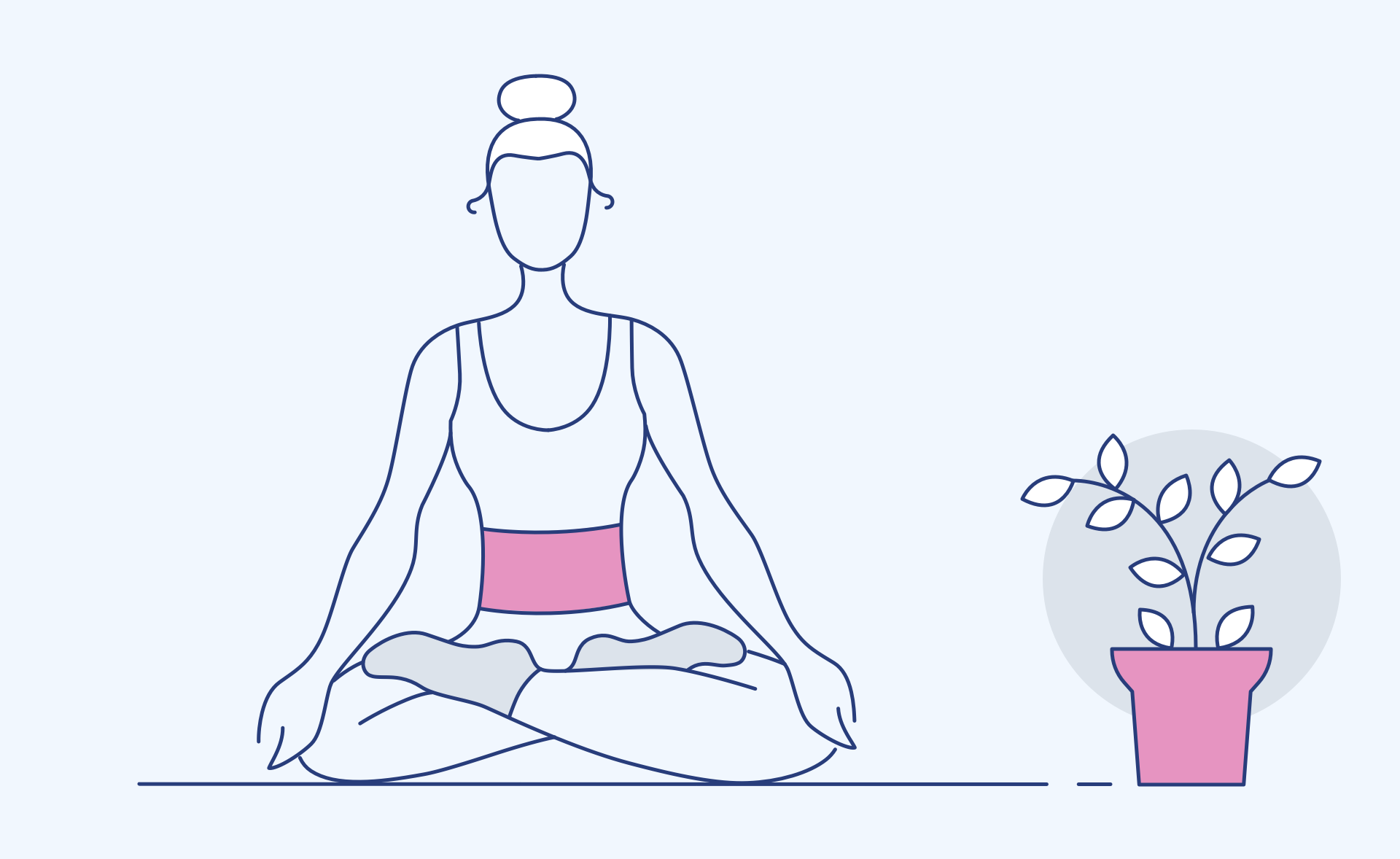 4. Involve your customers in the decision-making process
Who this works for: larger companies, with established product offerings
Customers love to feel involved. And we all feel more ownership and pride about something when we've contributed to it. That's why it's important to ask your customers for their feedback when you're making product decisions. Take their ideas to heart. They'll feel closer to your brand, and you'll gain valuable customer insights that will allow you to:
Evaluate opportunities and gaps in your current thinking
Understand what the actual need is for features you are conceptualizing
Gain data on adoption of new and beta products
Learn how people are using your product and if it aligns with what you expect
Uncover new use cases for your marketing team
All of these things help you create products and features that more closely align with your customers' needs, enabling them to feel even more passionate about how they use it. Some common ways that companies involve their customers are:
Creating customer advisory boards populated with enterprise or high-impact customers
Designing forums and communities for customers to connect
Offering beta releases to customers so they can provide feedback ahead of its release
These strategies are generally better for larger, more established companies that already have some steadiness in their product strategy. For instance, companies like Chrysler, IBM, and Wells Fargo all have advisory boards with strategic customers. Sometimes, for smaller companies, hearing too much customer input when you're still positioning yourself within a market can be overwhelming and create havoc in your product strategy. So be mindful of where you are in terms of your product vision.
5. Incentivize customer advocacy
Who this works for: everyone
After you've done the work to create intimacy, your customers will want to sing your praises. People love to talk about the things they love, after all.
Once your customer base starts promoting your brand, spend your energy encouraging them to do it in targeted ways. For instance, you can offer incentives for customers who leave reviews or share your product's pictures on social media.
When individuals share content around your product or brand online, it gives you an opportunity to comment and engage with them on a deeper level. You move from being a business to creating a deeper, more human bond. Beyond that, User Generated Content (UGC) also creates a more meaningful marketing experience for other potential customers. Across all demographics, 55% of consumers trust UGC over all other kinds of marketing. Like we mentioned earlier, this method has worked extremely well for Lush.
Here are some ideas on how to reward your customers in exchange forUSG:
Branded swag
Discounts
Referral bonuses
Upgrades or new features
Reward points
Cash
Gift cards
Access to beta programs
Free samples
If incentivizing doesn't come naturally to your brand or doesn't feel authentic, other companies have increased social reach by hosting competitions or contests. Take, for example, Hydro Flask, a stainless steel water bottle company. They created an Instagram campaign to celebrate the fact that they hit 200,000 followers, and subsequently got many more followers and heightened social engagement.
Talking with your customers outside of the usual avenues of communication is a great way to deepen the bond and build customer intimacy. Plus, it gets them excited about your product and humanizes you in the eyes of other potential consumers.
6. Create processes that put customers first
Who this works for: everyone, but especially startups
Setting yourself up for success from the start of your journey ensures that you continue to build good relationships as you grow. When you're creating new processes or modifying current ones, always look at them through the customers' eyes. Are you making choices to help your customer? Or are your decisions going to complicate things for them?
For instance, if you put extra friction into processes like cancellations, refunds, or returns, are you doing that for the better of your company or the better of your customer? If it's the former, shift yourself towards customer-centricity sooner rather than later. Instead, try policies like:
Free returns
No restocking fees
Free shipping
A 365-day return policy
A warranty that protects
Software returns that don't require talking to your sales team.
7. Align your metrics with what's best for your customer
Who this works for: everyone, but especially startups
There are always opportunities to choose to put your customers first. If not in the process of purchasing or returns, consider looking at your metrics. Are you enforcing the right behavior with the goals you set? Could you be encouraging your employees toward lousy behavior?
For example, measuring first response time may make your employees respond quickly. But are their answers always accurate, or just very fast? Be sure you're reinforcing what's best for your customer, instead of what looks good on paper. And start this process early.
Here are a few ways to do that:
Use a dashboard like Looker or something custom-built that shows all of your company-wide metrics.
Regularly report on metrics in a weekly/bi-weekly email.
Reflect on your wins and losses in company town halls, and openly discuss their implications as a company.
Review your metrics in every executive meeting.
Automate reporting when key/essential goals are met or missed, using bots in Slack or automated emails to the relevant teams or individuals.
When your essential metrics are top of mind, it is easy for everyone to see your impact and where it is most felt. And most importantly, aligning your essential metrics with what's best for your customers will encourage user-centric support from your reps and build customer intimacy.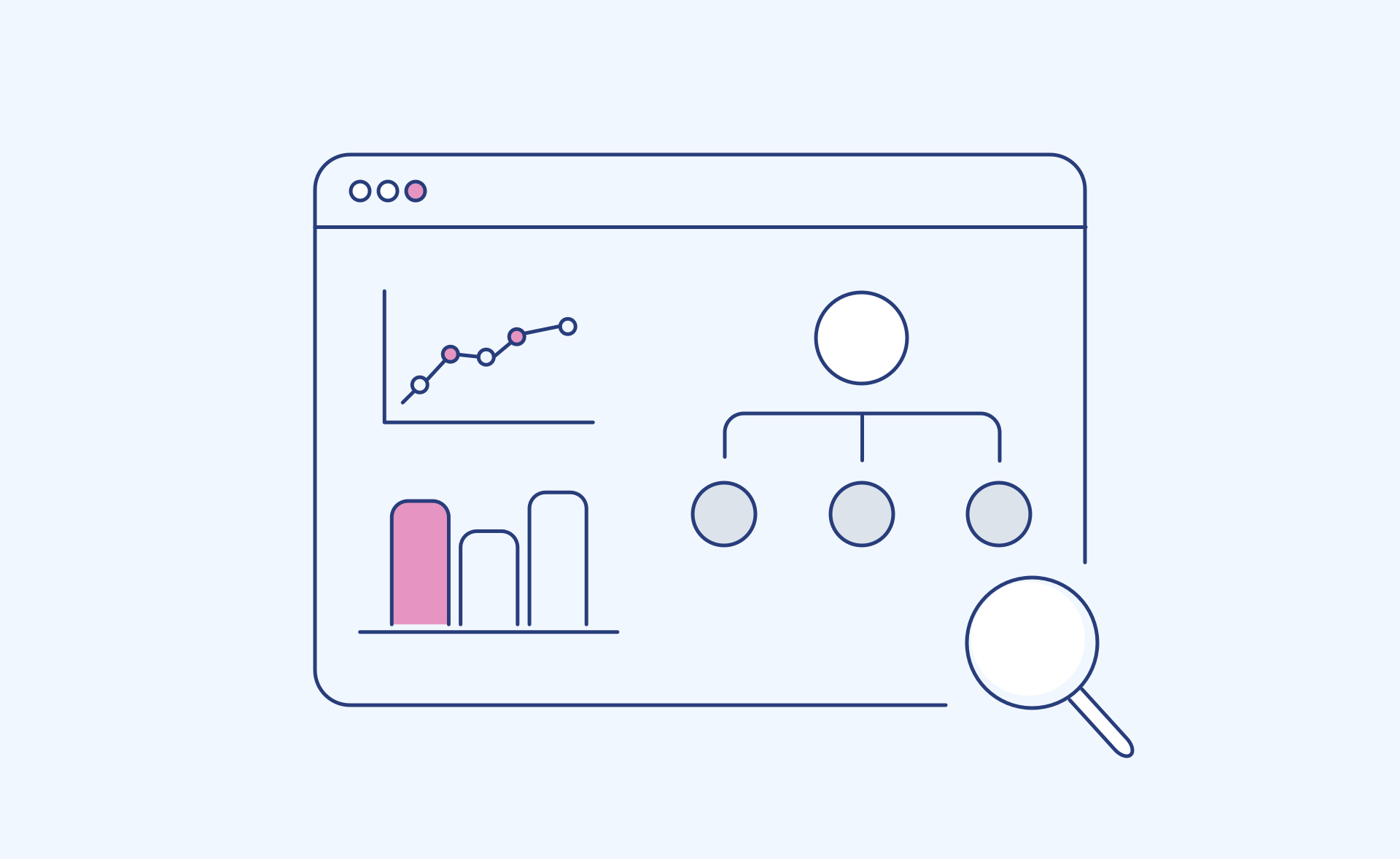 8. Understand your customer's journey
Who this works for: everyone
When you know where people are in their journey with your product, you're able to meet them there and give them exactly what they need. For example, some customer support teams use Stonly to build interactive help content and deliver it via tooltips or pop-ups, based on the user's intent. That way, customers receive the help they need when and where they need it - without having to leave your product to go to your help center.
Beyond that, when you gather information about how customers like to be contacted, you can create more meaningful and valuable messaging for your customers. Instead of barraging them with marketing, send them helpful content. Make them feel cared for.
For instance, if you see that most people are staying out of the product during the first few weeks of using it, then you should probably communicate with them via email. If users are frequently in your product within that first month, you should focus on in-app messaging.
There are tons of contact points for every company and each customer. To create a map like the one above, make a list of all the stages in your customer lifecycle and the different places where they are reachable. Here are some types of contacts to consider using across the journey:
Whitepapers
Emails with your customer support team
Phone calls with your sales team
Twitter conversations with your marketing team
Direct mail advertisements
Cold outreach
Referrals
Emails
App advertisements
Podcast advertisements
Marketing content
Search engine responses
Website advertisements.
Backlinked blog posts
Events
Sponsors
Mobile messaging
SMS
In-person appearance
Packaging
Employee word of mouth
There are more contact points with your customers than you think. If you make each of those touchpoints exceptional, purposeful, and customer-focused, you'll be on your way to unbounded customer intimacy.
9. Educate your customers to become super-users
Who this works for: everyone
Educating your customers has myriad benefits, in addition to building customer intimacy. It creates better, stickier users and more powerful brand advocates. Case in point: software companies that pursue ongoing customer development achieve 30% more annual revenue growth than those that don't.
Create and publish free resources that your customers can use to see even more value in your product. That could be knowledge base articles from your support team, informational blogs, long-form content, webinars, and even your social media channels. Everything can serve to add more value for your customer, if you play it right.
Take, for example, YouNeedABudget. They refer to themselves as a "learning company" that sometimes focuses on budgeting. While their core product is a budgeting tool, they have effectively productized education around budgeting as well:
People work with them as much for their (free) content as they do for their product. You could do this, too. Create videos, interactive classes, and written content to help promote your product's value through education. If it takes off, many companies also have success in creating customer training courses. These certifications allow individual customers to become product specialists who can offer product consultancy services of their own. Some companies that already do this are:
Give your customers something to brag about (while creating a closer relationship with them).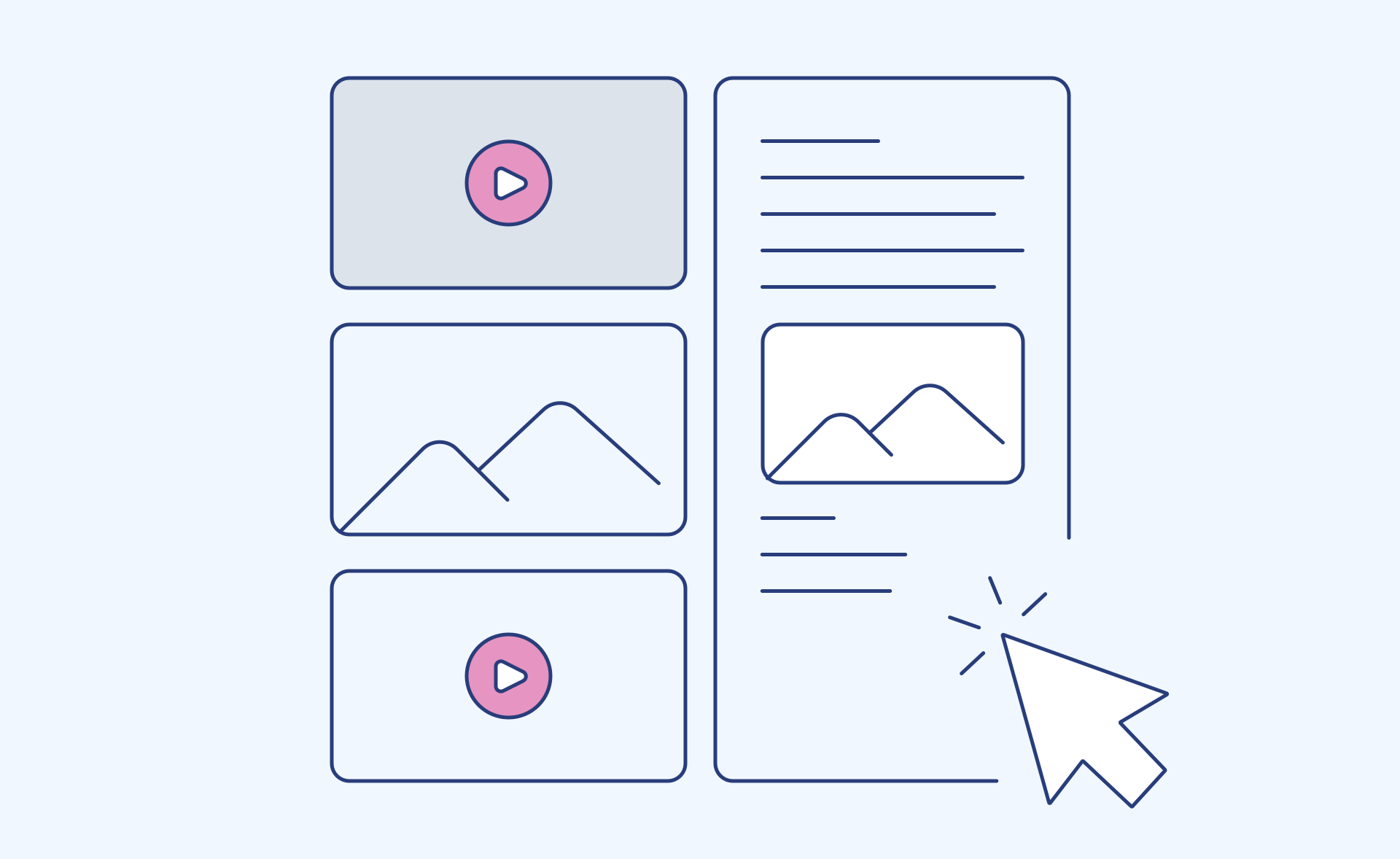 10. Narrow your focus
Who this works for: established companies
Just like every other relationship, customer intimacy requires taking time to understand your customers and what they care about. Listen to customer concerns and analyze them to make your product even more refined to their needs.
Doing this work costs time and money. Use your analysis to understand which customer segments are most valuable and meaningful to your company, as it stands. Smaller companies may not have the customer base to make this work. When you are trying to find people to use your product, you might not want to turn away customers that aren't a perfect fit.
To narrow your focus:
Identify your current customers' components, like company size, roles of key users, and current monthly revenue.
Create personas that make it easier to understand your customers/segments.
Use your company/financial data to determine how much money each of those segments are worth to you, including LTV and their churn rates.
Target the audiences with the highest LTV and lowest churn rates (or whatever metrics make the most sense for your business and model).
Not sure if this will work for you? Think about the concept of a boutique versus a department store. With a boutique, you have a smaller, more specified audience. You might not make as many sales as a department store would. That said, your products command higher prices because you've spent time recognizing your audience, and you know exactly what they want.
Smaller companies can live in that department store mindset. But as you grow and mature, honing your focus into a boutique style of thinking can be beneficial.
Customer intimacy is good for all
Generating customer intimacy creates a better experience for customers and more loyalty for you. You'll build a product informed by your customers' needs and product usage. And they'll continue to give you their business because your product is so on point. It's a win-win.
Take time to understand where your customers are coming from and what they want. Involve them in conversations about the future of your brand so they feel ownership. Incentivize them talking about your product and what they love about it. Understand where they are coming from when they first hit your site and where they are going when they churn. Knowing your customer like the back of your hand is the best thing you can do for your business.