If you want your company to stand out in this increasingly competitive, digital market, you need to invest in customer delight.
Why?
It costs five times more to acquire a new customer than it does to retain one.
With the rise of social media, your customers have more opportunities than ever to loudly advocate for you or publicly trash you.
It is the best way to create and sustain growth.
To build a solid base of happy, loyal customers, you'll need to step up your game with a personalized, genuine experience. Every other company is focusing on customer satisfaction. And don't get us wrong, that's a good thing. But while they're out there, executing yesterday's customer success strategy, we're going to show you how to race ahead to tomorrow's with customer delight.
What is customer delight?
Customer delight is all about exceeding your customers' expectations, surprising them, and creating for them a positive, emotional experience with your brand. It's a step above customer satisfaction (CSAT), which simply measures if your customers are happy with your product or service.
And while CSAT is a specific metric directly measured with surveys, customer delight is a little more ambiguous. It can't be measured by a single input or output. Instead, customer delight is an ongoing effort, demonstrated as part of the customer lifecycle flywheel: you attract users, engage them, and delight them.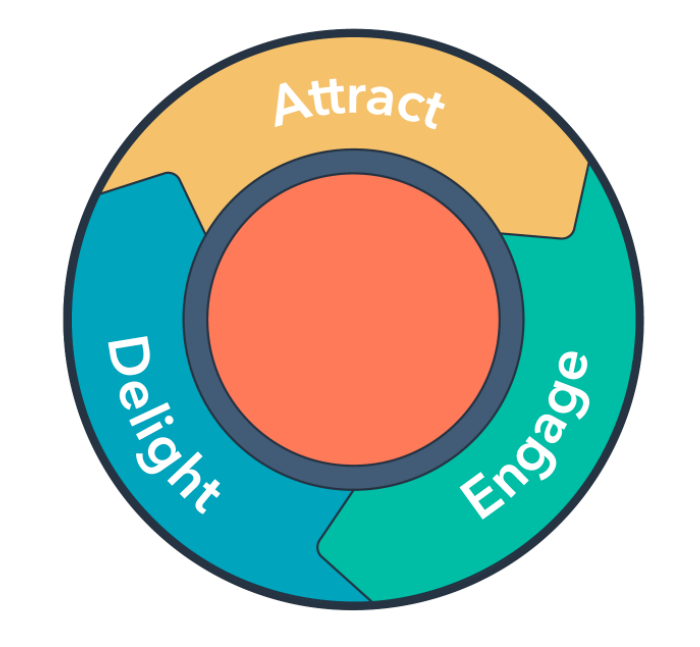 Customer delight is an all-company effort, but the customer-facing teams (support, customer success, marketing, sales) usually have the most impact. That said, if your product team isn't also actively trying to delight your customers, you might not get very far.
Why is customer delight important?
Customer delight is the best way to create and sustain growth in our modern business world. It's how you stand out from your competitors, attract and retain loyal customers, and inspire your customers to brag about how awesome you are.
When you take the time to delight your customers, you reap the benefits of free word-of-mouth marketing and increased loyalty. Just ask Slack. According to their CMO, the team messaging app's success is largely due to word of mouth marketing.
Plus, 92% of consumers trust recommendations from friends or family over all other forms of marketing. Delighting your customers will make them loyal to your brand and keep you top of mind when they make a recommendation.
How to measure customer delight
There is no direct way to measure customer delight. But there are a few different metrics that you can compare and use together to get a feel for how delighted your customers are.
Lovability
This one is less traditional, but still important: How much do your customers "love" you and your product? We're talking genuine, heartfelt devotion and loyalty. Aha! co-founder and CEO Brian de Haff introduced the lovability concept in his bestselling book "Lovability." At the time of publishing, more than 2,500 customers had told Aha! that they "love" them. So Aha! started tracking that metric. After years of founding successful technology companies and creating award-winning products, Haff says, "Love is the surprising emotion that many company builders cannot afford to ignore."
Net Promoter Score (NPS)
NPS (or Net Promoter Score) is the cornerstone of customer satisfaction metrics. It measures a customer's loyalty to your brand over time by gauging how likely they are to recommend your product or service to other people. Chances are, the higher a customer rates you on the 0-10 scale, the more delighted they are.
NPS helps you understand how your customers talk about your product and provides direct qualitative insights into what you need to improve. Pay attention to fluctuations in the score and any trends in the comments to find ways to excel with customer delight.
Customer Satisfaction (CSAT)
Customer satisfaction measures how your customers feel about your product, usually directly after an interaction with a customer-facing team. Some companies send a CSAT survey out via email after a support interaction or include it right in their email signature when they respond to customers. So, while NPS talks about your product (or overall experience), CSAT ranks the delightfulness of your customer service.
Customer effort score (CES)
Like NPS and CSAT, customer effort score is a survey sent to customers. But it asks a different question: "On a scale of 1-10, how much effort did it take to solve your issue today?"
This survey seeks to understand if interacting with your product or customer-facing teams was easy or difficult for the customer. Try to keep your CES as low as possible, and use it to measure how well you're delighting customers. The easier something is to accomplish, the more delightful it is.

Churn rate
Your churn rate is the speed at which your customers leave your product. You can use churn to see the impact of product changes, pricing changes, shifts in customer support or success strategies, and branding. To calculate it, identify the number of churned customers divided by the total number of customers that you have.
Customers churn when their experiences are no longer (or never were) delightful. If your churn rate starts to spike, calculate it across different segments to understand where you are dropping the ball.
Retention rate
Retention rate is the opposite of churn rate. It looks at how many customers you've kept instead of how many you've lost. A higher retention rate indicates that your customers are happy and satisfied with your product.
Pull data to see how changing your support strategy shifts retention, or to understand how product releases or revamps affect your customers' perspective on you.
Customer lifetime value (CLV)
CLV measures how much money a customer could potentially bring in to your company throughout their time as a paying customer. Whether you use a subscription model or other business model, CLV can tell you how your customers' relationship with your company is going. Think of it as a source of truth for your other metrics.
Pay attention to how this number goes up or goes down to understand whether you add delight to your customers' lives or take it away.
How to delight your customers
Delighting your customers is a multi-faceted process. Here are some of the best customer delight strategies, along with ideas on how to implement them at your company.
Personalization
Personalization makes your customers feel special and seen. If they feel like you genuinely care about them, they'll forge a greater bond with your brand.
Take Ritz Carlton, for example. Using their Customer Loyalty Anticipation Satisfaction System (CLASS), Ritz Carlton staff can record customer preferences and make them accessible across all Ritz hotels. So, let's say a customer staying at a Ritz Carlton in Dallas mentions that they enjoy a particular chardonnay. Hotel staff can make a note of that in CLASS, and when that customer later checks in to a Ritz Carlton in Berlin, the staff there could have a free bottle of the chardonnay waiting in the room.
A word of caution, though. Sometimes personalization can come off as creepy. Here are a few steps to get started with delightful personalization (minus the creep factor).
Find out what your customers want. Listen when they leave feedback, have regular conversations with them, and ask them what they care about.
Address their needs and wants directly. If you're going to personalize something, ensure that it is actually geared towards them, rather than a generalization.
Change your approach over time. Your customers are going to evolve, and so should you.
Automate as much as you can. Not everyone can be the Ritz offering free bottles of wine. Create automated email campaigns to help you scale the work.
Match personalized emails with other personalization. Try personalizing your landing pages, recommendation pages, and anything that is directly customer-facing.
Provide gifts that are meaningful for your customers. Put down the generic company-branded socks, unless your customer demographics deeply care about keeping their feet warm.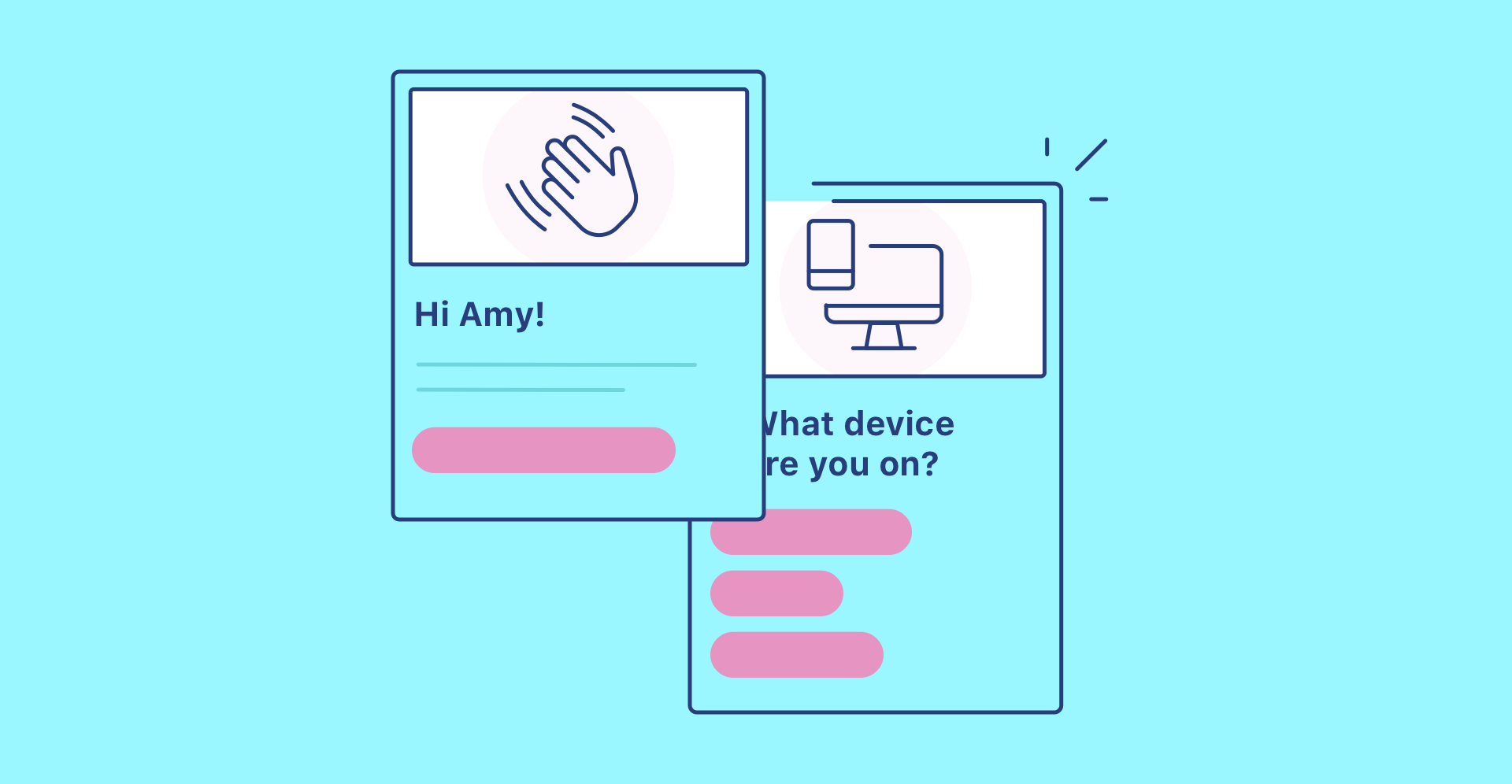 Provide quick support where they need it
On average, 98% of Americans switch between multiple devices over the course of a day. Because of that, we expect our responses from companies to be equally fast and flexible. Customer delight relies on fast, easy support.
Of all of the channels that companies use to interface with customers, 79% of customers say they prefer live chat. It's easier to get a quick response, requires less effort than a phone call, and is typically located within the same tab the customer's working in.
Other quick support options include:
Video chat
Co-browsing
Phone support
Social media support
Your customers are already spending time in these places. You can delight them by making it so they don't need to navigate anywhere else to get the help they need.
Empower your team
Empower your team members to do what they do best: delight the customer. Your customer-facing teams have more knowledge of your customers' wants and needs than anyone else at your company.
Ritz Carlton, again, does this well. They provide their employees with the option to spend up to $2,000 per day to delight their guests. Employes are trusted to make decisions in the moment to resolve a guest's issue or "make an experience beautiful and memorable."
If you can't afford a swanky customer delight initiative like the Ritz, don't worry. Here are a few other ways to empower your team to delight customers:
Listen to their insights. Your team can predict better than anyone how customers will feel about changes to your product or services. So before you make any changes, consult with your customer-facing teams. You'll show your team that you value their perspective, and you'll future-proof your product against potential problems with customers.
Involve them in the decision-making process. When it makes sense, involve members of your team in decision making. Particularly if it involves a subject they're interested in. Delegating gives you more time to work on other things and lets agents level up their skills.
Work as a team. Instead of idealizing the lone wolf type of worker, encourage teamwork. The more collaboration and communication you have internally, the smoother (and more delightful) the experience will be for your customers.
Listen to your customers
Beyond helping you make a better product, actively listening to your customers also helps you identify and resolve their issues faster. They won't have to reach out multiple times, repeat themselves, and switch between channels.
As you talk to customers, take the time to categorize and organize the feedback and requests you receive. Then funnel those insights directly to the teams that need it so they can collaborate on a plan and take action as fast as possible.
You can prove to your customers that you actually listen to them by building a product that aligns with their essential needs. When customers can see their feedback reflected in your product, they are more likely to enjoy an excellent, delightful customer experience.
Educate and empower your customers
There's a well-known proverb: "Give a man a fish, and he eats for a day; teach a man to fish, and he eats for a lifetime." The same concept can be applied to customer education. If you go beyond one-off interactions with your customers, and instead empower them to become super users, you set them up for long-term success with your product.
To launch this kind of proactive support, you'll first need to understand your customer and their journeys within your product. What issues do they run into, and when? What are their most frequent questions? Use that knowledge to trigger help content that appears at precisely the right time and in the right place. This could be via emails, hotspots, in-app popups, tool tips, etc. Use a tool like Stonly to embed your help center content anywhere in your website.
Here are a few other ways to educate and empower your customers (and, in turn, delight them):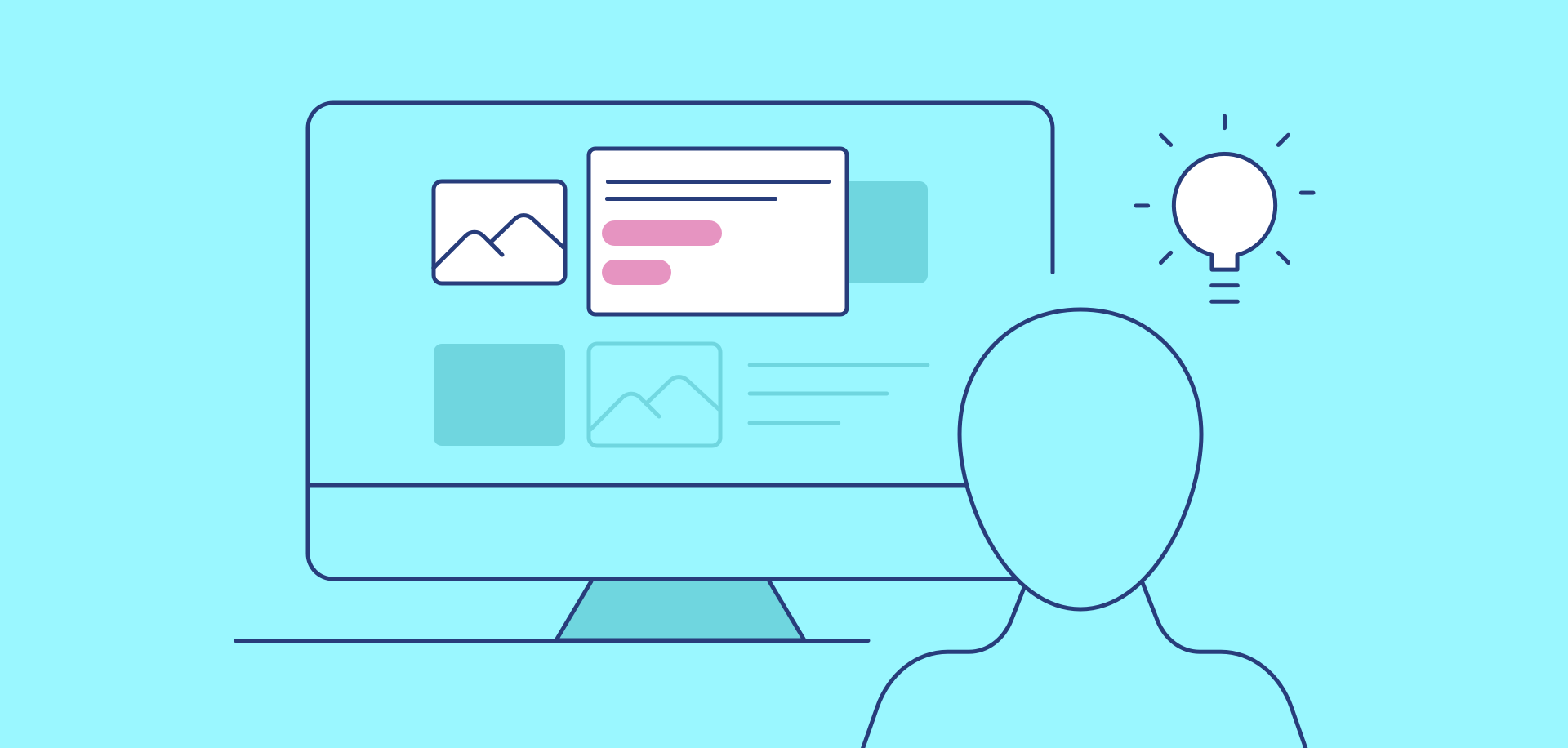 Customer delight examples
There are many B2B and B2C companies excelling at customer delight. Most of them integrate small, personal touches (like handwritten notes) directly into their customer service process. It becomes a core company value and something that's taught in agent training.
Customer delight doesn't have to be a heavy lift that blows your budget. Even the smallest gestures can make a world of difference to a customer. So get creative!
Here are a few real-world examples:
Chewy
Online pet supply retailer Chewy is notorious for its phenomenal, above-and-beyond customer service. Every new customer receives a handwritten postcard welcoming them to the "Chewy family." If customers send Chewy a photo of their pet, Chewy will send them an oil painting of their pet. If a customer mentions an upcoming wedding, Chewy customer service agents send a wedding gift.
Being up against other major retailers and sellers of pet-related products (including Amazon), Chewy has differentiated itself by delighting customers. In a similar strategy to Lush's organic social growth strategy, Chewy's VP of Customer Service said, "We want customers to be so wowed by the interaction they can't help but share their experiences."
Chewy's empathy-driven customer service has not only led to a loyal customer base, it also led to a $3.35 billion acquisition by PetSmart in 2017.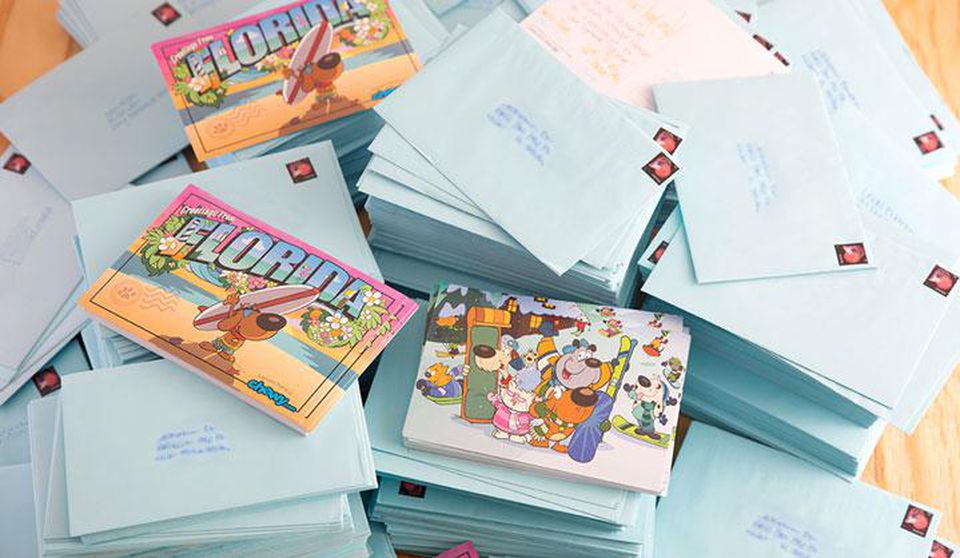 Nest
Nest, acquired by Google in 2014, sells commercially and to consumers. Usually, when you hear of big companies acquiring smaller ones, the word "delight" doesn't immediately follow.
But that wasn't the case for this Nest customer. When he set up his new Nest thermostat, the vents in his home blew only cold air. He contacted support at 9 p.m. on a Sunday, and a human answered. They walked him through a diagnostic procedure and discovered that, due to some unusual wiring in his home, he would need an HVAC technician to fix the problem before the Nest thermostat would work. Nest reimbursed him for the expense and apologized for the inconvenience.
Nest could have easily said, "Sorry, but you should have read the fine print before buying our product" or just offered the customer a refund. But by going that extra mile to help this customer use their product, Nest has likely won a customer for life.
Karmic Bikes
If you're a small company, every new customer is a big deal. So treat it like that! Karmic Bikes is an ebike company that sells in both B2B and B2C markets. Their founder sends a personalized, heartfelt letter and swag to everyone that purchases one of their products.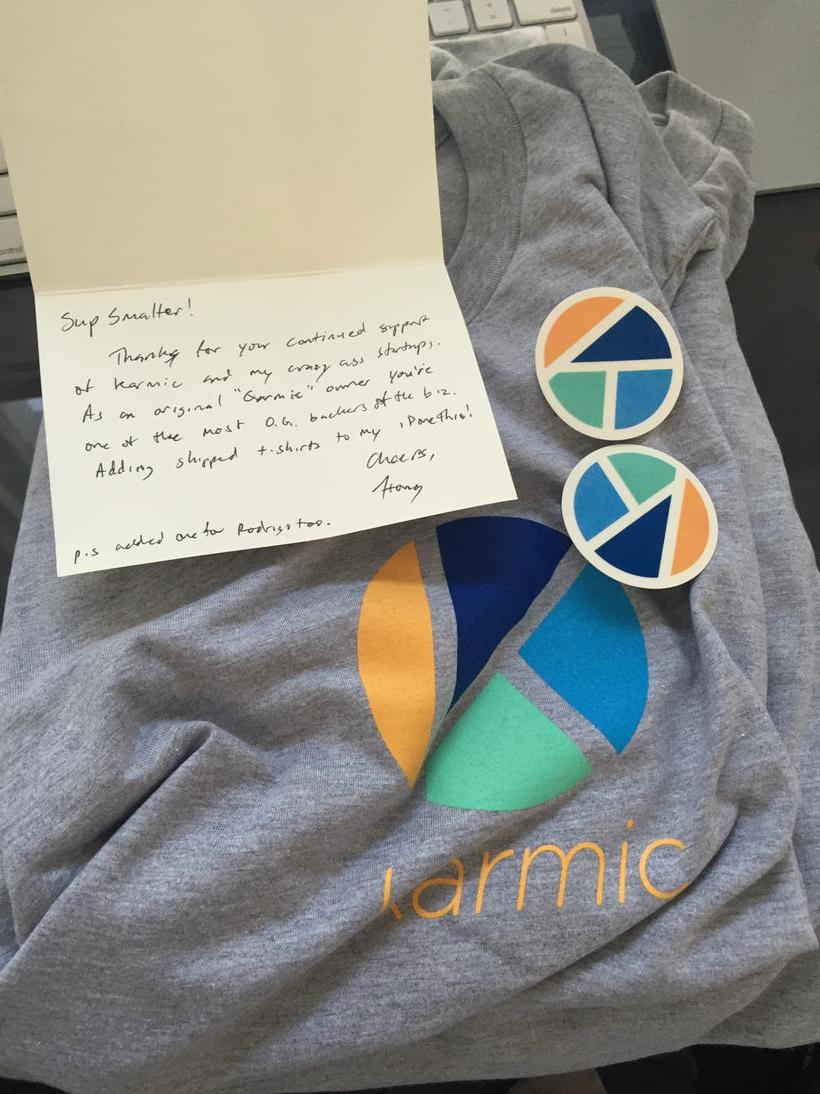 A genuine, handwritten note can do wonders for humanizing the relationship between a company and its customers. And if you can afford to send swag like Karmic Bikes does, great! But if not, a simple note is a great way to thank your customer and put the cherry on top of an already positive relationship.
WhenIWork
WhenIWork is a B2B scheduling and time-tracking software. They make a habit of sending a care package with a handwritten note to every company that signs up to use their platform.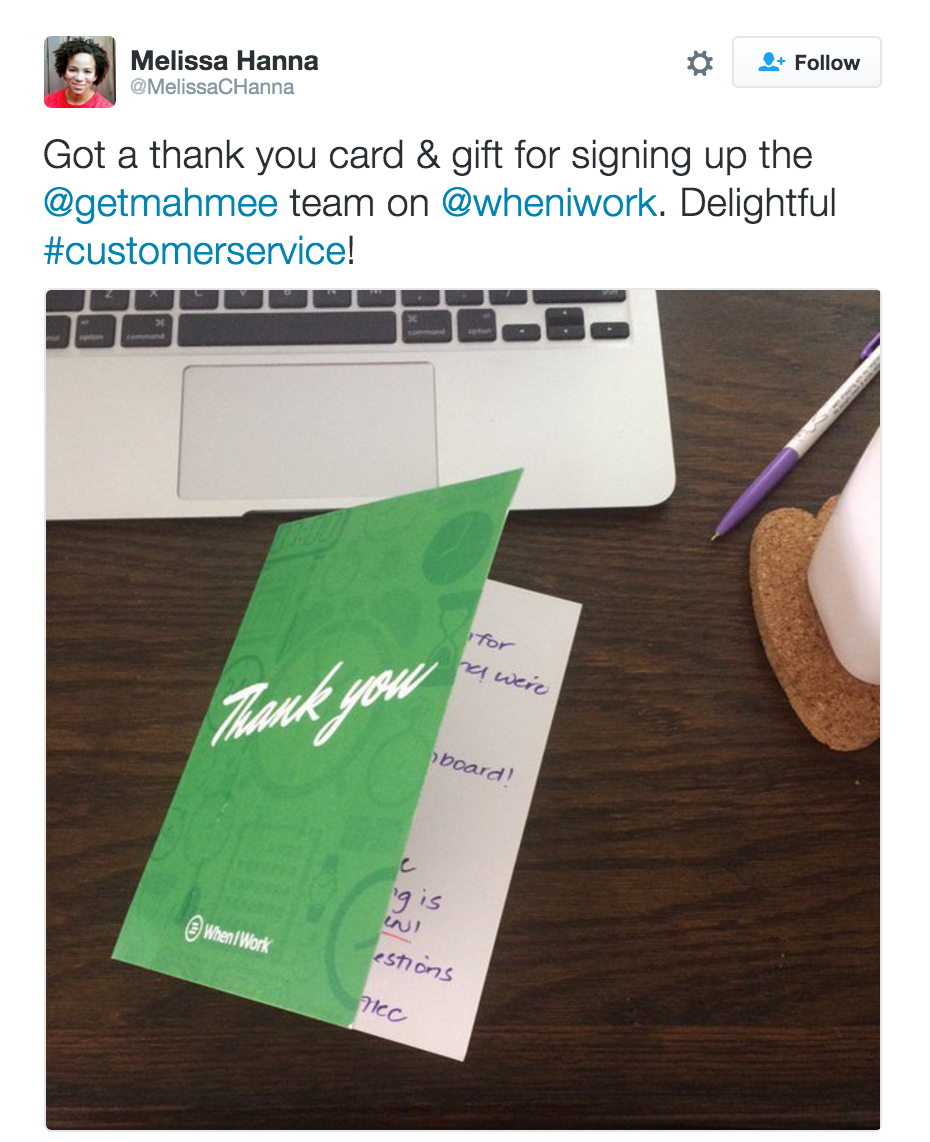 Handwritten notes can feel impressive and personal to customers, but they don't have to be a heavy lift for your company. If you want to send messages and gifts for special events in a customer's lifecycle, like when they sign up or when they go live, consider using a service like SimplyNoted or Thankbot to keep it scalable.
Conclusion
Customer delight should be the lifeblood of your company. If you don't delight your customers, you risk losing out on revenue, word-of-mouth marketing, and your customers' overall trust.
Take the time to build out your customer delight strategy and engrain it in your company's culture. Create scalable processes that make your customers feel like royalty, and you'll set yourself apart from the competition.