When you're working with companies that have lots of users, administrators, and executive stakeholders, you must have a great customer onboarding process to guide them through your product and show them its immediate value.
Stakeholders don't want to read a giant how-to guide or watch hours of tutorial videos just to perform simple functions and evaluate a product for their team.
Without clear, interactive walkthroughs and simple instructions that guide new customers, it doesn't matter if a product is the best in its category. They simply won't want to deal with the process of learning how to use it, and your churn will increase.
The best way to avoid churn and reduce time-to-value for your customers is to develop and implement a strong customer onboarding strategy. Customers want to achieve their desired outcomes quickly, or they will grow frustrated.
Let's walk through how you can make your customer onboarding experience better than ever before!
Here's what we'll cover:
What customer onboarding is
What the customer onboarding process involves
How to create a successful customer onboarding strategy
Customer onboarding best practices
Customer onboarding examples for inspiration
Ready to guide more customers to immediate value?
Stonly enables you to personalize your in-app onboarding at scale.
Start a FREE Trial
What is customer onboarding?
Customer onboarding is the process of helping customers start using your product or service so they can gain value from it as quickly as possible. This includes every step of the customer journey, from when they download or purchase a product to their first time logging in and even as they adopt new features and use cases.
A strong customer onboarding procedure is important because:
It's your first impression. It's your chance to get people to their most important value quickly, so they keep returning to your product or service.
It's the opportunity to lead customers to the most value they can get.
It sets the tone for the whole trajectory with the customer and establishes the cap for your ideal performance/success level.
How you onboard is a significant indicator of how you retain.
The goal should be to deliver maximum product value to the customer as early as possible in a clear, memorable way.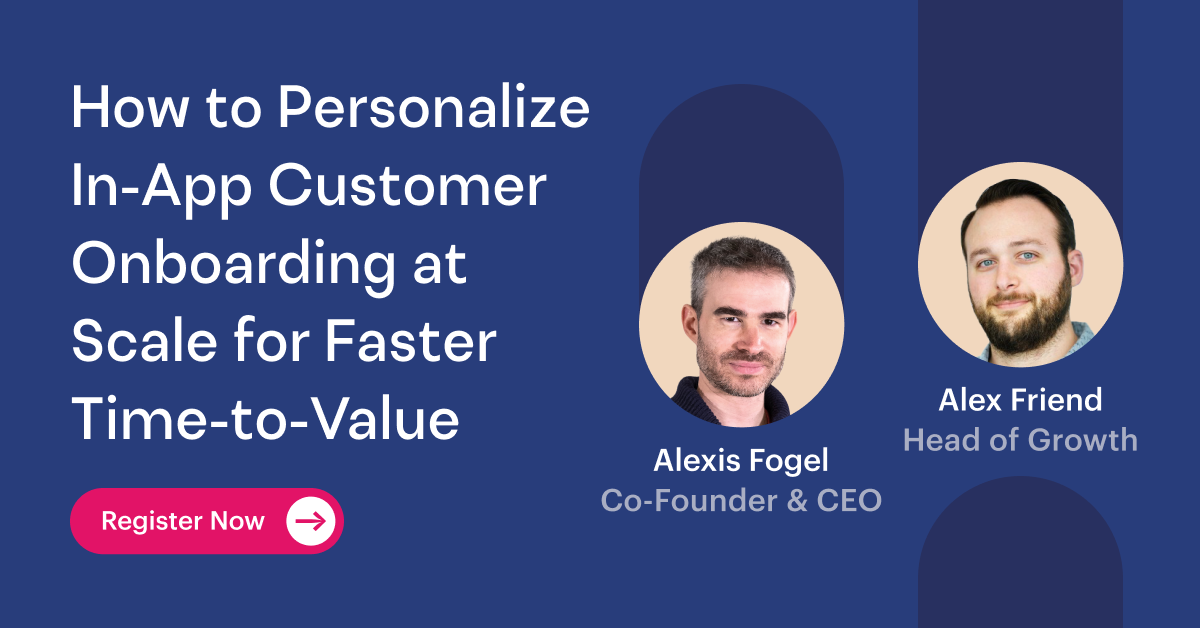 What is included in the customer onboarding process?
The customer onboarding process begins when a customer purchases a product, but there isn't a definitive stopping point. Customers are always learning about your product and discovering new ways it could help them achieve their business goals. You must be there to guide them through that process right when they need you. That could be as simple as offering a combination of:
High Touch: a direct line of communication to a customer success manager (CSM)
Tech Touch: highly-personalized in-app onboarding that's available whenever your customer is using your product—that's where an automated onboarding tool like Stonly comes in to help
As you design the steps of your onboarding strategy, it's important to balance letting customers explore and figure out a product themselves and being there to guide them. You should spend as much time thinking about the customer onboarding experience in your app as you spend thinking about what your CSMs will say on calls.
While your business-specific steps to customer onboarding will vary, here are a few suggested categories to consider when designing your strategy:
Initial sign-up or subscription
The customer onboarding process begins when a new customer starts a free trial or purchases your product. From there, you should direct them to some form of thank you communication and give clear instructions about how to proceed or launch the product.
You should pre-determine whether or not this communication should be an automated email and in-app onboarding or if a full onboarding call with a CSM would also be appropriate. It'll depend on the type of customer. You should adapt to the needs of high potential customers that could gain the most value from your product by giving them both tech and high-touch options.
You can also do this directly in your application, as shown in this GIF from Stonly.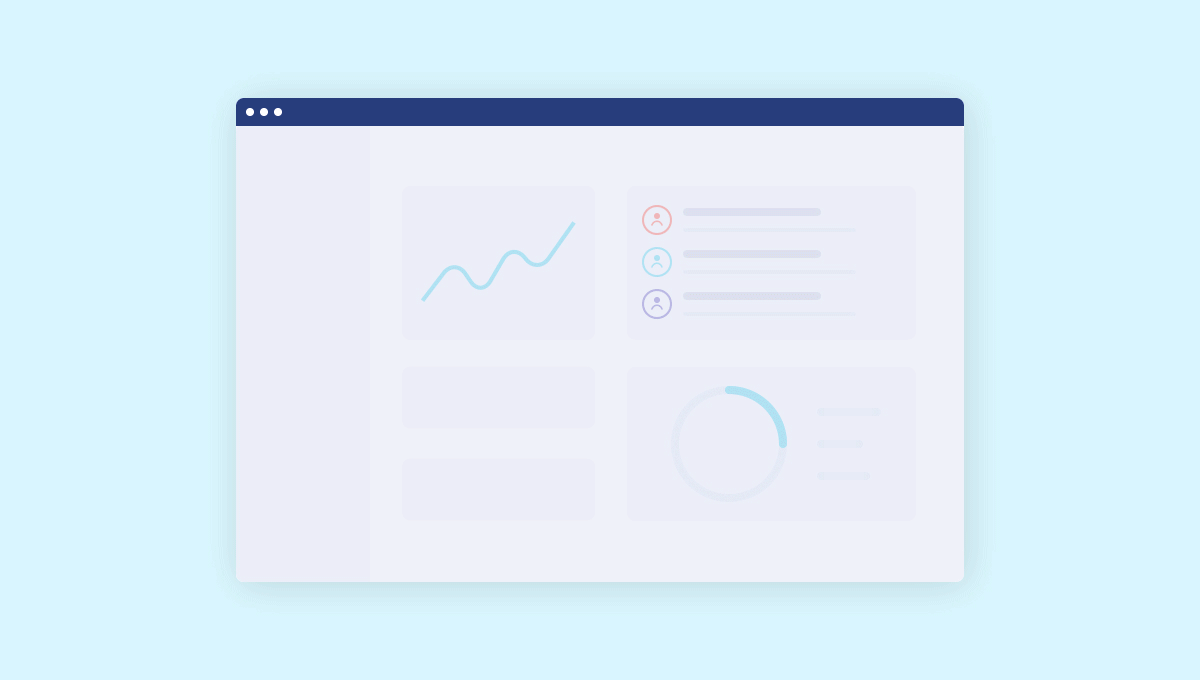 First activation/login and product walkthrough
When a customer first activates or launches a product, you should immediately provide them with an option to begin the onboarding and enable product notifications (if applicable). However, you should never force them to complete a tutorial or read information to begin using your product—some may already be experienced and not need it, and others might prefer to "poke around" before they begin a formal onboarding.
Keep your in-app onboarding available and live support's contact information prominent so they can go back to onboarding anytime they're ready to use it, or in case they need a refresher.
If a customer chooses to skip the walkthrough, ensure they always have the option to revisit it later.
One-size customer onboarding doesn't fit all, so your welcome tours shouldn't be the same for every user or section of your product.
The onboarding should begin with getting to know and understand the customer: who are they, what are their goals, what do they already know/not know, and what job are they using your product/service to do? Then, provide a best-fit path to reach these things.
Make your in-app onboarding as interactive as possible—people learn faster when they can go through the steps themselves instead of just watching a series of images or videos. You want to show customers the value of your product as soon as possible, so they know exactly how it can help them.
Follow-up communications
Even after customers have gone through an onboarding program customized for their business challenges, they still have a lot of learning to do. Follow-up communications are a great way to maintain customer engagement and improve customer retention. It's also an opportunity to keep them in a nurture series and drive expansions and upsells in the future.
Customer onboarding doesn't end after the first onboarding call and in-app tour. Just like your product team never stops building the platform, onboarding should always continue throughout your customer journey. You can progressively onboard customers to new features, drive deeper engagement, and answer their questions—surrounding them with all help they need.
Creating a successful customer onboarding strategy
Start by understanding your high-value customers. After you've gained this knowledge, you can map out personalized customer onboarding journeys for each customer type. Many SaaS organizations could include executive sponsors, business owners, admins, and users.
Ask yourself the following questions to understand what an effective customer onboarding strategy would look like for your specific customers:
Who are your high-value audiences, and what are their pain points?
Before you can design an onboarding process, you need to identify who your audience is and what their most common pain points are. That way, you'll know how to address and hopefully eliminate them in your onboarding. If your product doesn't help customers with the problem they were hoping to solve with your software, they likely won't continue using it.
"Successful customer onboarding always starts with manual customer success work," says Jane Portman, founder of Userlist. "As time passes, you'll start learning about their common problems and challenges. It will help you design a more deliberate, guided process. You'll also be able to build educational materials around that".
What goals do similar high-value customers accomplish?
What milestones should clients be able to achieve through your customer onboarding experience? Should they be at a certain knowledge level or know how to use specific functions easily? Your onboarding strategy should provide steps to help them achieve these milestones and reward them for doing so, even if the reward is simply a fun animation or popup.
Which customers have varying knowledge levels?
SaaS and subscription technology customers can range wildly in technical and topic knowledge levels. Therefore, some customers within a client organization will need more education, simpler language, and/or different onboarding than others.
For example, an executive will often be less tech-savvy than an admin or developer. Or suppose you're selling marketing software. In that case, a marketer using it may be more comfortable with jargon than an IT person helping to implement the software or an executive trying to pull analytics.
What are common use cases for your high-value audiences?
If you can pinpoint your audience's most common use cases of your product, you'll more easily be able to construct your onboarding strategy to cater to your customers' needs. This is crucial—if your onboarding doesn't address the use case a customer has purchased a product for, they are less likely to succeed and be satisfied with it. A customer shouldn't have to dig for help articles for their use case, especially if it's one of the most common ones.
If you have a wider audience with numerous use cases, ensure that the platform and tools you use for onboarding can address their unique needs and tailor the experience so each customer can achieve their version of success with your product.
How will you maintain communication and keep viewers engaged?
Your onboarding should be as interactive as possible, and it's important to keep offering check-ins both within the program and via other communications, like email. While you might consider these check-ins more of something you should do as a best practice rather than an onboarding requirement, they keep customers engaged and help them out if they get stuck. Additionally, customers will know that you care about their progress.
Consider doing something like sending out a monthly newsletter with tips and tricks for your product. That way, customers can continue learning and building their skill sets. You want to give them a reason to keep opening and using your product regularly.
How will you follow up with customers?
In addition to regular check-ins, you should have a plan for following up with customers and ensuring that they are satisfied with your product. This can be via survey, in-product messaging, etc. Gathering feedback is an important part of the onboarding process, and it can help you adjust your strategy to improve future customer experiences or cover existing gaps.
Customer onboarding best practices
Let's ensure you're on the right track when creating and updating your customer onboarding with some best practices that all customer success teams should pay close attention to.
Communicate clearly
Above all, the onboarding communications that you provide for customers should be concise and easy to understand. Cut out any fluff or unnecessary details that distract customers from finding the information they need as quickly and smoothly as possible.
Make a great first impression
Ultimately, your onboarding should make customers see the value of your product and how it can help them as soon as possible. If your customers aren't returning to your product after the initial use, that could be a sign that your onboarding didn't give them a strong first impression. Customers should experience a clear, engaging onboarding process that guides them to success from the moment they open a program.
A great first impression is one of the best ways to reduce customer churn in the early stages of product use.
Personalize based on each customer's needs and goals
One customer's specific needs will differ from others, so your onboarding process shouldn't be the same for everyone. You should select a model or tool for onboarding that provides flexible, customized experiences for each customer. They should be able to skip over irrelevant parts and dive deeper into ones that will help them succeed.
For example, a video tool wouldn't provide the same walkthrough to a person creating HR training videos as a person creating a social media ad. Their needs would be very different, and both would likely end up frustrated. A vague overview of the program wouldn't help them achieve their goals in a time-sensitive manner.
Establish a timeline and plan
Customers will expect an estimated timeline for the onboarding process. Give them a clear overview of each section, what it will cover, and how long it will take. Ensure you account for different learning speeds and know that many users may need to repeat sections to absorb the information properly.
Utilize milestones to mark progress
Marking a customer's progress by using achievements, badges, and other similar indicators is a fantastic way to keep them engaged with the onboarding process and encourage them to continue using your product. Get creative and make the achievements match your product's branding.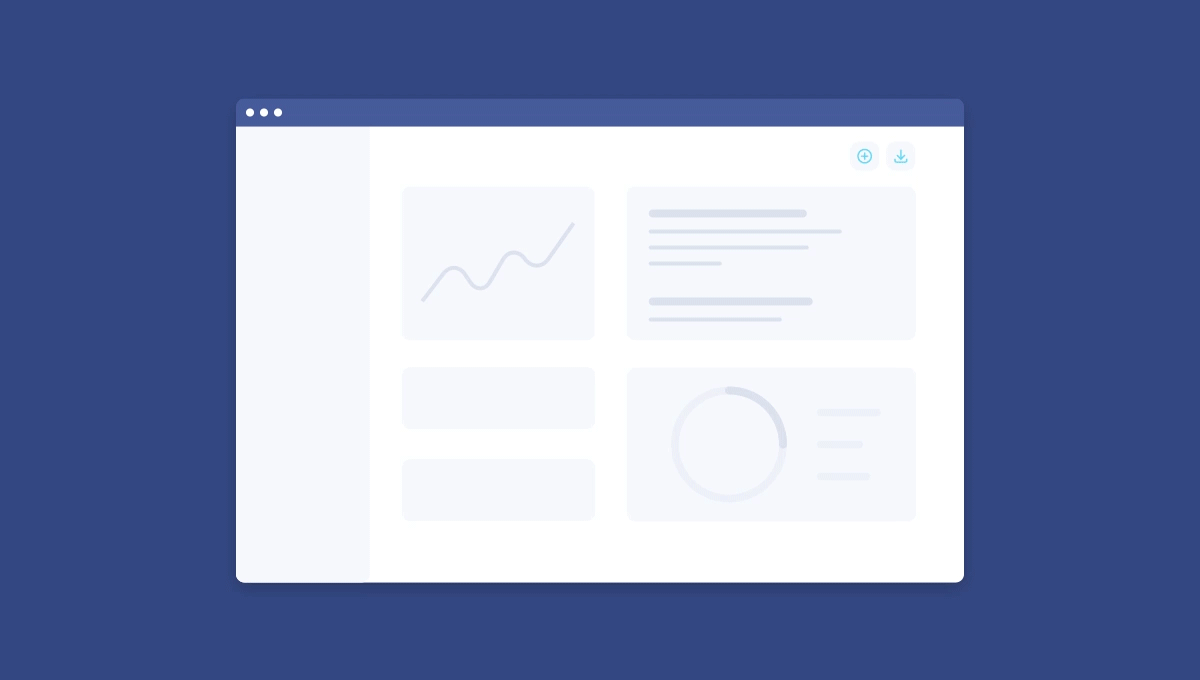 Checklists are a fantastic way to mark progress. Stonly allows for custom checklists to match your branding and engage customers.
Be present whenever customers need guidance
Customers have limited time and energy to spend using it. That means you'll need to be present whenever your customers use the product. In today's instant-gratification world, customers expect that if they want to use your product at 3am, they should be able to do so successfully with the guidance they need. Make it easy for them to get answers to their questions anytime they need them.
That means your in-app onboarding cannot be an afterthought. It must be customized and helpful for your unique customers as if they were being guided one-on-one with a live CSM. Customers should never have to search for your in-app onboarding. It should always be available for them whenever they need help, and in the medium they prefer: in-app, email, or live call.
Use quantitative and qualitative measurements for success
Gathering and examining customer data and feedback is vital to optimizing your onboarding process. Metrics such as overall customer satisfaction, churn rate, completion rate, time to productivity, engagement level, and more should dictate where you need to improve
For example, a company with a high engagement level but large time to productivity should work to simplify their process to speed the onboarding along a bit while still maintaining the engaging features it is already succeeding with.
While quantitative data is often easier to analyze, don't overlook qualitative feedback. Customers can convey specific pain points and drawbacks to your onboarding that won't appear as clearly in the quantitative data. Ensure that you allow them to submit it inside your app and tell you in person during onboarding calls with their CSM.
Continuously follow up with customers
Even after the initial onboarding is complete, and you have satisfied, happy customers, it's important to remember the customer lifetime value. In the SaaS world, consistently following up with customers to ensure that your product is still fulfilling their needs and engaging them is essential to reducing churn and maintaining subscription numbers.
Communications such as useful product tips, promotions, new releases, and more sent in-product, via email, and during check-in calls are great ways to keep your products front of mind.
Provide a Seamless Customer Experience
Your customers don't care that they're now dealing with the "customer success" or "customer support" team during onboarding. They're just trying to be successful with your product. That means you must collaborate with sales, product, and support to ensure nothing gets dropped before and during the onboarding experience.
Drive Deeper Product Adoption and Engagement
You should always present your customer with more ways that your product could help solve their specific business challenges. As you collect more quantitative and qualitative information about your customer, you'll be able to add more to your customer's journey with your product.
Think about a customer's future needs beyond the initial onboarding
Your initial onboarding process might be great. But what about when customers become more established and comfortable with your product? What are you doing to keep them engaged and enable them to continue their education about your product? What upgrades or new features might help them in the future? Ensure that you have resources available for those that are hungry for more.
Customer onboarding examples for inspiration
Looking for some inspiration to get started? Here are three user onboarding examples from companies that implement SaaS onboarding best practices with excellent processes and offerings:
Stonly
The GIF below displays how Stonly's platform provides a tailored onboarding experience for each customer. Offering different paths and individually crafting them to benefit each customer will help them reach product value faster.

Airtable
Airtable provides some great templates to help internal teams and external users align and remain on the same page with product walkthroughs. Templates can help your company plan and execute your onboarding framework for various use cases.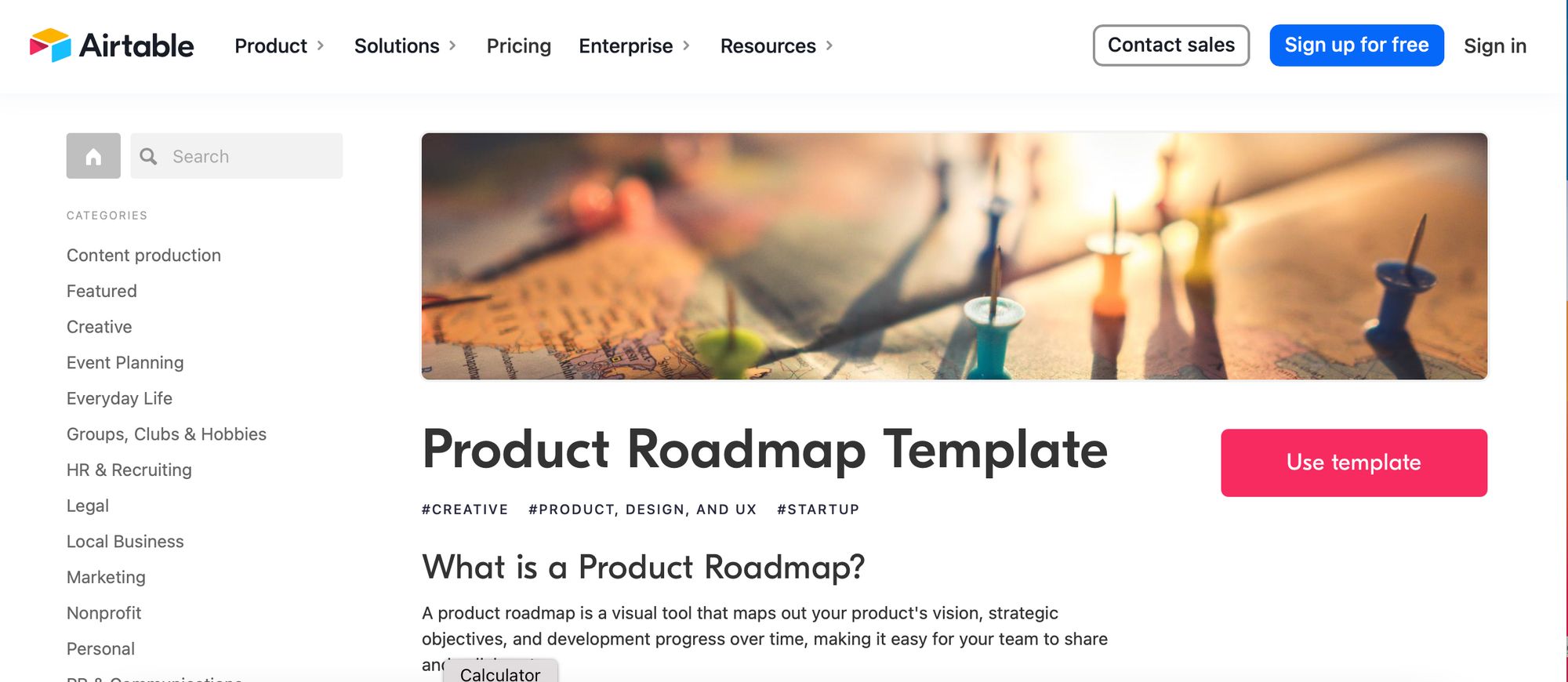 Slack
Slack's onboarding process is an excellent example of a high-level product walkthrough. Their introductory messaging helps users quickly locate essential functions and get started as soon as possible. Slack allows customers to skip over the tutorial at any point, which is ideal for a popular messaging platform that many already know how to use.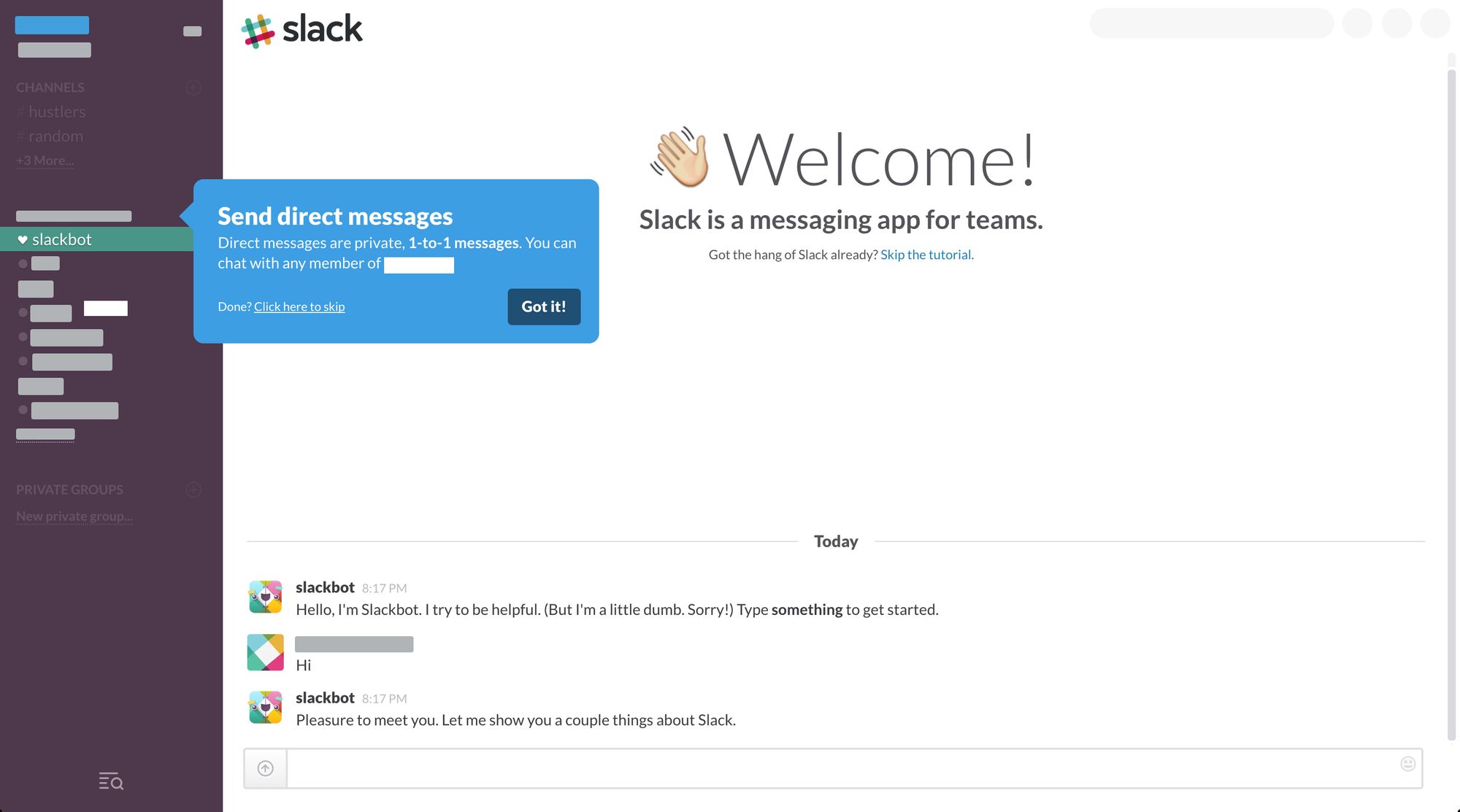 Examples of customer onboarding software
Here are a few types of customer onboarding software that can help set your organization up for success:
Stonly
With Stonly, you can scale your personal touch to understand and guide every customer to their unique value from your product. With tailored experiences, no-code implementation, an integrated look and feel, and a data-driven approach, Stonly can help your organization guide customers across every important CSM touchpoint, including onboarding, retention, and growth.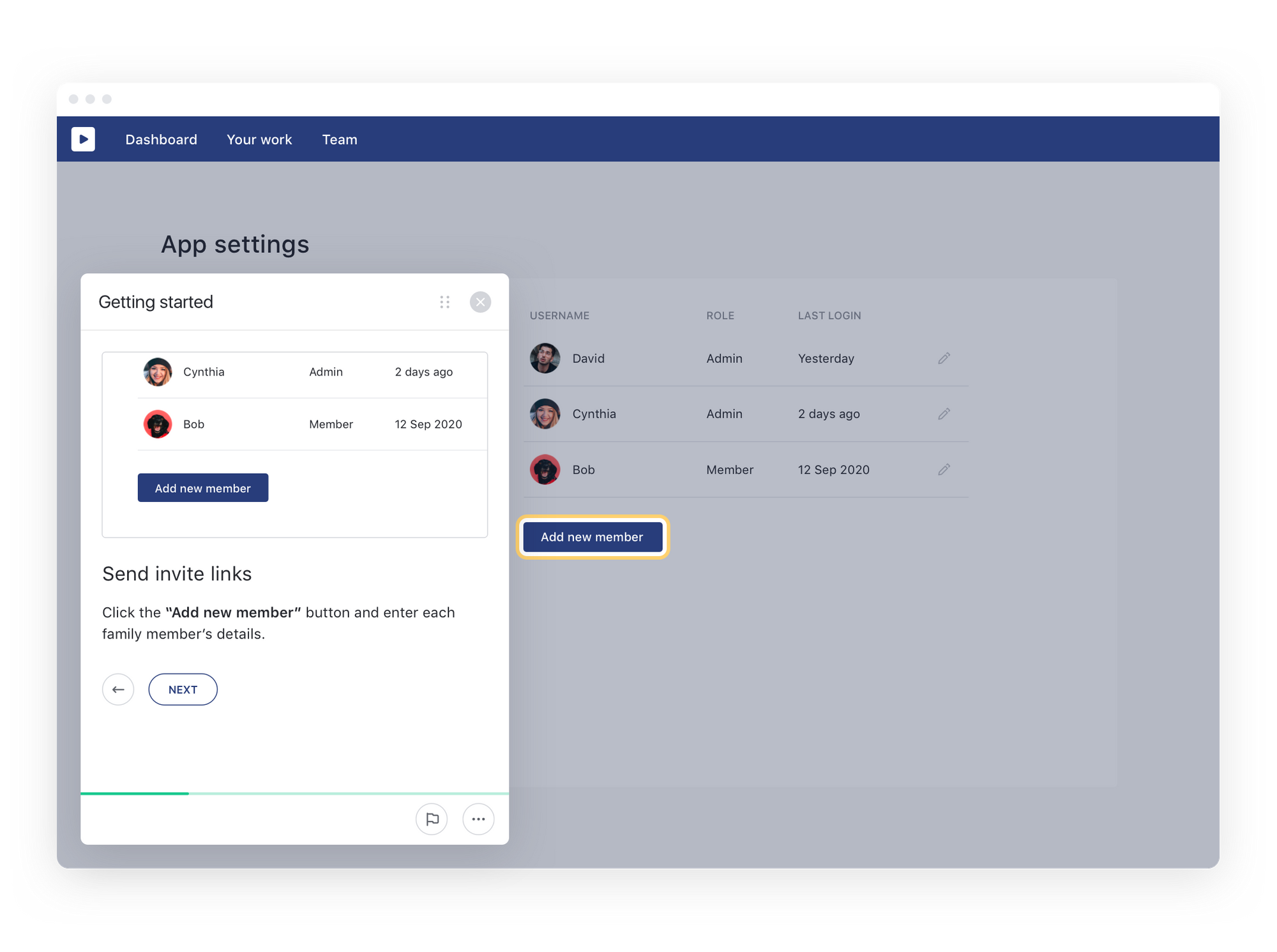 Ready to launch in-app guidance fast without developer resources?
Add a customer success layer to your product today with Stonly.
Start a FREE Trial
Zapier
Zapier helps companies with process automation and creates checklists for easy onboarding. Clients can use Zapier to automatically move users from one step of the onboarding framework to another by setting up "Zaps" that automatically trigger upon task completion.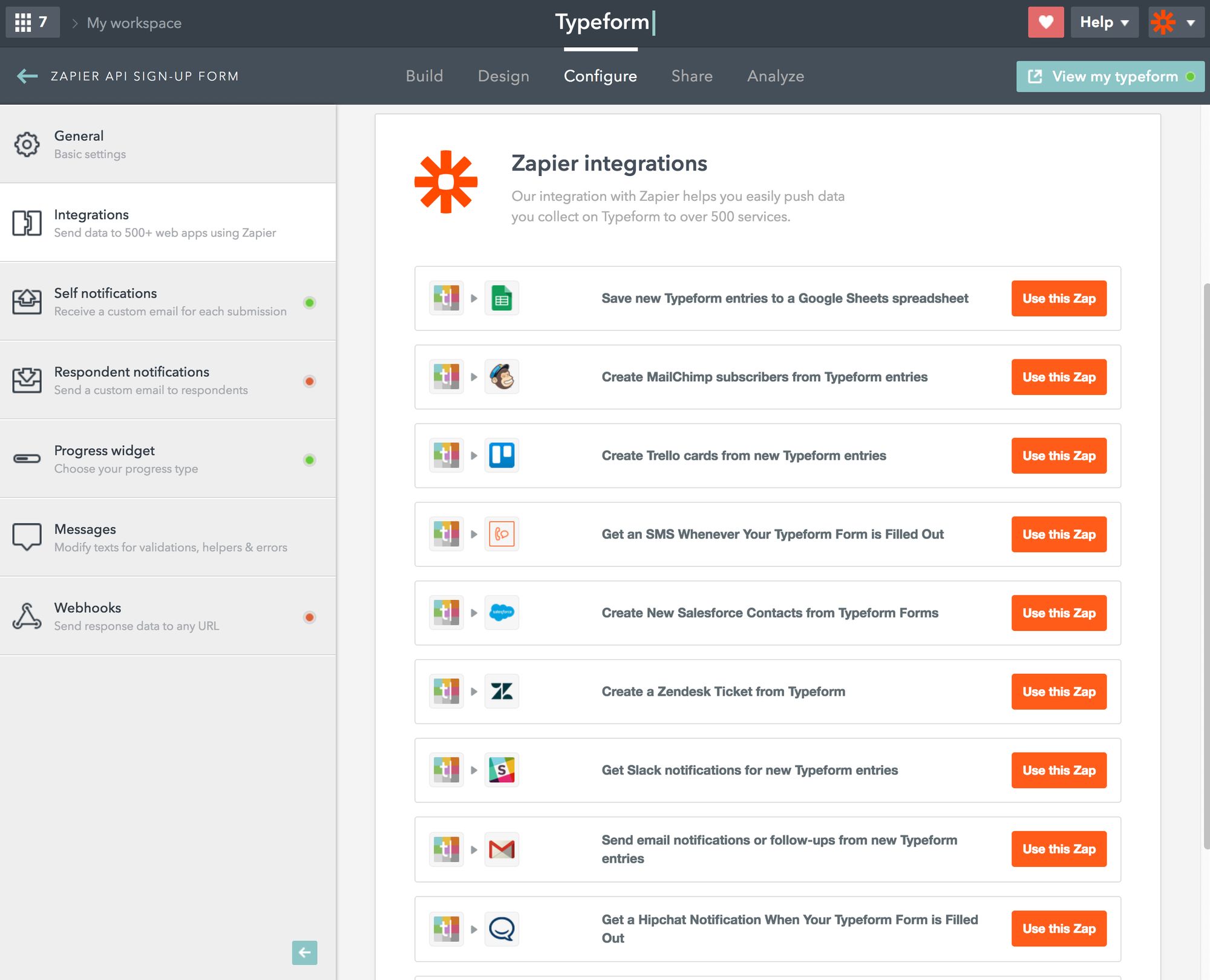 Typeform
Typeform is a great tool for measuring customer onboarding feedback. It has engaging templates crafted for customer success to get a high response rate. A large pool of survey data can help your team continue to iterate on your onboarding strategy.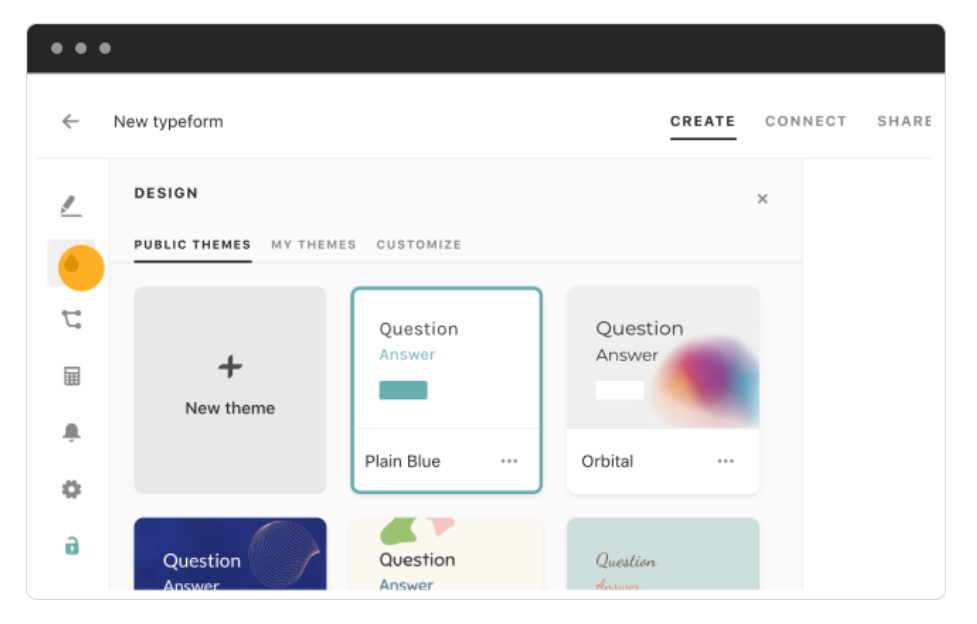 Summing up
A great customer onboarding framework is the best and fastest way to guide customers to the immediate value of your product. They should go through the program feeling engaged, energized, and excited to dive deeper into your product and its features. Your onboarding might even help them discover tools or processes they didn't know existed within your product.
Continue to seek ways to improve your customer onboarding, and you'll easily be able to help customers get on the path to success with your product.
Related Post: 7 Churn-Busting Customer Onboarding Strategies
Frequently asked questions about customer onboarding
Why is customer onboarding important?
Customer onboarding is important because it ensures customers have an easier time getting value from your product, which improves their experience and reduces churn.
What is a customer onboarding platform?
A customer onboarding platform is a tool that can help you guide customers through the onboarding process. These platforms use images, videos, and other interactive elements to engage customers and help them remember important information about how to use the product.
Who is responsible for customer onboarding?
The responsibility of customer onboarding can fall on many people depending on an organization's size and structure. Leaders of the onboarding process can include a designated onboarding specialist, a customer success team, a customer support manager, product leads, or even an executive such as the CEO.
Is onboarding a part of customer success?
Onboarding is a crucial pillar of customer success. Without a solid customer journey, users won't be utilizing a product to its full potential and may even be missing key features that would help them in their use cases. A great customer onboarding experience leads to excellent customer success.