Focusing on the customer and their needs lies at the heart of everything a customer success team is responsible for. It seems so obvious, but it's not easy.
Many customer success manager (CSM) interactions default to sharing templated slides with new features, product enhancements, and standard metrics. While there's a place for those things, templated slide decks will rarely make a significant impact on your customers' businesses.
The big problem with these interactions is that they're all about you.
Your product is probably pretty slick, but the last thing your busy customers want to do is sit on what's effectively a product marketing call every month or quarter. They've got better things to do.
If you want better results, you need to flip the script. You need to figure out how to train your CSMs to understand what truly matters to your customers' businesses, then take appropriate action.
Customer success isn't about you. It's about your customers.
Becoming more customer-centric
Effective customer success teams have their customers at the core of everything they do. They're customer-centric. Your customers are the sun at the center of your solar system, and everything revolves around making them more successful.
There are two key areas where you can take action to make your CSMs more customer-centric:
Build your team thoughtfully
Interact with customers strategically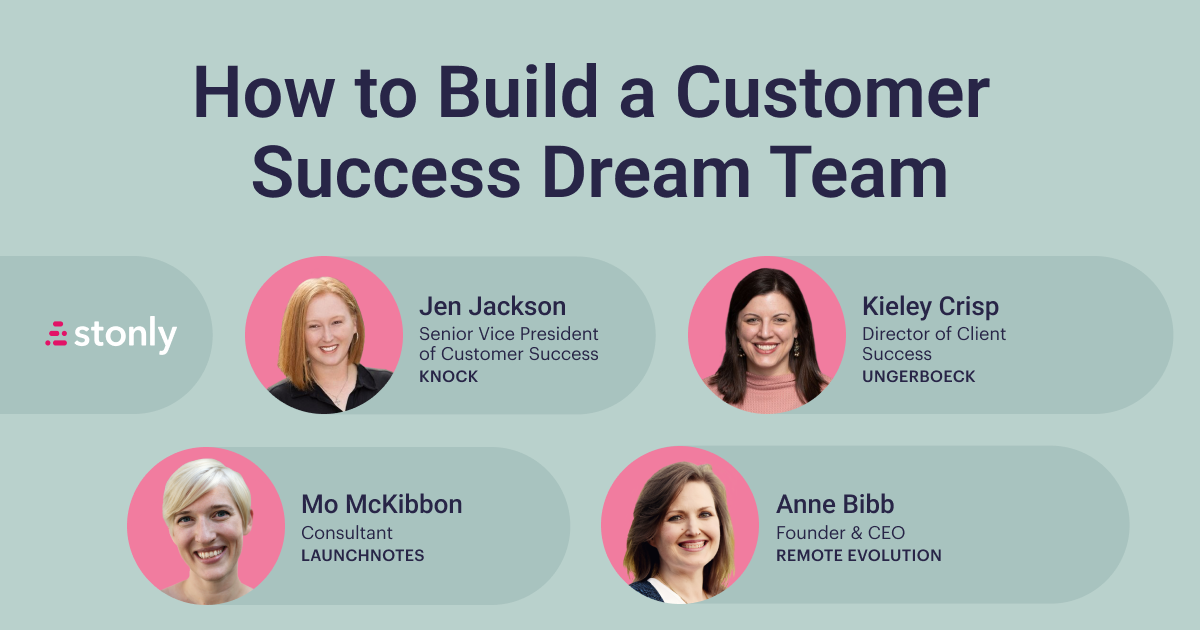 Build your team thoughtfully
The growth of customer success teams over the past twenty years has been wild.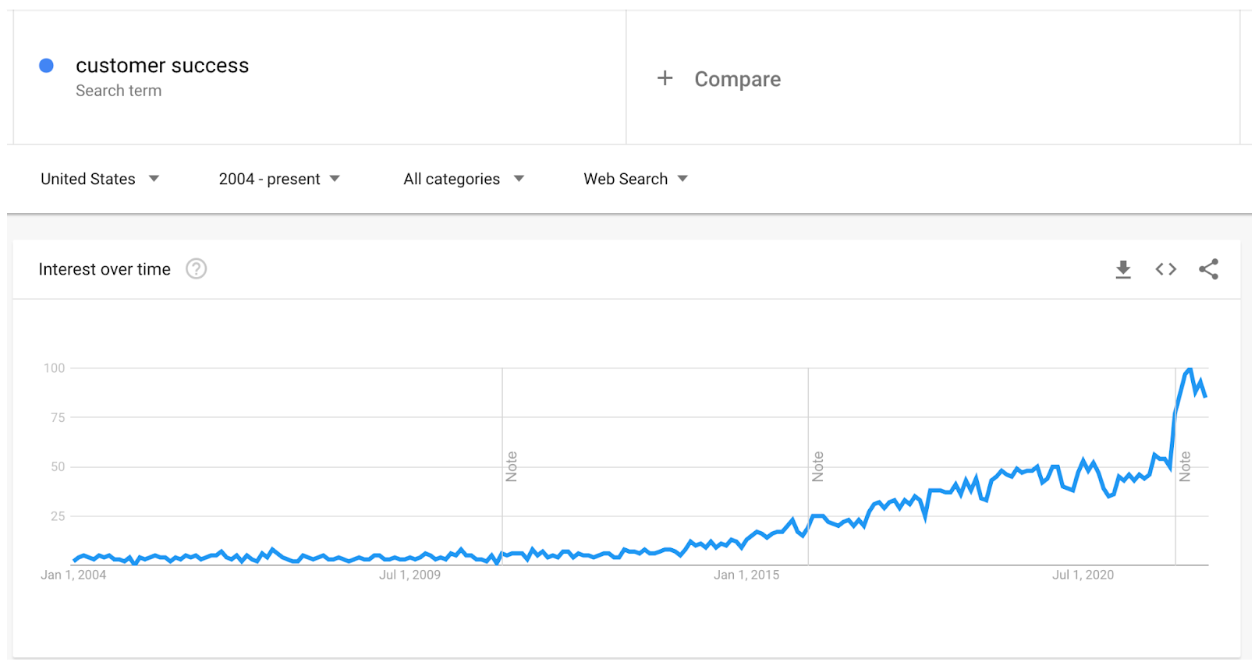 Customer success isn't a fad—far from it—but when every tech and SaaS company is scrambling to hire CSMs and build out a customer success strategy, it's easy to gloss over details. It's easy to follow the crowd.
Here's why that's a problem: Your customers are unique.
Yes, that means they're different from customers in other industries. What works there might not work for you. But it's more than that: every one of your customers is unique from all of your other customers.
While every customer success leader needs to find scalable processes, that doesn't mean a generic approach to customer success will work. You need to build out your customer success team thoughtfully.
Team structure and setup
There are many ways to structure success teams. It's hard to be prescriptive because the "right" answer depends on factors like your industry, company stage, and product complexity. Still, we'd recommend starting with these questions and best practices:
Consider what kind of structure works best for your customer base. Do you offer multiple product lines? Serve multiple industries? Have a wide range of customers, from large enterprises to small businesses? A thoughtful approach to building a customer success team considers each factor carefully and structures the team accordingly.
What will the tradeoffs be? No solution is going to be a perfect fit. Consider the risks and tradeoffs of each solution. That way, once you've committed to an approach, you're not surprised by the challenges that arise.
What are our customers' expectations? Many companies default to bucketing customers by revenue. That may make sense, but some experts suggest segmenting customers based on their expected experience is better. For instance, you might think your highest-paying customers want a more high-touch experience, but that may not be true. What if your highest-paying customers are your most tech-savvy customers? This might mean they're far more comfortable with a tech-touch experience. They may even prefer that experience.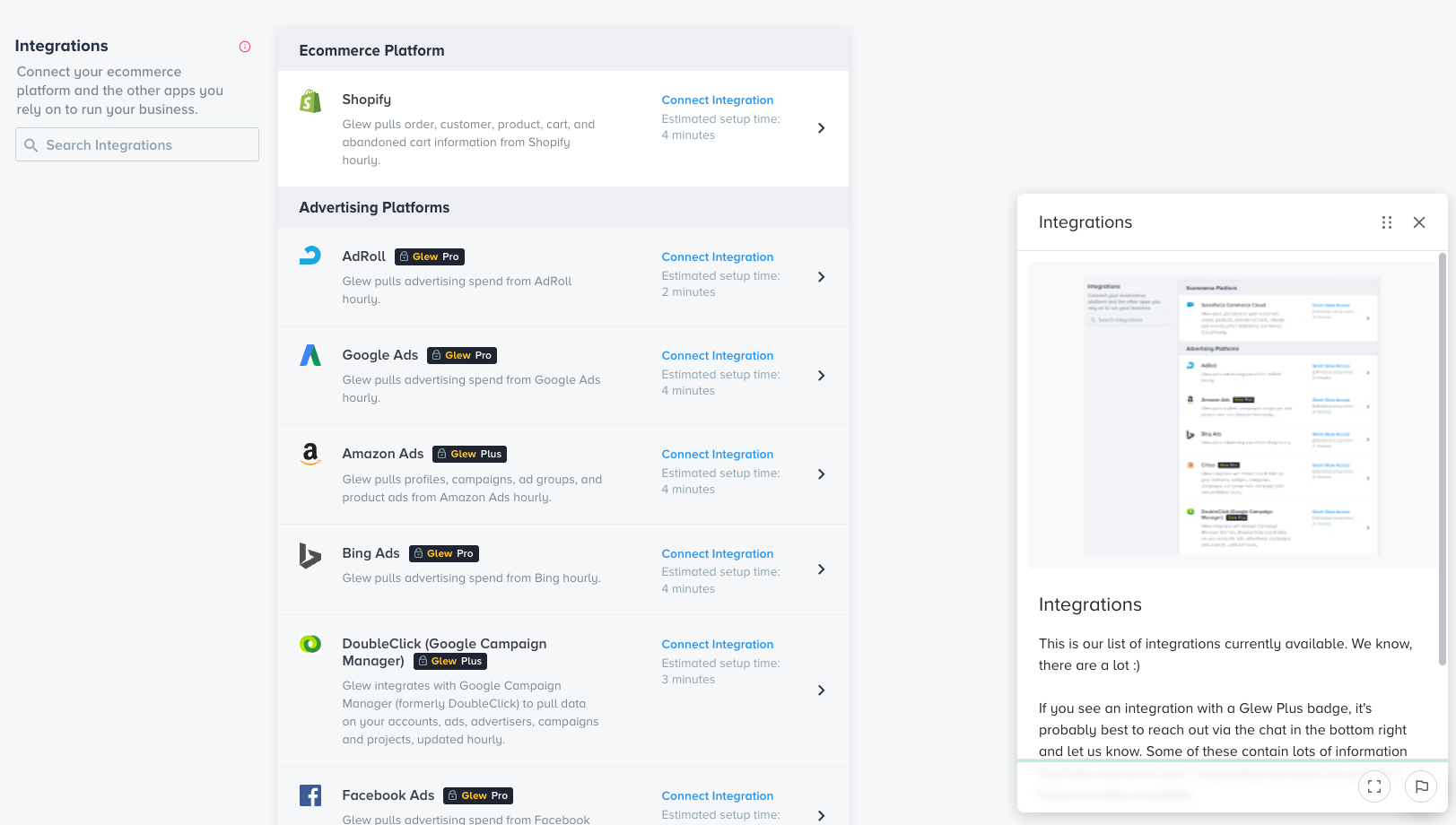 Choosing CSM activities
Customer success teams often spend a lot of time doing routine tasks like onboarding calls, sharing new product features, and sending out templated emails.
These are essential tasks, but if your CSMs invest most of their time in these areas, they won't have time to become experts in your customers' businesses. Many of these tasks can be automated, freeing up your team to function as strategic partners and find ways to bring real value to your customers.
Here's how you change that.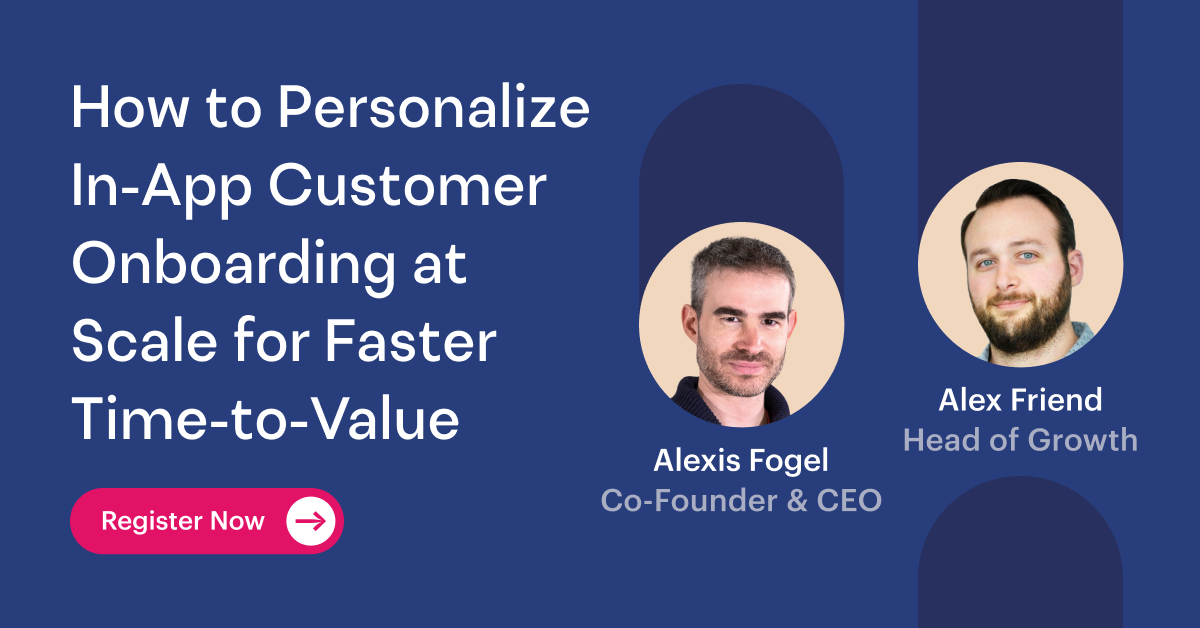 Personalize in-app customer onboarding
The easiest place to start is customer onboarding.
You can automate so much of the customer onboarding experience. Stonly even enables you to personalize the onboarding experience. This means you don't need to compromise on the quality of the customer experience you're providing, even while freeing up time for your CSMs.
Customer onboarding is your opportunity to create a great first impression. It also sets a precedent for your customers—a great automated onboarding experience can create more openness to scalable digital experiences down the road.
Make your customer onboarding valuable through things like:
Asking users questions. Tailor the rest of the onboarding based on their answers.
Focusing on helping them get value. Your customers signed up because they need to solve a problem. Don't overwhelm them with features; show them how to solve their problem.
Pace yourself. New users don't need to know everything all at once. Personalized onboarding experiences should take this into account. You'll have plenty of opportunities to highlight awesome features when they become relevant.
Provide proactive support and enable customers to self-solve
If they aren't careful, CSMs often become de facto support agents. Because customers have their direct contact info, they become the go-to person to solve every issue.  
You can actively reduce this need by investing in self-service options that work.
A great example of this is Stonly guides. If you create personalized guides that are available in-app to your users—as a chatbot alternative, for example—you'll be able to help your users exactly when and where they need it.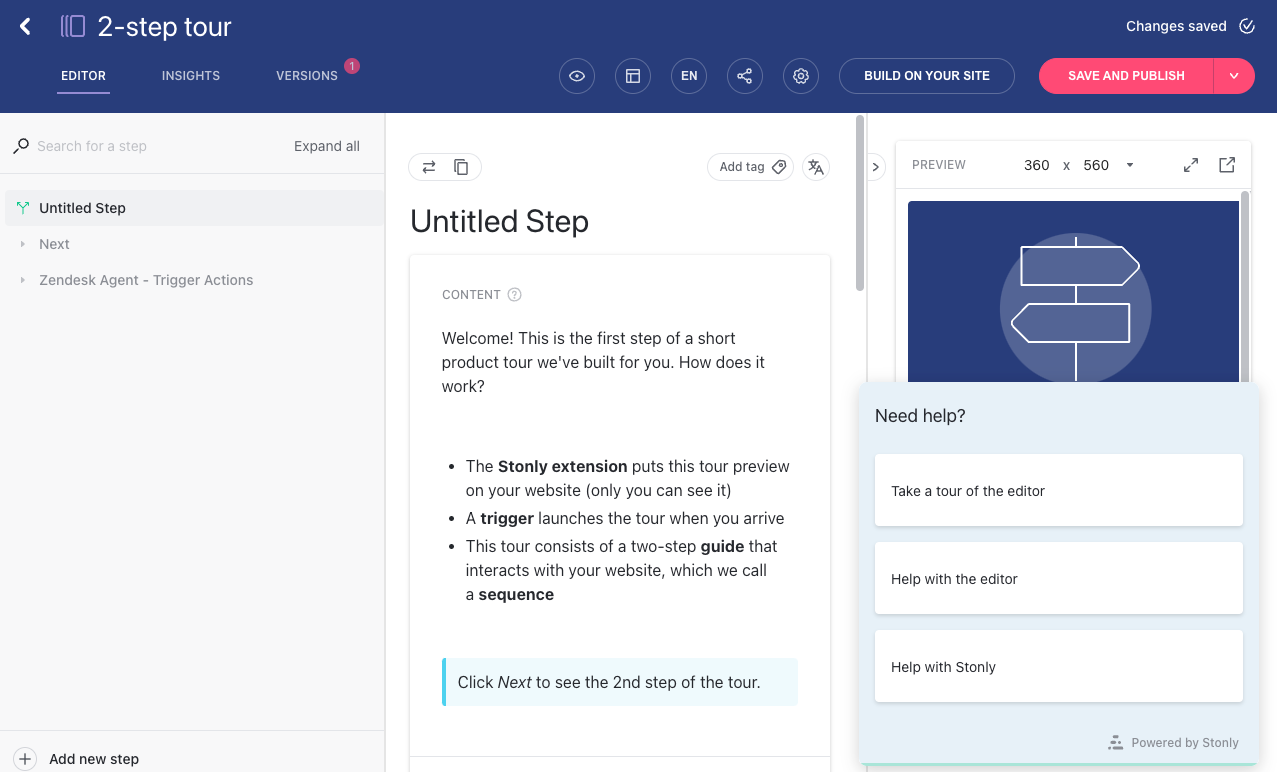 This approach gives your customers everything they need to succeed while freeing up your CSMs from chasing down updates from your support team all day.
Interact with your customers strategically
Communicating with customers is at the heart of the CSM role. There are several ways you can make your customer interactions more strategic and valuable—for both them and your business.
Create customized customer success plans
Customer success plans describe your customers' goals and the steps needed to achieve them.
Success plans are a foundational tool your CSMs can use to understand what success looks like for a specific customer. From your first meeting, a success plan enables you to take a proactive and tailored approach to drive customer results. You can build an effective customer success plan using questions like these:
What does success look like for this customer?
How will they measure success?
Who will be using your product?
What challenges do they anticipate?
What kind of timeline are they working with?
Answering questions like these upfront allows you to understand your customer's business and expectations. As your relationship continues, your customer success plan is something you can regularly refer back to in order to create alignment or encourage product adoption.

Get the right person on the call
Gaining insights from any employee at your customer's business is possible.
But the odds of gaining a proper understanding of their business and priorities increases if you can get the right person on your customer success calls.
To be clear, the "right person" might vary depending on the nature of the call:
If you're trying to understand their business challenges and what success looks like, you might want a senior leader on the call.
If you're discussing a renewal, you probably want the decision maker on the phone.
If you're sharing about product features or pushing for product adoption, you probably want end users on the call.
When working with a new customer, work closely with your sales team to understand the right person or people. Who did they interact with during the sales process? Who was most excited? Who expressed hesitation? Who had decision-making power?
The best way to get the right person on the call is to be clear about the purpose of every call. No one likes meetings without a purpose. When planning a business review or any other kind of call, you need to clarify the "why" behind it before reaching out to engage contacts on your customer's end.
Add value with every interaction
New customers are often excited to try your product. They also may be feeling some buyers' remorse or doubt about whether they made a good decision. These early days in the customer journey are your opportunity to start showing the value you provide as a CSM.
If you can add value to every call (or email) from day one, you'll have a much easier time getting people to join calls down the road. They'll know it will be time well spent.
There are many ways to add value to customer interactions. Some good ways to start include:
Recommending new features based on the customers' goals
Offering additional training to help them be more effective with your product
Sharing useful resources, like blog posts or how-to guides
Suggesting best practices that will enable them to overcome common challenges
Celebrating their successes and progress towards their goals
Put the customer back in customer success
Without customers, you don't have a business. But sometimes, CSMs focus less on the customers' goals and more on getting them to use more products and features.
Focusing on your customers' goals always pays off, and your customer success team should be your customer experts. By structuring your team thoughtfully and interacting with your customers strategically, your CSMs will be able to engage on a deeper level with the customers they serve.
They'll learn what your customers need and how you can help your customers succeed.
It takes time and intentionality to achieve this level of customer-centricity, but it's the key to helping customers regularly achieve their desired outcomes. Once you've cracked that code, your business will reap benefits like low churn and high profitability.
It all starts with freeing up your CSMs' time so they can focus on higher-impact customer projects.
Stonly can help you there by enabling you to provide personalized, contextual in-app guidance exactly when and where your customer is ready. See how by scheduling a Stonly demo today.