An effective onboarding framework should be the backbone of your product's success and reputation. Think about the best customer onboarding process you experienced. Odds are, it engaged you, energized you, and made you see the product's value. It made you want to open and interact with the product frequently, and everything was simple and easy to locate.
A company with a solid user onboarding process can more easily provide a smooth customer journey and drive growth. An engaged customer base is likelier to renew a product license or recommend it to friends and coworkers.
This article will guide you through the steps needed to create a successful customer onboarding framework.
Looking to deliver a personalized customer onboarding experience?
Stonly enables you to customized setup and onboarding to each customer's needs.
Start a FREE Trial
What is a customer onboarding framework?
A customer onboarding framework is a process new customers go through to start or set up a product or service so they can effectively use and get value from it.
This includes, but is not limited to:
The customer's first sign-up or subscription
Initial communications, such as a welcome email
First activation/login and product walkthrough
Any follow-up communications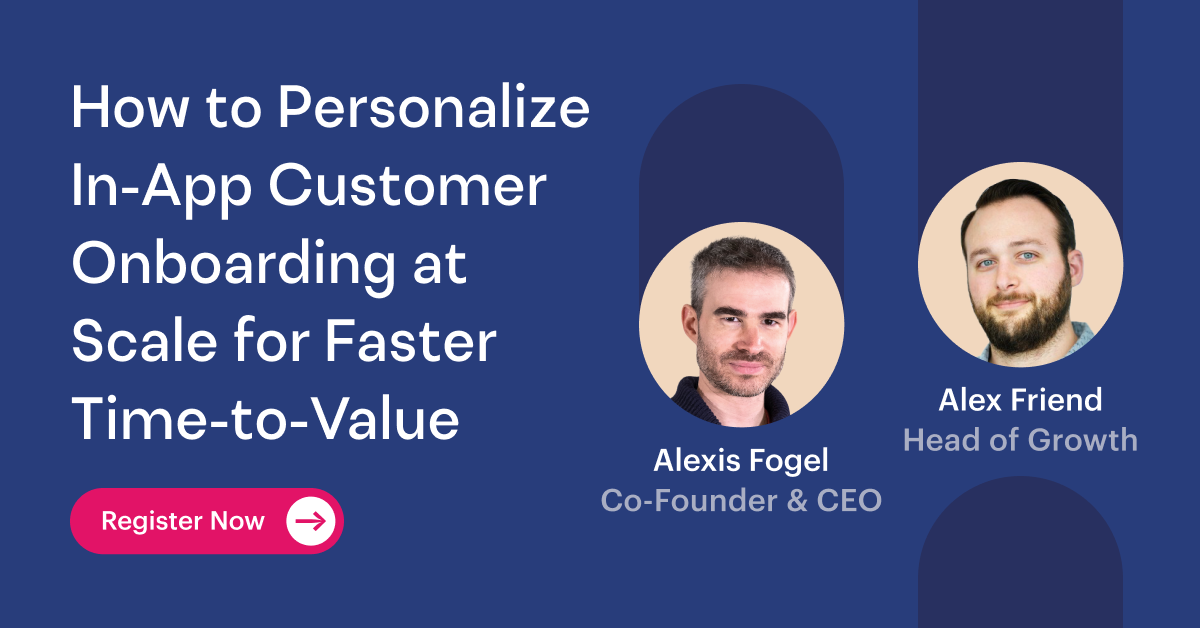 Why should you care about a customer onboarding framework?
Everyone from the customer success managers to the sales team should understand the significance of a solid onboarding process. It's not just helpful for new users—it's also helpful for your team.
Designing a strong customer onboarding framework is important for several reasons. Let's break some of them down.
It shows customers the value of your product
Your onboarding process should showcase your product's value to customers as soon as possible. What problems can it help them solve? What techniques can it help them improve? If customers don't see how your product adds value to their lives, they won't keep using it.
To showcase your product's uses, ensure that you have an onboarding framework that allows for a personalized customer experience. Someone looking to make training videos for a small social media team won't find the same features valuable as someone creating data shareouts for large SaaS businesses.
It makes customers' lives easier and helps them get the most out of your product
If you haven't established a strong onboarding framework, it doesn't matter if your product is the best on the market. First-time users won't be able to locate key functions or receive guidance on how to operate them and, therefore, won't see the product value. Your onboarding should always make customers' lives easier and show them how your product can simplify, improve, or even automate processes that used to be difficult or annoying.
Customers should never have to seek help content or tutorials—the onboarding process should have all the information needed for success at their fingertips. Having the option to dive deeper into specific features that interest customers is a great way to personalize the onboarding experience and help them get the most out of your product.
It prevents repeat questions and reduces help desk tickets
A robust user onboarding framework and excellent customer onboarding software can help take the burden off your tech support and customer success teams by preventing common questions and reducing help desk tickets. If customers can easily locate the functions they need to use a product, they're less likely to reach out to support for help on process-related questions. An FAQ section can also help with this issue.
It can incentivize additional purchases and referrals
When user onboarding can successfully showcase the value of your product to clients, they are much more likely to purchase upgrades or refer friends and coworkers to use it. After all, customers aren't likely to recommend a product with a confusing, disengaging onboarding process.
Following SaaS onboarding best practices is especially important for companies that rely on renewals and subscriptions to grow sales. Customer engagement and retention are key.
How do you create a customer onboarding framework?
Creating your own onboarding framework doesn't have to be complicated. Let's use Stonly's no-code solutions to exemplify a great onboarding process.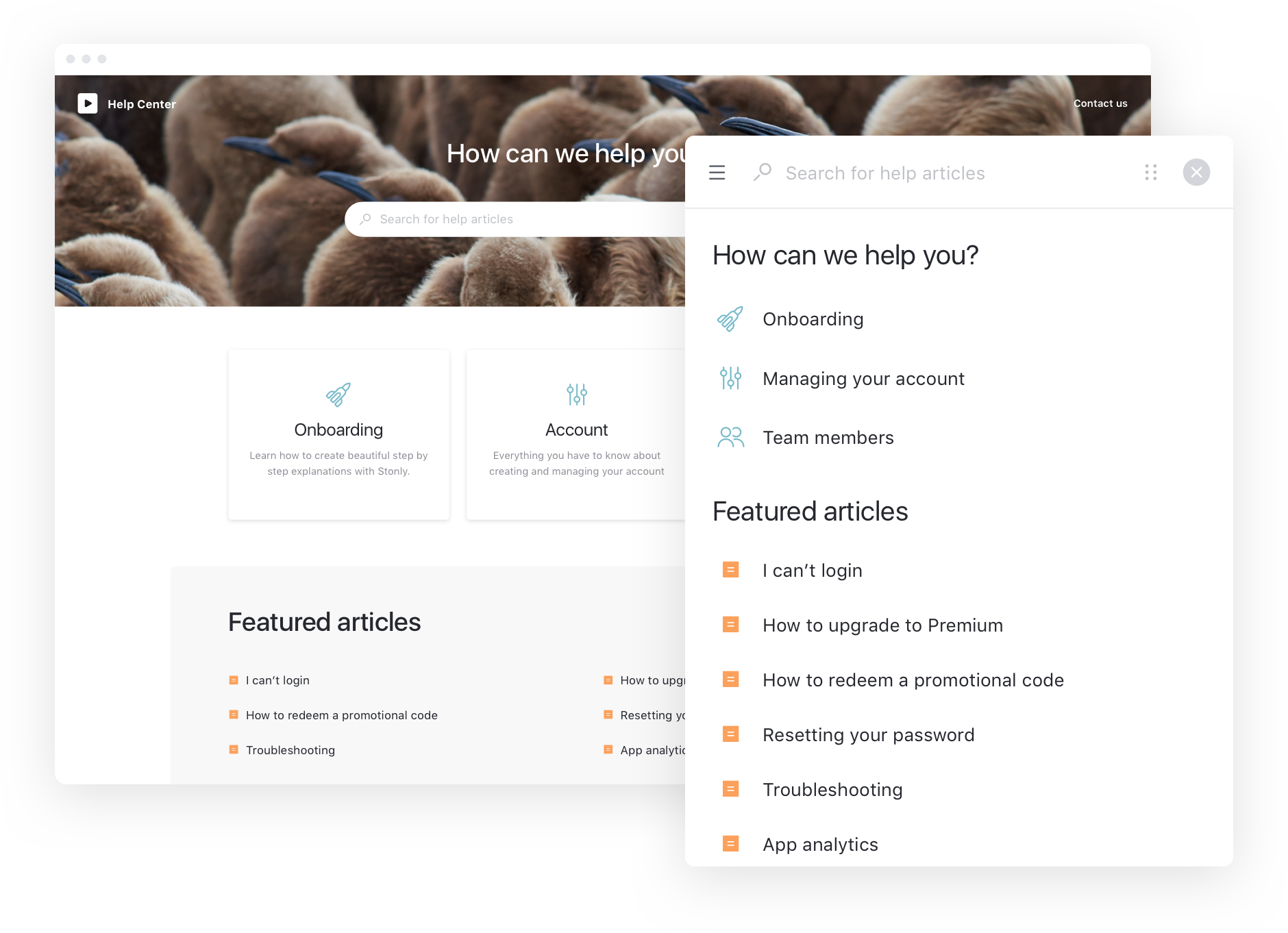 Step 1: Identify the main features customers need to learn to be successful
What features do customers need to know how to locate to perform basic operations within your product? Which ones are most commonly used? What common pain points could be avoided with a comprehensive onboarding?
Questions like these are the foundation of your onboarding framework. When you know the answers, it's much easier to identify the potential gaps and pitfalls you must address.
Ensure that these questions and any others your team thinks are important are addressed throughout the onboarding journey. You want to set customers up for success as early as possible and make it easy for them to achieve their goals from the moment they first activate the product.

Step 2: Create an introductory series
Create a series of kickoff communications that will help users get started with the onboarding process. This likely begins with a welcome email containing any login info needed to start the activation and product walkthrough. It should also include an in-product or in-app welcome message and the ability to enable notifications (if applicable).
When customers first open the product, the ability to begin the product tour and other in-product onboarding should immediately be available. Walk customers through the program's basics, such as the location of features, tooltips, how to save, how to learn more about specific functions, etc.
Stonly's hotspots and tooltips quickly draw users' attention and drive the adoption of underutilized features.
Additionally, Stonly's no-code structure makes it easy to integrate with your product and point out these features and functions. You'll be able to structure all of your onboarding in-product rather than sending clients to an external tool for training.
The introductory series should also include some follow-up communications that dive deeper into use cases, specific features, and other topics that will keep your product front of mind.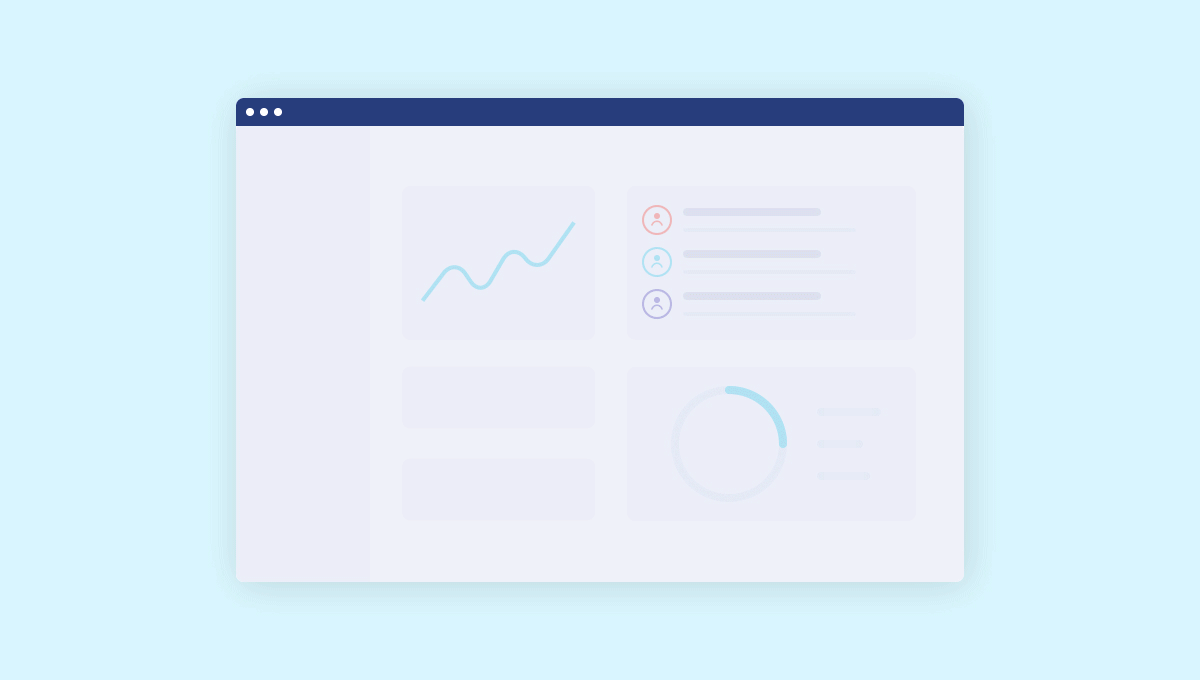 Step 3: Tailor the experience to particular use cases, or pain points
Always avoid using a "one size fits all" model. This will leave customers feeling disengaged, and they likely won't see the same value in your product compared to a tailored onboarding experience.
Give users the ability to select elements they'd like to dive deeper into or skip over. Starting the onboarding journey by asking a few questions about the customers, such as what use cases they want to tackle, will help keep them engaged and interested. After all, a technical writer likely isn't using a product the same way as a social media manager. The onboarding should acknowledge that and automatically showcase tools that will likely help customers with specific use cases.
Celebrating milestones within the onboarding checklist, like showcasing customer progress or awarding virtual badges and achievements, is a great way to keep users engaged and ensure they complete the onboarding process.
With Stonly's features and tools, you can easily give customers choices that guide them to different onboarding paths. Based on those choices, Stonly helps you guide users through a top-notch onboarding journey personalized to their specific needs and intent.
Step 4: Select an onboarding format
How high or low-touch will your onboarding framework be? Should it be entirely self-guided, or will your company be there step-by-step? Most great onboarding programs utilize both high and low-touch formats at various touchpoints within the onboarding process.
While you want to maintain interactivity and engagement throughout the whole process, it's a good idea to allow users to poke around in the program a bit and get a feel for it before you bombard them with prompts to complete specific onboarding tasks.
Stonly's features enable you to comfortably vary the level of contact you have with users during the onboarding process. Their in-app guides are perfect for low-touch onboarding and help customers feel empowered to learn at their own pace.
The bottom line? Maintain engagement and guide users when needed, but let them explore a bit on their own. Always have the option to skip the onboarding and return to it later for those who prefer a fully self-guided experience.
Once you have all these elements, you're ready to launch your onboarding framework.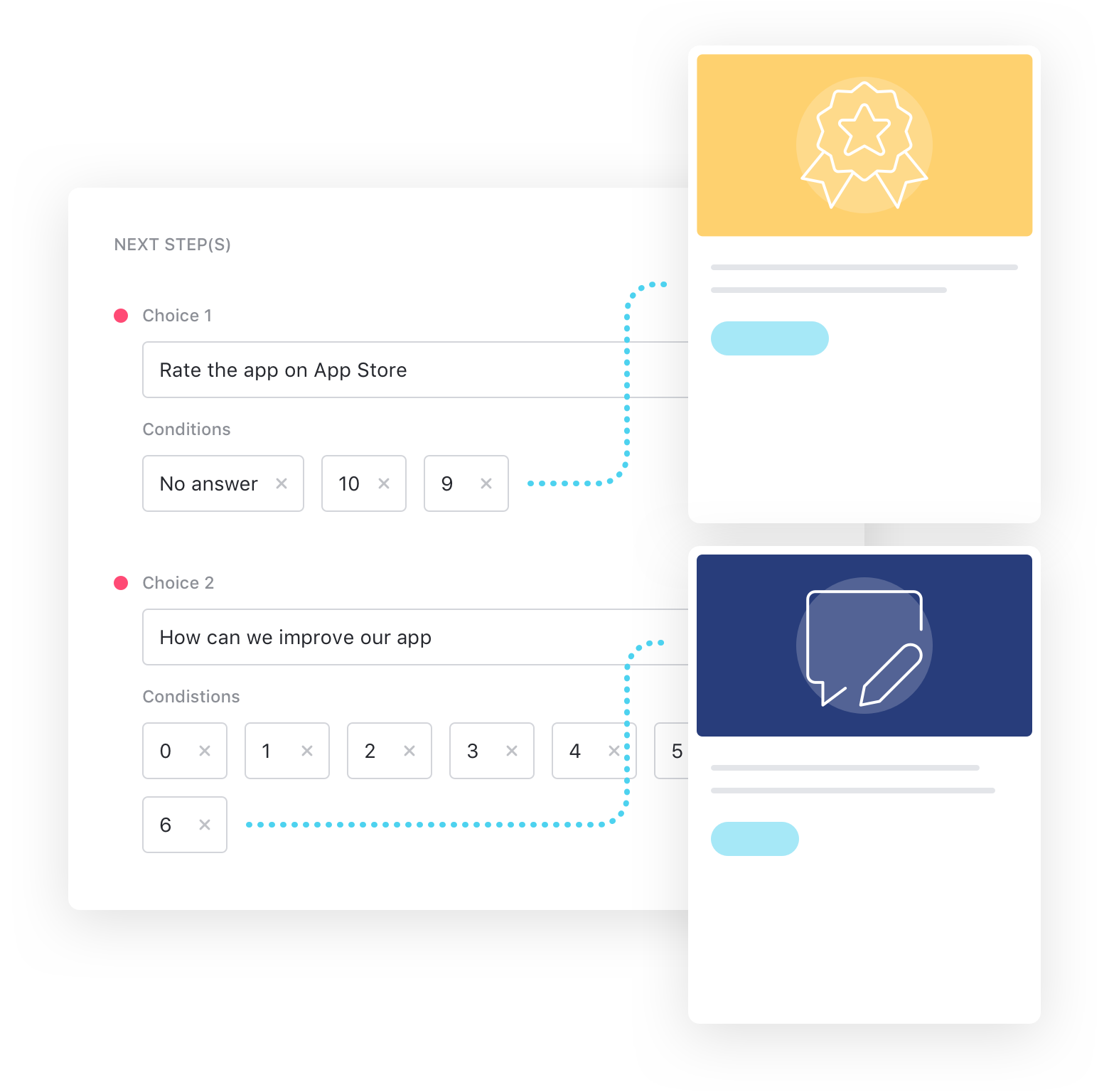 Step 5: Measure data and improve processes
It will be challenging to know if your onboarding is adequate unless you gather data. Implement processes and utilize tools to capture quantitative and qualitative data, such as overall customer satisfaction, churn rate, completion rate, time to productivity, engagement level, and more.
With Stonly Insights, you'll easily understand users' paths and where they're getting stuck and dropping off. You can track each path, guide, and step to learn precisely what is working and what isn't.
Once you've gathered and analyzed some of these metrics, note where you're underperforming or have room for improvement and use that data to optimize your onboarding process. Of course, don't just go through this data analysis one time. Your team should constantly be looking at new data and identifying ways in which you can improve your onboarding.
Summing up
Designing a robust customer onboarding framework will give customers the tools they need to find value in your product as soon as possible. The faster users see how a product can help them accomplish their goals, the less likely they will contribute to your customer churn rate.
Ultimately, a great customer onboarding strategy leads to a higher number of satisfied, happy customers who will promote your brand and strengthen your reputation. With a clear and personalized process, they are much more likely to be engaged with your product and increase your customer retention rate.
Stonly's no-code structure sets it apart from other onboarding tools and makes it easy to integrate with your product or existing platforms. You'll be able to go through all the steps above easily, engaging clients and ensuring a smooth onboarding process from start to finish.
Looking to deliver a personalized customer onboarding experience?
Stonly enables you to customized setup and onboarding to each customer's needs.
Start a FREE Trial