A study conducted by the Boston Consulting Group found that a whopping 70% of companies fail at digital transformation[1]. An even more astounding fact: this group includes market leaders and top performers, not just averagely profitable companies or those in distress.
Many companies dive head-first into the digital transformation process without adequately planning. However, as is the case with any major change, it's fair to expect some formidable digital adoption challenges.
Purchasing great software is just the beginning; ensuring it helps your employees achieve success is a different story. Fortunately, there are actionable steps you can take to help employees adapt to the new technology.
Read on to learn more about the commonly faced digital adoption challenges and how you can effectively overcome them.
Looking for a solution to streamline your digital adoption efforts?
Stonly helps you drive software adoption with customized guidance for employees.
Request a Demo
7 Challenges of digital adoption with solutions
Digital transformation can completely change how you do things once you've overcome its challenges. Still, you must understand that showing employees your new tools isn't enough.
Instead, consider helping them embrace the latest digital technology, process, and workflow with a new mindset. With these solutions for the most common digital adoption challenges, you're just a few steps away from unleashing the full potential of your company's new tool.
Challenge # 1: Reluctance from employees/stakeholders

Change is the only constant, yet it's a natural human tendency to resist it! Be that as it may, obtaining buy-in from all stakeholders, especially employees, is essential. They constitute the majority of users; once they accept the new company tool, driving adoption at scale becomes much easier.
Solution: Establish clear objectives for the team
Develop a change management strategy that explains the purpose of change, what role your employees will play in the transition, and how they'll prepare for the digital adoption journey ahead. Be sure to include objectives for the team and tie them with organizational or business goals so that they see digital adoption as a collaborative effort that benefits all parties.
The next step in resolving this digital adoption challenge is providing employees with the training and resources they need to adapt to the change seamlessly. Stonly's makes it possible to answer employee questions via an easily accessible knowledge repository they'll actually use (more on this later).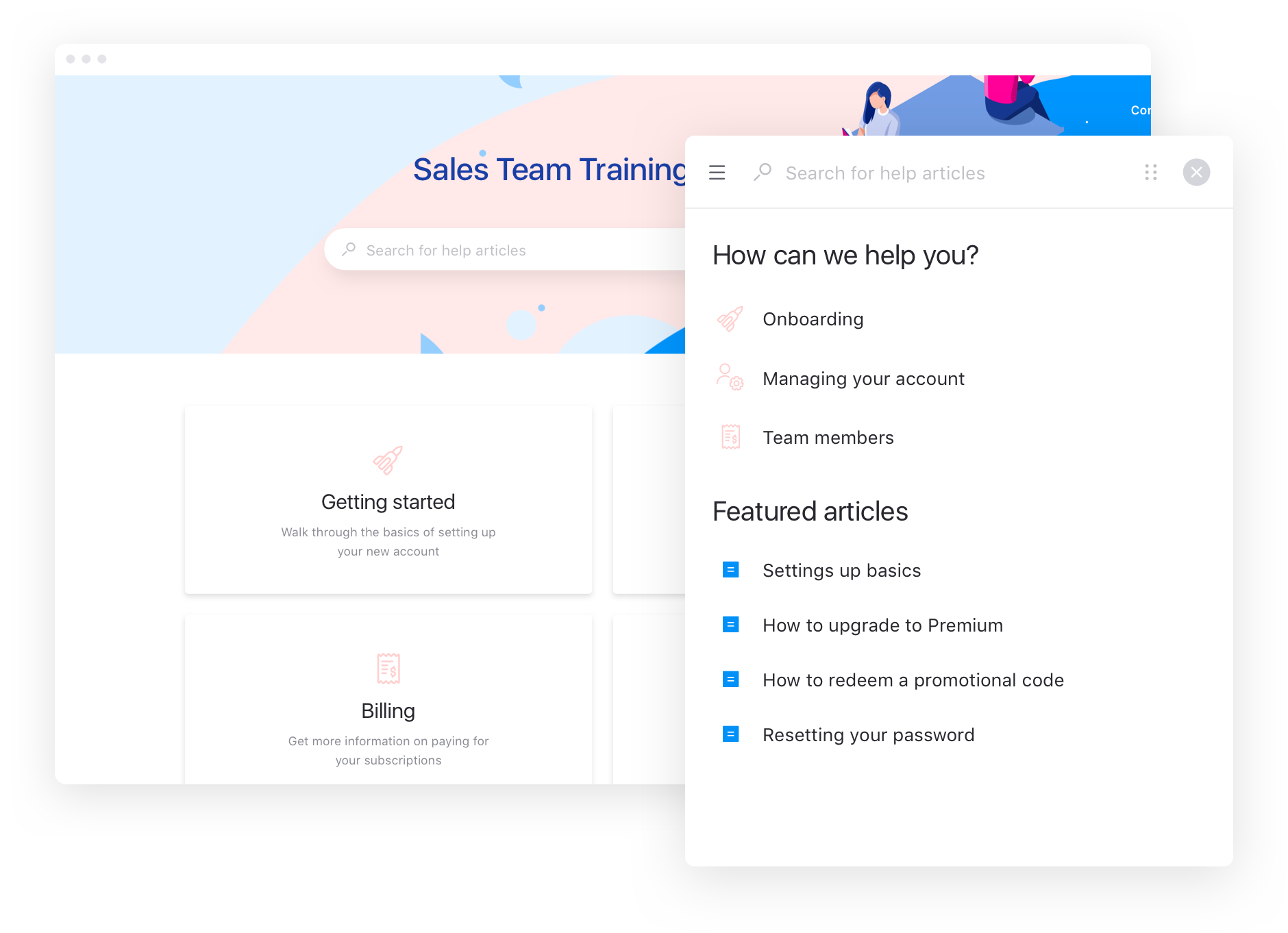 Challenge # 2: Complex software and technology
Complex software or any new digital technology can be intimidating at first. It's only natural, given change can be unsettling, especially if your employees have been used to doing things a certain way or manually for a long time. So how can you help them seamlessly adapt to the new software?
Solution: Use an adaptive digital adoption to effectively guide employees
First, take the guesswork out of the digital adoption platform by offering them step-by-step guidance from the start. This helps end-users trust they're on the right path as they're getting accustomed to the software.
At the same time, ensure that the digital adoption tool is not hindering progress by directing users when it's not required. Too much guidance—when it's not needed—can be just as harmful as not providing any.
For this reason, users can access Stonly's step-by-step interactive guides and walkthroughs where and when they need to. Stonly generates personalized paths that answer common questions as they arise, so employees gain clarity on specific tasks such as adding team members, granting access to documents, or visualizing user behavior—without leaving the tool and on their terms.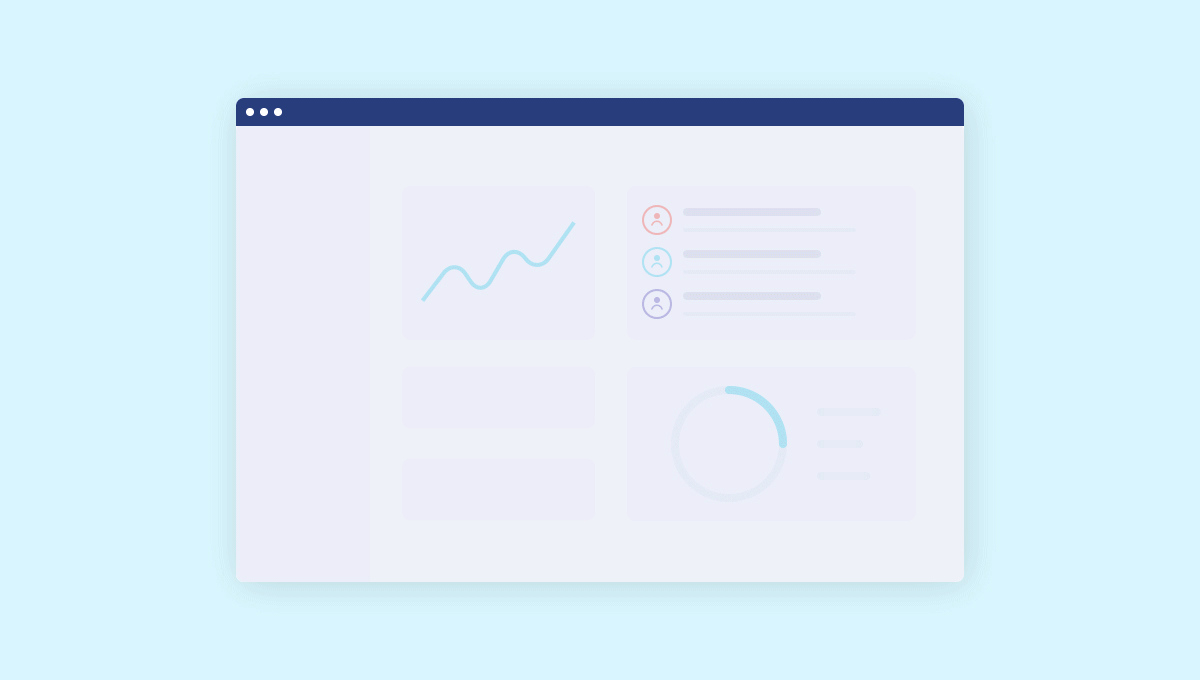 Challenge # 3: Generic adoption doesn't meet employees' needs
Conventional adoption tools and processes don't take into account different types of employees and their diverse roles and objectives. It's hardly surprising that it doesn't click, with employees abandoning the process mid-way.
Solution: Tailor adoption to individual needs and goals
Opt for a customized digital adoption strategy. Your team will feel empowered as they make their own choices, with the exact guides they need to fulfill their specific tasks easily.

With Stonly's intuitive, tailored approach to digital adoption, you can create customized paths based on your employees' roles and responsibilities. It's as good as personally guiding and training them in a short amount of time, driving success at every level.
Challenge # 4: Inadequate adoption of software
Even the most revolutionary software with a novel design and spectacular user interface may fail when it comes to adoption. The reason is that employee training occurs in a class setting or through reading manuals instead of practical guidance inside the app.
It's surprising how many organizations still follow the conventional learning approach of software training courses. It leads to poor knowledge retention and consequently low digital adoption. You can't expect employees to remember every detail of training for a tool they might not use for days or even weeks after the fact.
Solution: Train employees in the flow of doing
A more effective digital adoption strategy would be to integrate training with real-time use of the software, so employees learn as they go.
Stonly's interactive digital adoption solution offers guidance when and where employees need it—within the software they're using, on your website, and in an internal company knowledge base. That way, employees don't have to leave the their workspace to get help.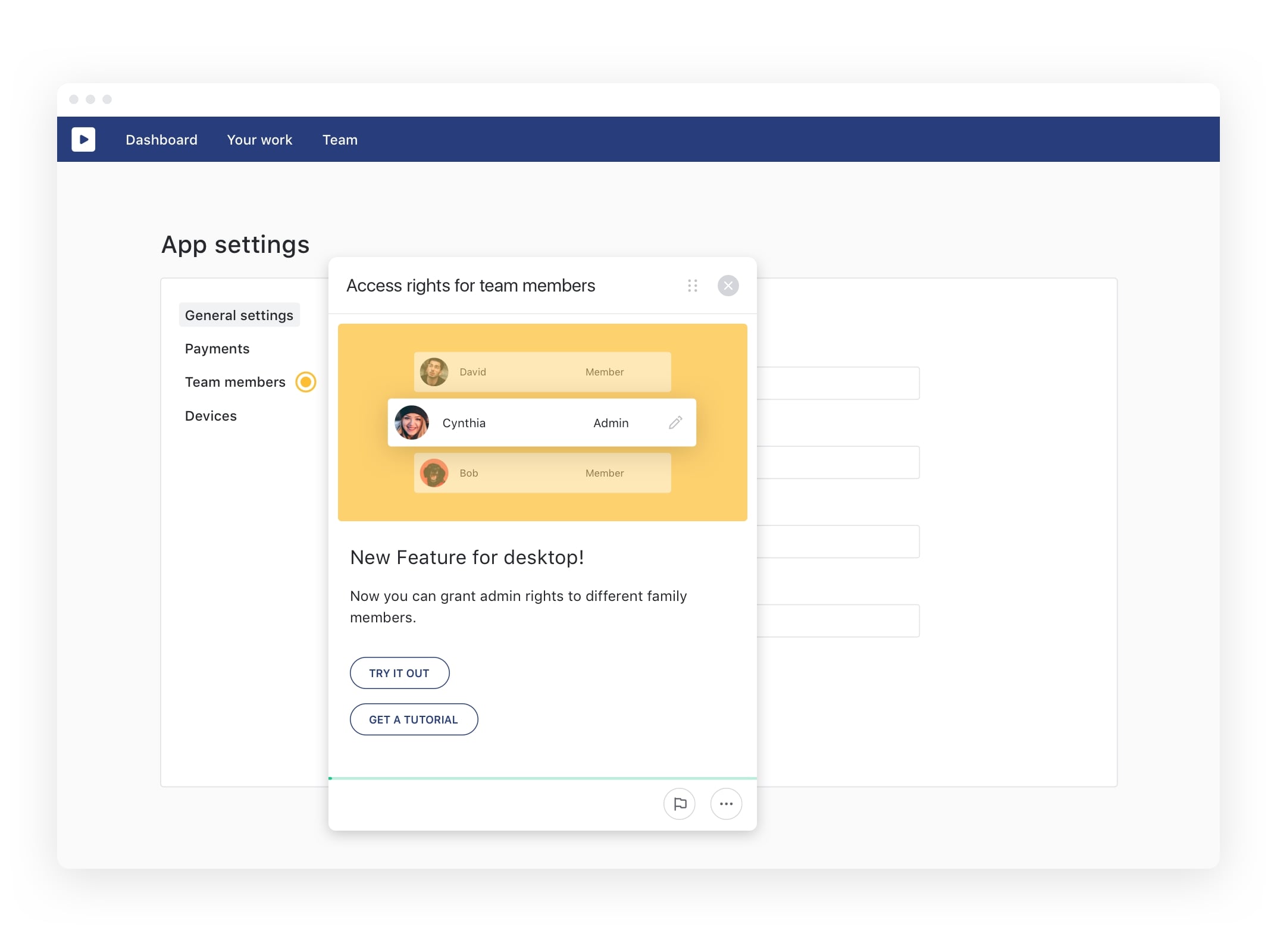 The result is a highly engaging employee experience that accelerates digital adoption at every level.
Are you ready to empower your team throughout their digital adoption journey?
Try Stonly for FREE!
Challenge # 5: High cost for training all users
As explained above, traditional training methods don't provide value-added learning. And they can be expensive. Plus, every hour spent in the classroom is time spent not working, which is an indirect cost for the company and one that grows with every additional employee you need to train.
Solution: Adopt Stonly, the best digital adoption tool that offers a cost-effective way to guide employees, increasing activation and adoption
Avoid the expense of more traditional training methods with Stonly's digital adoption solution. Its customized, integrated approach helps deliver personalized guidance more cost-effectively. Your employees learn on the job, reducing the time they need to spend in training sessions or courses.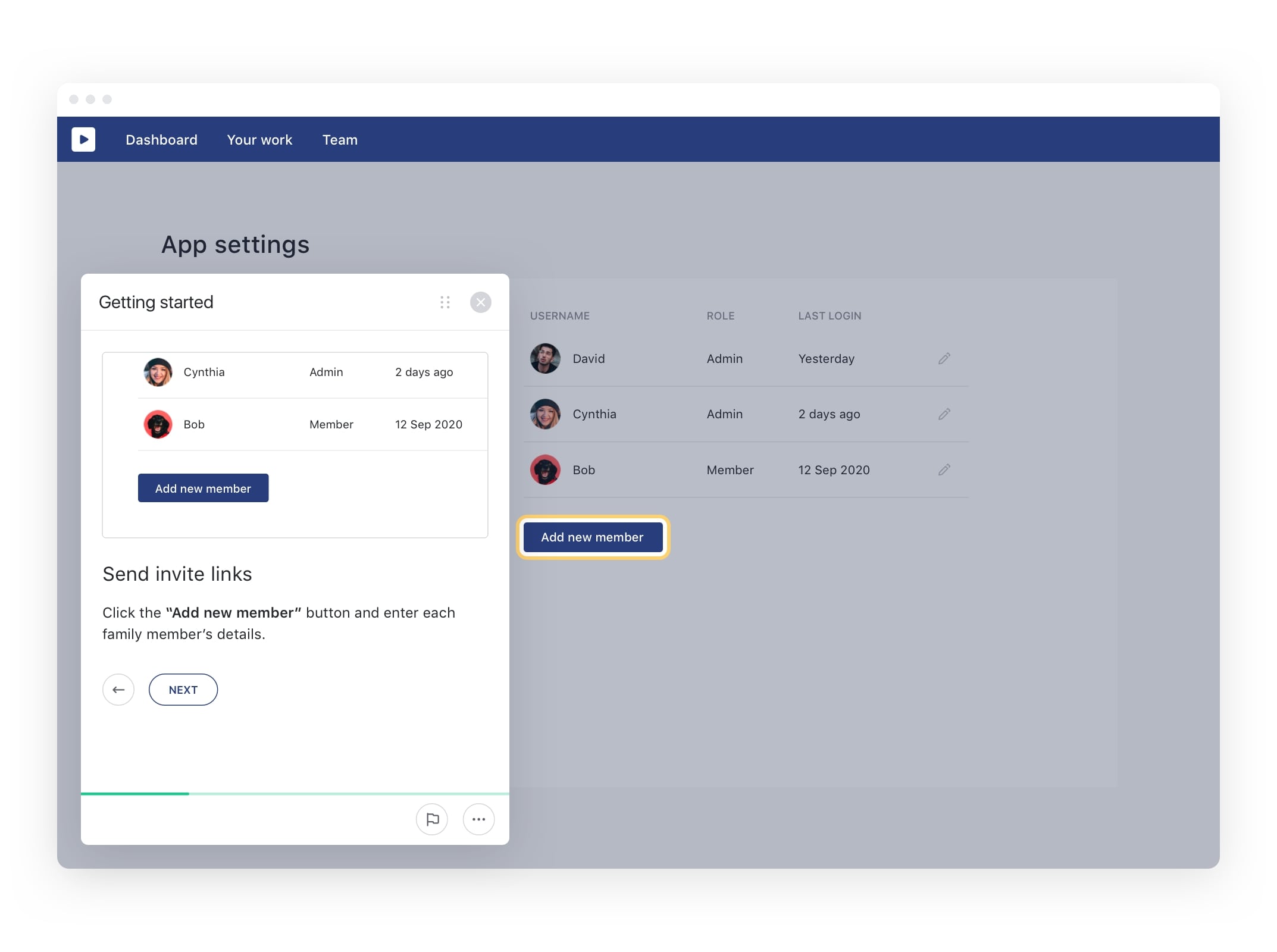 Challenge # 6: Old digital adoption platforms fail to engage
A digital adoption solution simplifies, streamlines, and automates. But it doesn't have to feel like a robot. Digital adoption solutions that don't offer a personalized experience or allow employees to make their own decisions can feel less engaging. And training that's not engaging is more likely to be abandoned or forgotten.
Solution: Use an interactive tool that lets employees make their own decisions
To build further on the significance of interactivity in a digital adoption solution, consider this scenario: team A is being guided by what feels like an actual conversation with an in-app trainer while team B only has a linear set of mundane directions. Which of the two teams is more likely to feel engaged?
A truly interactive digital adoption solution like Stonly offers many advantages beyond engaging your employees. It also adjusts to each employee, allowing them to make their own decisions and offering different experiences to employees based on what they're trying to achieve on that particular day.
It's safe to say your employees will likely accomplish all their daily tasks and keep coming back for more, embracing the new technology to help meet their specific needs. In addition, Stonly allows you to provide personalized plans for success, guiding, motivating, and assisting employees in tracking their progress as they check off items in an adaptive checklist.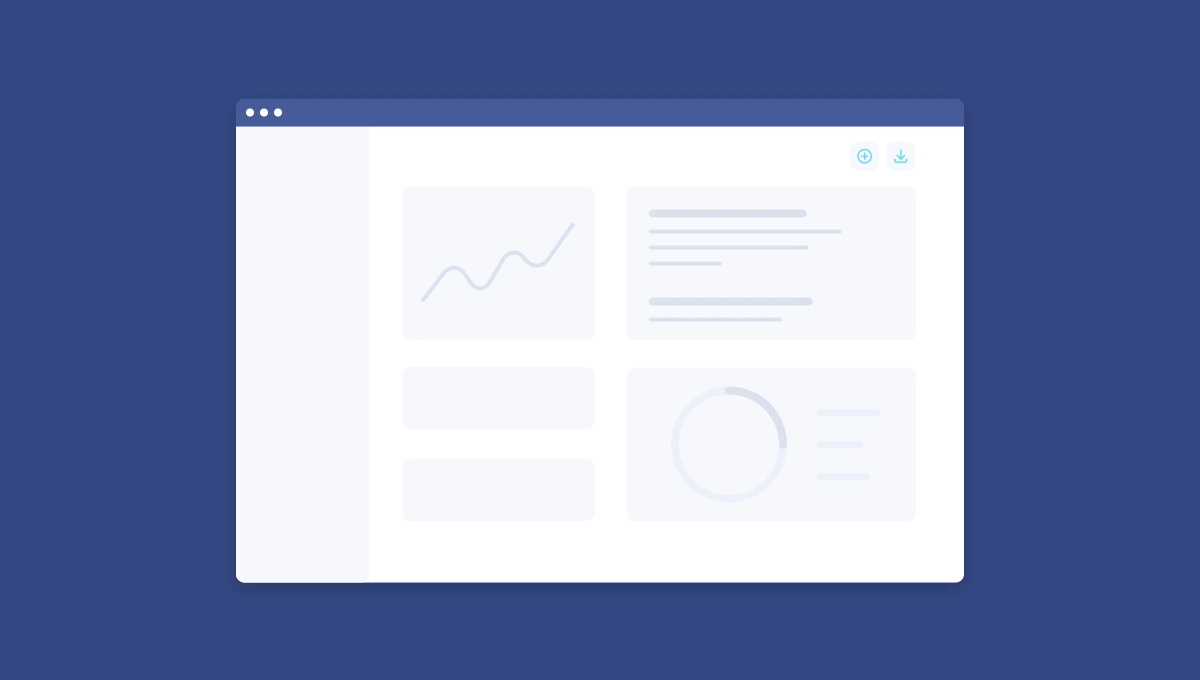 Bonus: Stonly's tailored approach coupled with tooltips, hotspots, and other cues presents opportunities for employees to realize the true value of the software they're using. With these intuitive, engaging, and easy-to-integrate features, it's easy to see what makes Stonly the leading digital adoption tool.
Challenge # 7: No way to monitor employee usage & behavior
You can only consider digital adoption a success when you've monitored, measured, and established that employees are using the different tools as intended.

Measuring utilization and understanding how employees use your guidance is the first step to evaluating your software's return on investment. Once you have the required metrics, it's easy to identify areas for improvement (where users are getting stuck, dropping off, or missing out on relevant guidance). Similarly, the metrics will help pinpoint the features generating successful outcomes so you can highlight these, enhancing employee experience.
Solution: Use the right tool to track and measure the adoption of different features to determine the path forward for optimum success

Monitoring and analyzing employee usage and behavior is an effective way to determine whether you've successfully overcome digital adoption challenges. With Stonly, a purpose-built knowledge-based software equipped with comprehensive usage analytics, your job got a lot easier.
Empower every employee to thrive with an adaptive digital adoption platform
Digital adoption doesn't have to be time-consuming or painful. A multi-layered digital adoption strategy that involves getting buy-in from employees, offering in-app guidance, catering to each employee's needs in a tailored manner, and offering an interactive and enjoyable experience is key to success.
As the most effective and easy-to-use digital adoption platform, Stonly makes it easy to ensure your digital adoption efforts are successful with its no-code implementation. Without the need for a developer or designer, it places the power in the hands of your app owners and subject matter experts to customize the tool per their needs.
They can create and deploy complete guides and tours, place them anywhere, customize the design to suit your brand, and perform many more tasks. Plus, you can embed Stonly into the existing data and knowledge tools you're using.
Need a tailored, no-code digital adoption solution?
Stonly empowers employees with the personalized guidance they need every step of the way.
Request a Demo
Frequently asked questions about digital adoption challenges
Why is technology adoption slow?
Technology adoption is slow because of resistance to change, lack of awareness, high training costs, perceived high transition time, and fear of failure. This is made even more difficult by the fast rate at which technologies become obsolete, with new developments all the time.
What are the challenges of adopting new technology?
The most common digital adoption challenges remain the lack of approval of all stakeholders, improper training without hands-on in-app guidance, the inability of the new tool to meet users' needs, and not monitoring the use of a new tool or process to gain insights for improvement. Other difficulties also result from the lack of resources to provide training to all employees at scale, which further impedes adoption progress.
What are the challenges of implementing technological innovation?
The biggest challenge of implementing technological innovation stems from completely turning around existing processes and systems. Add to it the investment of time and financial resources, and the decision to transform soon becomes a lot more complex.
What causes barriers to technology adoption?
Lack of vision and resources and resistance to change are the two biggest barriers to technology adoption. In addition, complacency with the status quo (when the existing processes and technologies seem to be working "just fine") means there's no perceived need for change.