Customers don't just want great self-serve support, they expect it. For companies, this means incorporating a stronger self-service support strategy is a necessity.
Many companies that relied on live customer support have recently been plagued by historically long wait times that have eaten into their bottom lines and left stains on their reputations. Building a great self-service support solution makes for happier customers while allowing you to keep your support team small and more cost-effective.
In this guide, we've curated a list of Document360 alternatives to help you choose the right knowledge base partner to level up your self-service customer support. If you're reading this, you're probably already familiar with Document360's features and benefits. You likely are also already aware of some of its limitations as well. So we'll summarize these quickly and dive into the Document360 alternatives that do a better job filling these gaps.
Want a Document360 alternative that your customers will love?
Stonly helps you build in-context knowledge bases that your customers will actually use.
Start a FREE Trial
8 Best Document360 alternatives
While there are multiple alternatives to Document360, they fall under a few different buckets. First, we'll feature Stonly, the alternative that provides a great self-service customer experience in the ways where Document360 struggles. Next, we'll list several knowledge base alternatives that cover some of Document360's gaps that you may already have access to with your help desk. Finally, we'll list a few free Document360 alternatives.
Best overall stand-alone knowledge base alternative
1. Stonly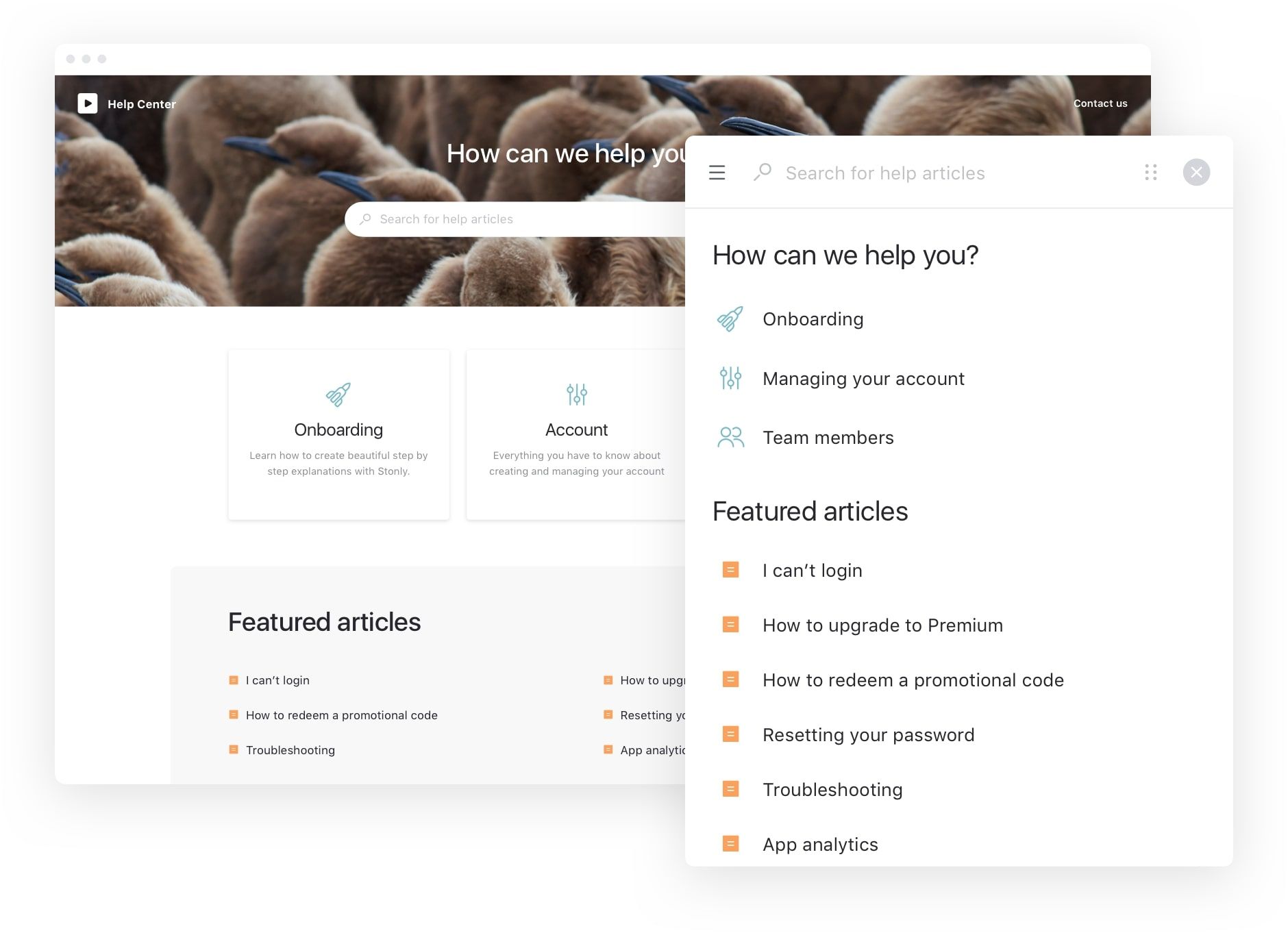 Stonly is the best alternative to Document360 if you're looking to build a powerful knowledge base that works well for your customers and employees.
With Stonly, you can build a help center that's full of easy-to-follow, interactive guides. Our format is proven to be more effective than the linear articles you'll create with any other knowledge base software. That means more of your customers will be able to self-solve their issues and get instant answers without contacting your team.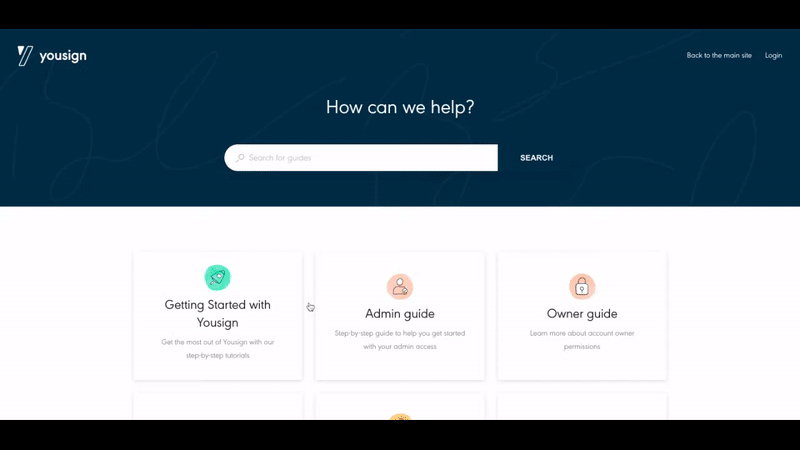 A lot of companies say customers don't use their knowledge base nearly enough--and contact support about issues they could have easily solved on their own. With Stonly, you can provide help content right where people need it. You can put your entire help center in a pill, and provide just-in-time help using no-code tooltips.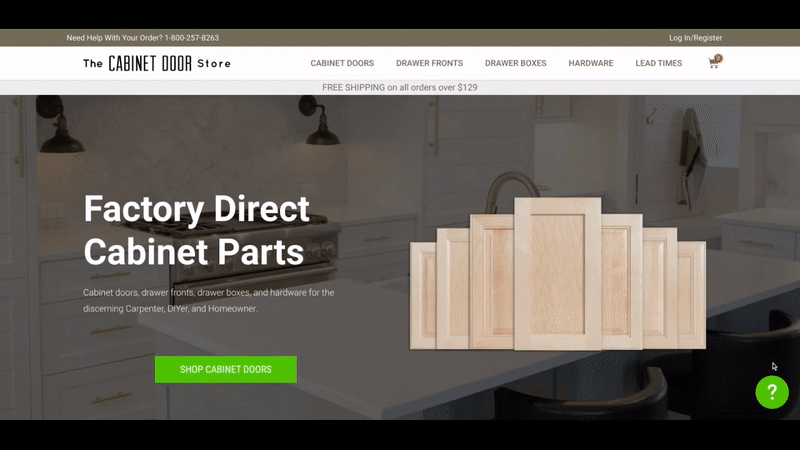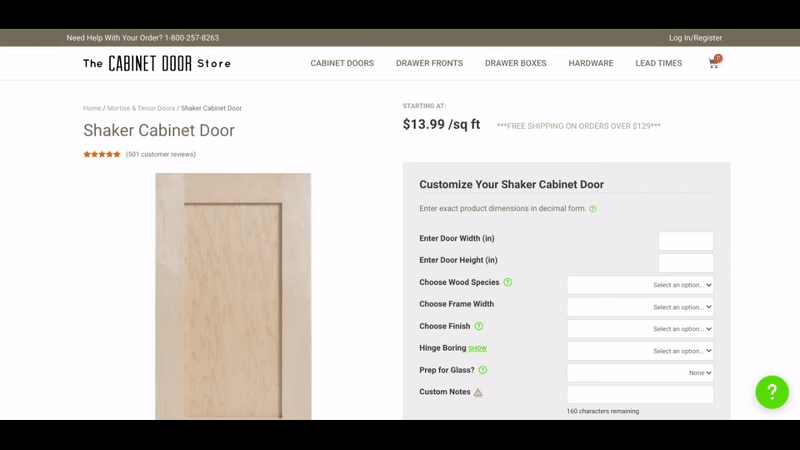 Stonly makes it easy to build a beautiful, on-brand knowledge base, and to customize our look and feel to perfectly fit your aesthetic.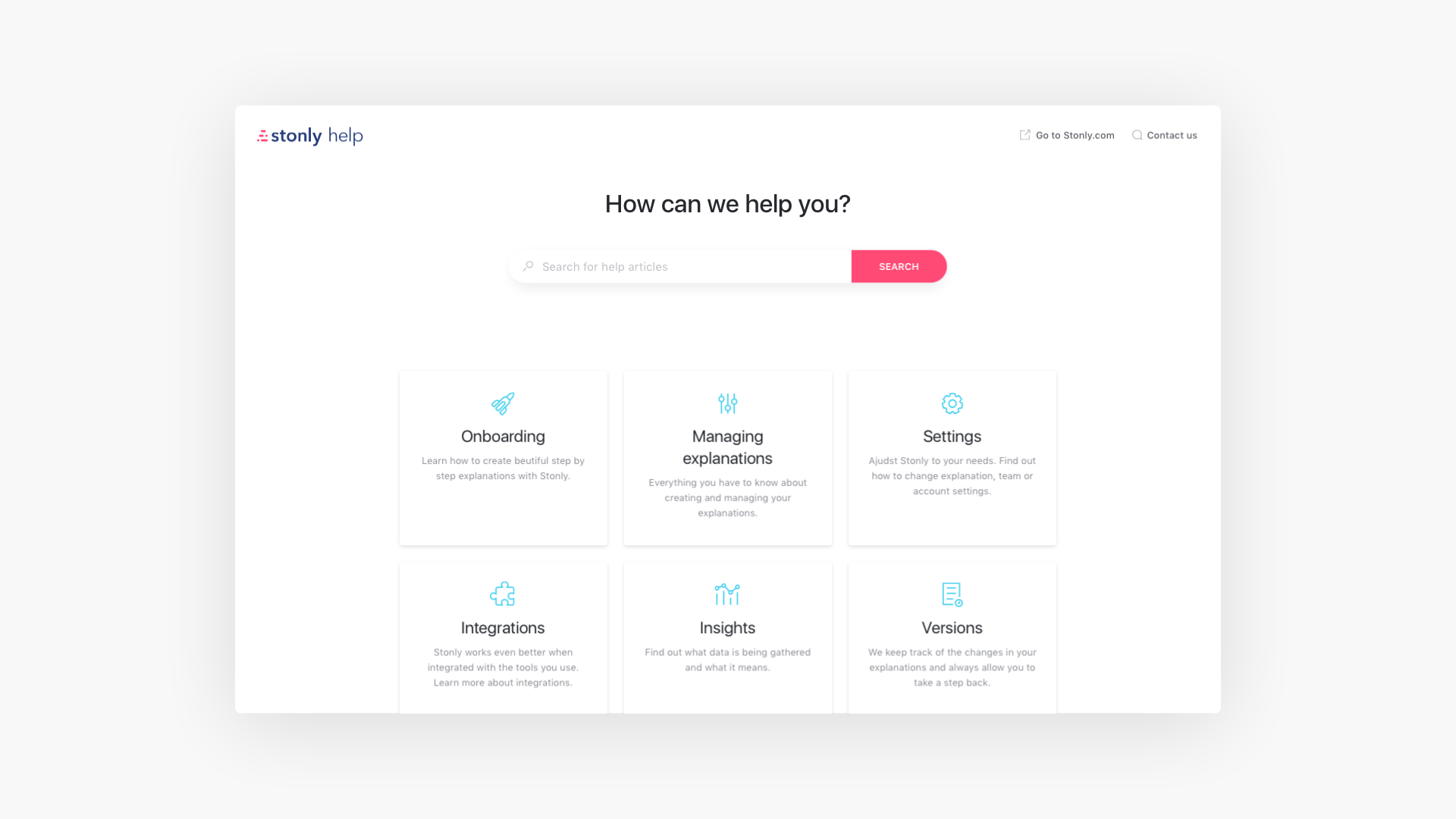 Stonly also offers the most powerful search functionality, in-depth analytics, and easy-to-use tagging, versioning and permissions to keep everything organized and up to date.

Pricing
Stonly is priced based on guide views, so you only pay for the value you get. Plans start at $60 a month.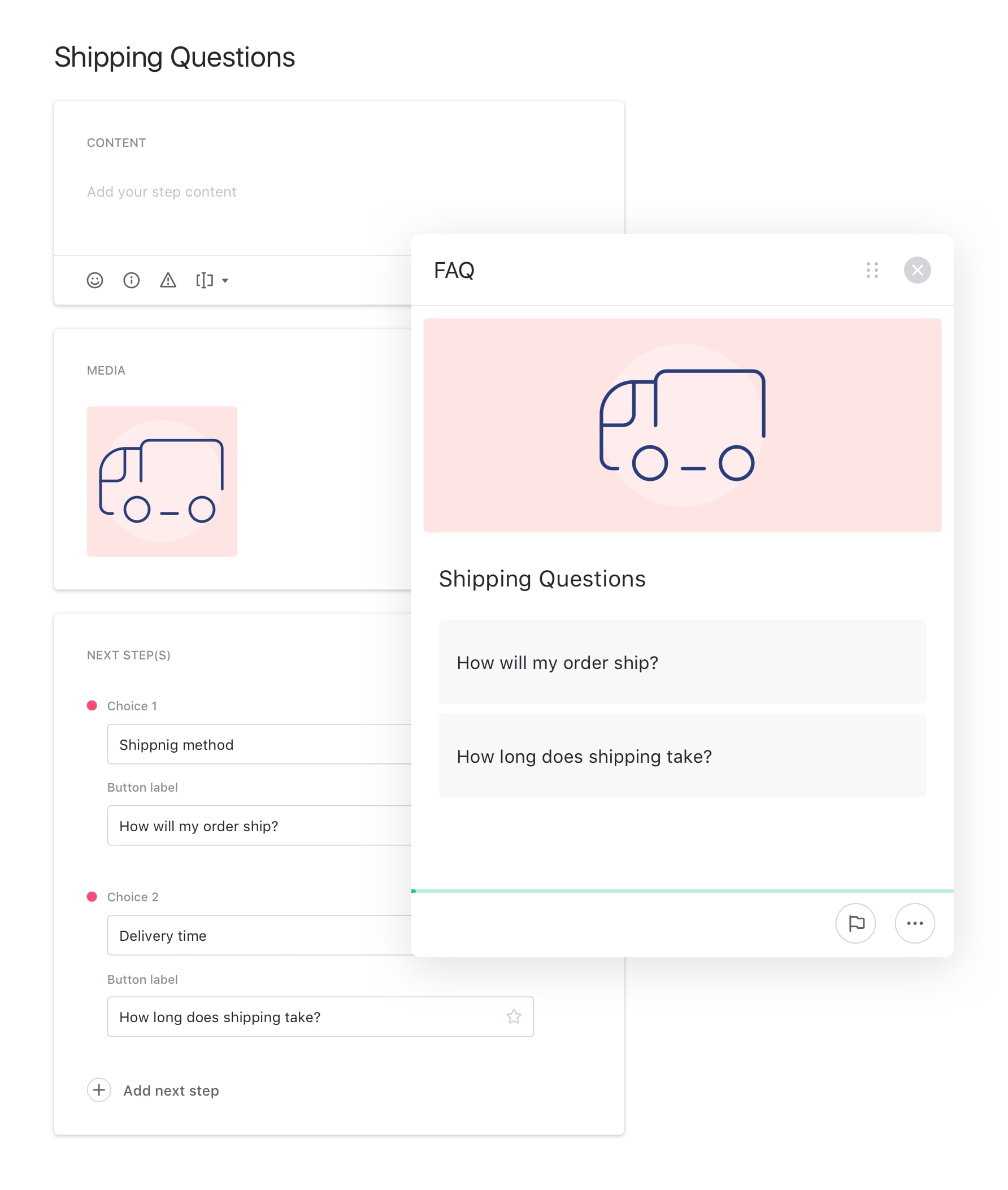 Choose Stonly if:
You want to improve your self-service support for customers
You value fantastic user experience and want to offer a modern support experience
You'd like more customers to self-solve their issues
You need simple pricing, that helps and encourages you to scale
Try Stonly for free, or schedule a demo with our sales team here.
Related post: 9 Best Self-Service Portal Examples for Serving Customers

Looking for a free alternative to Document360?
You could consider a free knowledge base tool, or see if your help desk has a knowledge base already available. In either case, you're going to make some tradeoffs. 90% of customers say they'll use your knowledge base if it has what they need, so we believe it's worth the investment.
2. Flowlu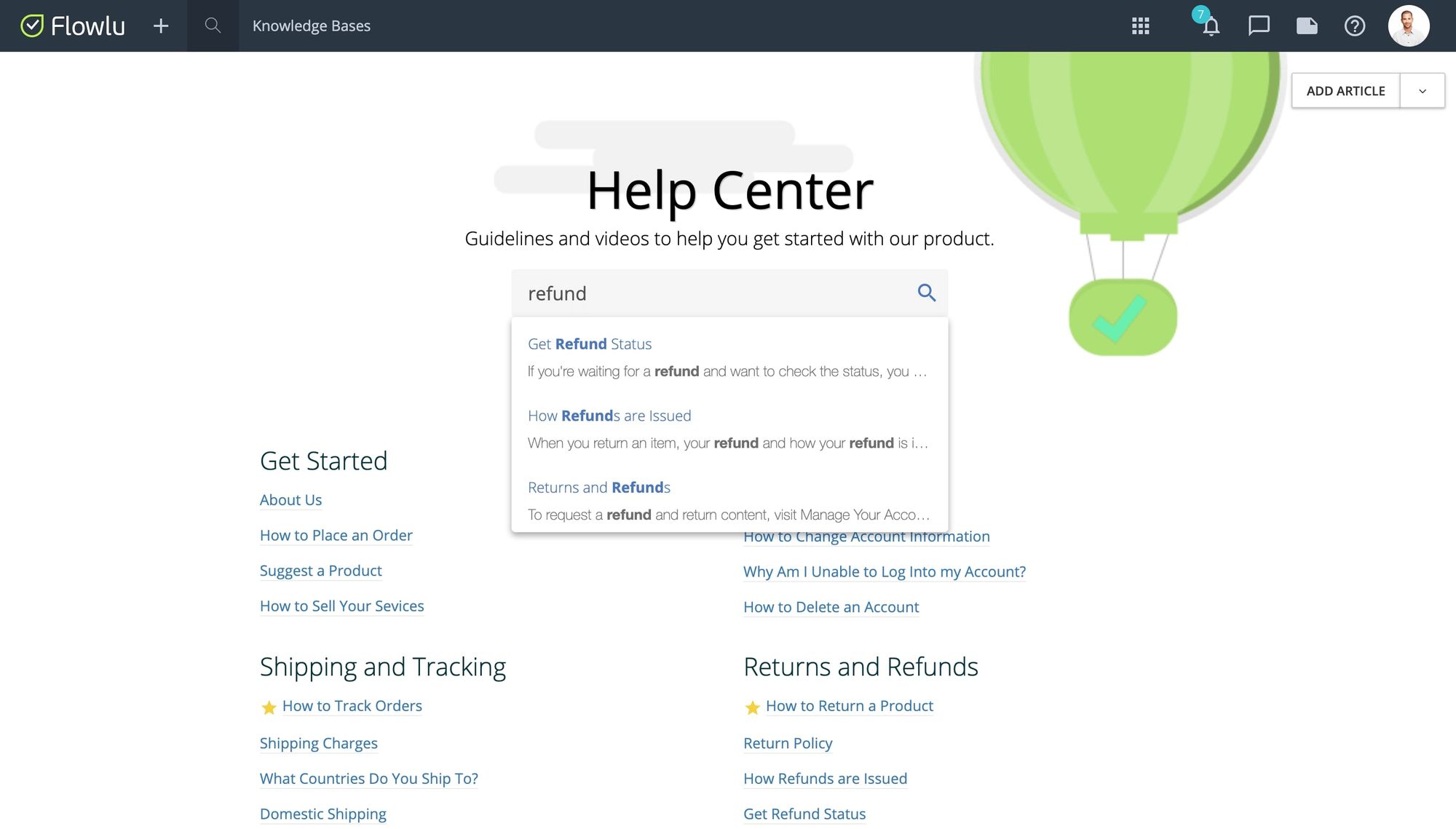 Flowlu is a one-stop solution for customer management and support that focuses on small and growing teams. Its free tier includes unlimited access to a single knowledge base that can be used either as a customer help center or an internal knowledge management center. Of the free knowledge base options, Flowlu's single knowledge base tier is the most generous. However, this comes at the cost of not being able to white label or customize the knowledge base design with your own logo or branding. But for an unlimited free tier, it's not a bad option for small, growing teams.
Consider Flowlu if:
You need a single knowledge base (customer-facing or internal) without limits or restrictions
You aren't as concerned with custom branding or white-labeling for your knowledge base
3. Guru (freemium)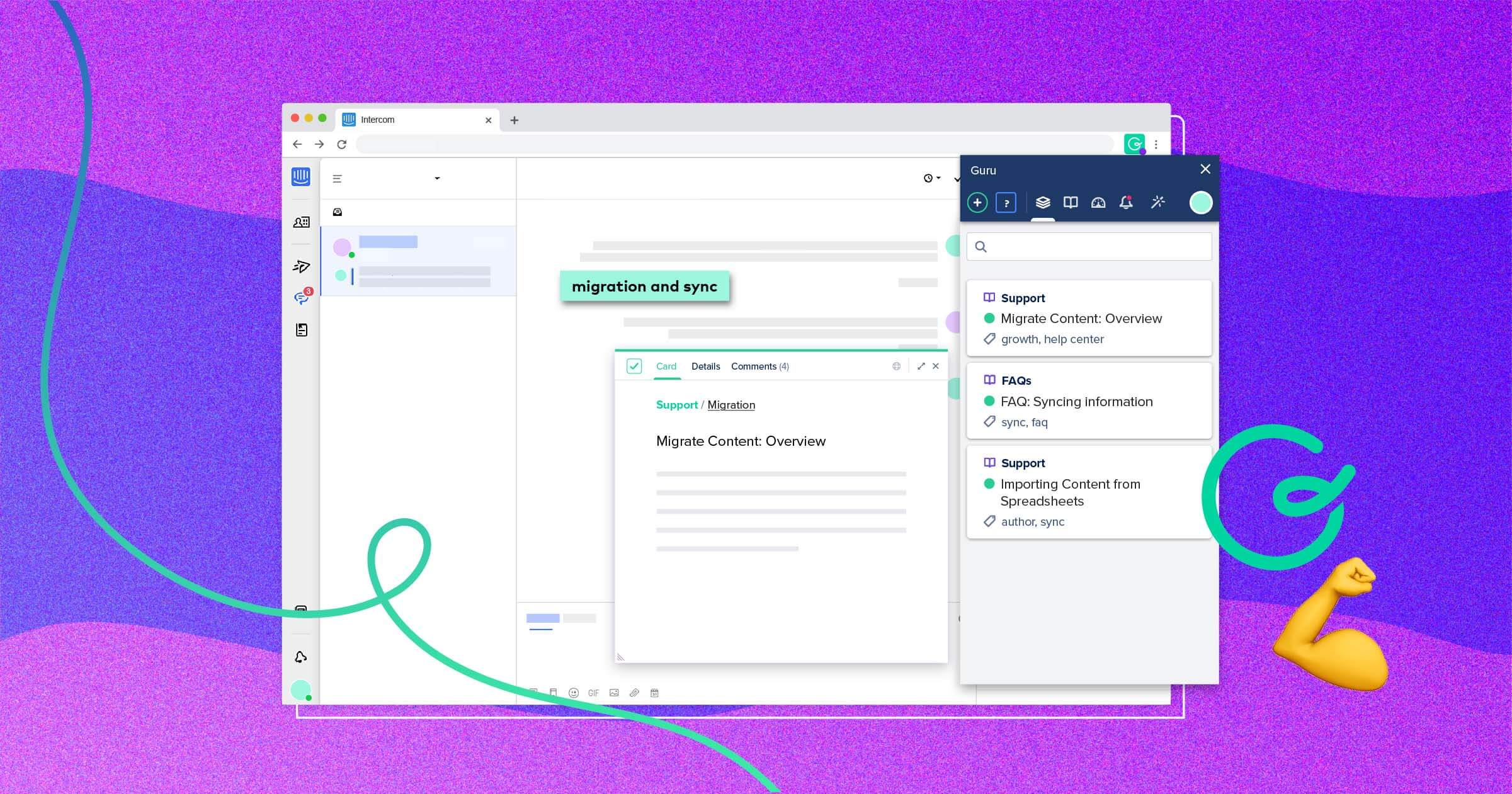 Guru is a great option for small teams that need an internal knowledge base. The free option includes up to 3 core users (i.e. contributor-level roles with access to create and edit) and unlimited internal light users with view-only access. While it is limited in scope to internal users, it has many key features and integrations that make knowledge management and access to knowledge guides simple and easy.
It features browser extensions and Slack integrations that can capture knowledge and information and transform it into the foundation for knowledge base articles. And the integrations with Slack make it easy to embed the knowledge guides everywhere that team members are already working. Additionally, Guru features hundreds of knowledge base templates that make its out-of-the-box designs simple and clean.
Consider Guru if:
You are primarily looking for an internal knowledge base
You are looking for a free option that can be managed by a small team of 3 or under
Next best knowledge base alternatives that come with your help desk
4. Zendesk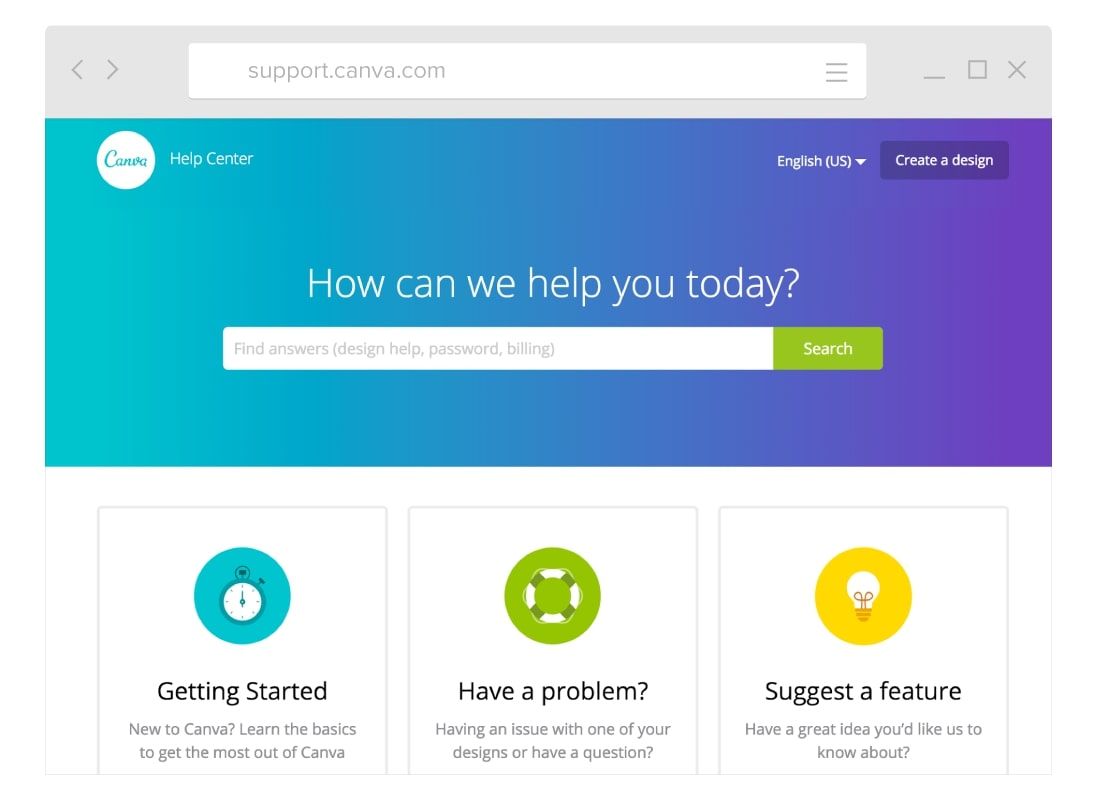 Zendesk is a very popular full-service customer management solution, which includes both CRM and customer service tools. Zendesk touts itself as an all-in-one solution that works for the smallest startups and scales to enterprise-level support. Similar to several of the alternatives already mentioned, its pricing tiers are straightforward, charging a monthly fee per agent per month. Zendesk has multiple tiers, including 6-months free for startups and foundational support plans up to enterprise-level and beyond.
The knowledge base feature of the Zendesk for service solution is a powerful add-on if you're already leveraging other Zendesk features, including integrations. Read here to find more Zendesk alternatives, including Stonly. This makes it possible to provide targeted support for customers where they need it, as long as you are willing to do the work to set it up.
Consider Zendesk if:
You are looking for an end-to-end customer management solution that is less expensive than Salesforce
You have the time and resources to leverage the integrations and automation to customize the knowledge base for your customers
5. Help Scout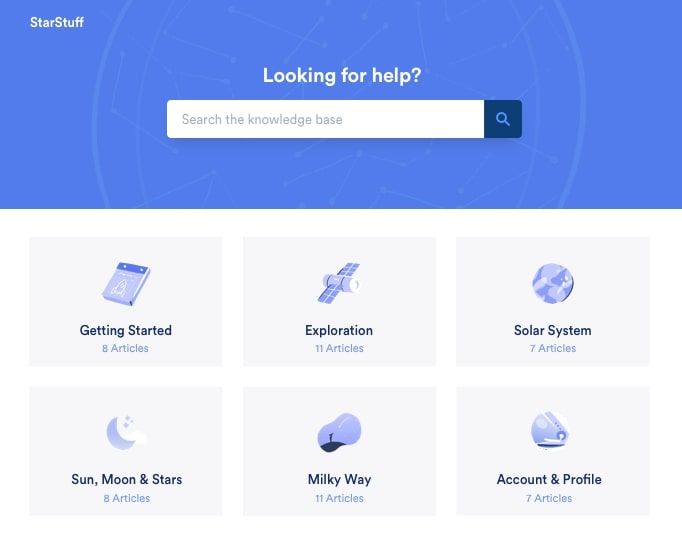 Help Scout is a popular help desk solution that focuses on providing live chat, email ticketing support with a shared inbox, and a knowledge base for troubleshooting guides. Because it is a one-stop-shop for support, it is a great Document360 alternative if you also need a help desk solution.
Its out-of-the-box knowledge base is a good option that covers a few of Document360's limitations. Firstly, it employs a clean and modern design that is simple for users to navigate to find the help they need. Next, Help Scout allows for its knowledge base content to be embedded within a website or app using "Beacon" (the branded name of its widget tool). Finally, Help Scout's pricing is straightforward, with two tiers that bill per user per month.
Consider Help Scout if:
You are a smaller, growing company that needs an all-in-one support solution
You are planning on using the out-of-the-box features with little customization
6. Groove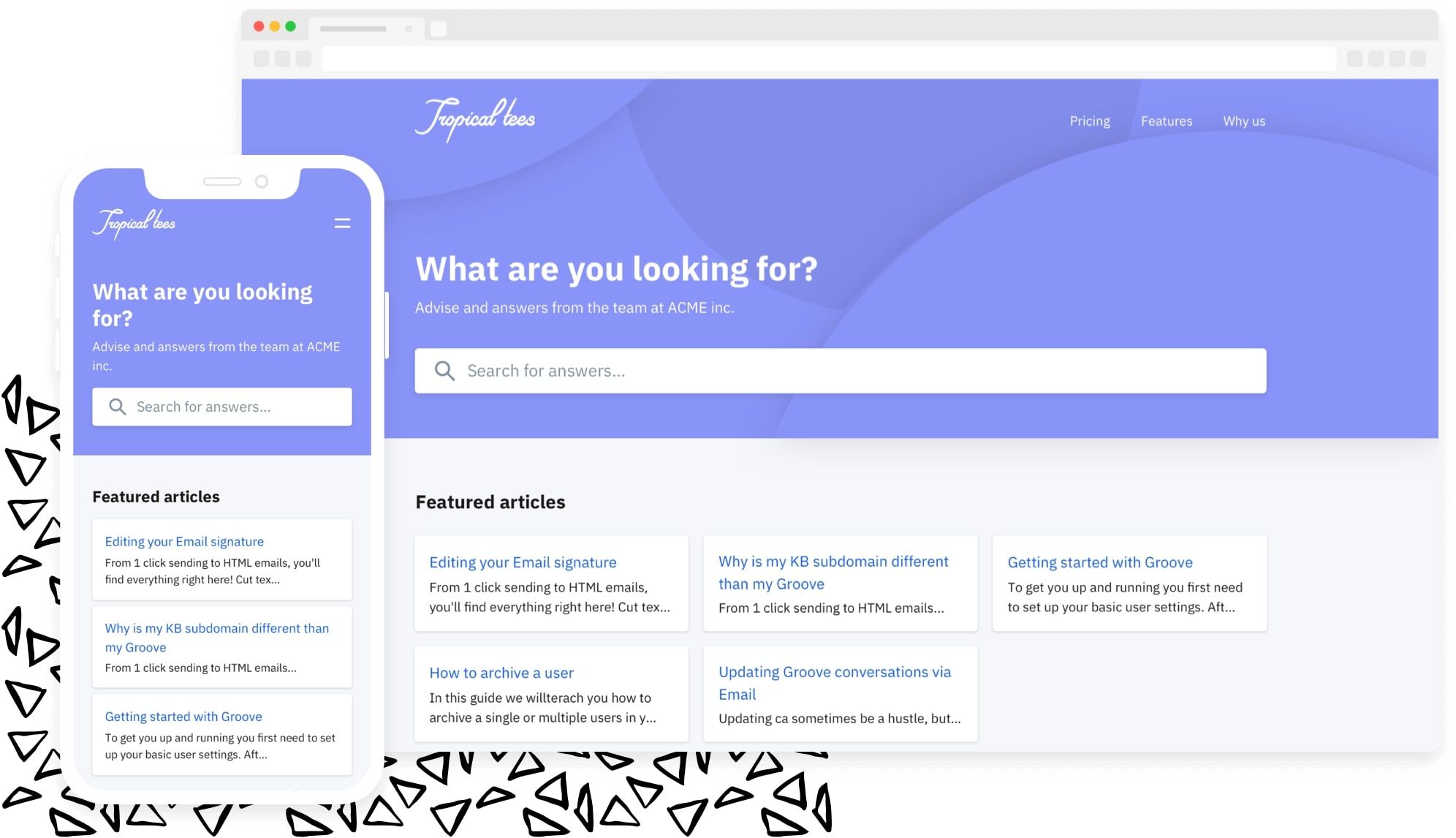 Groove is another popular all-in-one customer service software solution. Because it caters to small businesses, its knowledge base features a themed design to create a consistent user experience without needing extensive customization. Simply choose a theme, use your own domain, upload your logo, brand colors, and select from a variety of Google Fonts and Unsplash backgrounds and get a simple design consistent with your brand. Also, Groove's pricing is similarly straightforward, with two tiers that bill per user per month.
Consider Groove if:
You are a small business or startup that needs a single customer service solution
You want a consistent look and feel without investing significant time into customization
7. Salesforce Service Cloud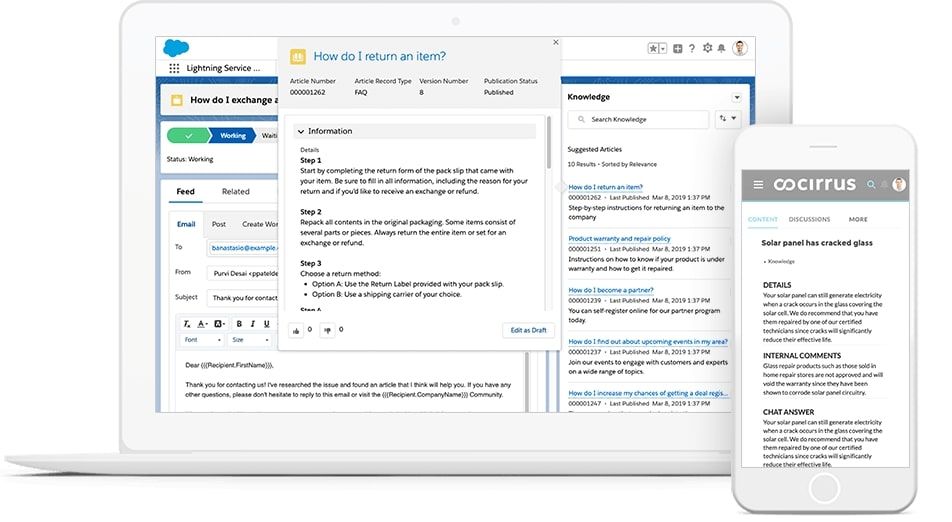 Salesforce does… pretty much everything surrounding marketing to, selling to, working with, and supporting customers. While it began as a customer resource management (CRM) solution, it has expanded significantly touching nearly all points in the customer lifecycle. Salesforce Service Cloud is an end-to-end customer support solution that includes a variety of ticketing, engagement, and knowledge management features.
It merits attention on this list because its knowledge base solution, which is part of its Service Cloud, comes at no additional cost. Also, because it is connected to the rest of the Service Cloud and CRM, it enables deploying the knowledge base where customers need it in a way that is targeted to them.
Consider Salesforce Service Cloud if:
You use Salesforce Service Cloud or the Salesforce CRM already
You can invest time and resources to set up more automation based on CRM data
8. HubSpot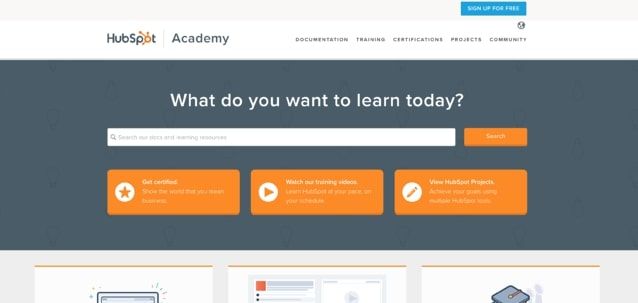 HubSpot is another full-service customer management solution that includes a CRM, marketing automation, a content management system, and a service center. HubSpot's feature set and pricing plan target growing mid-size and enterprise companies. It's not really conducive to startups or small businesses.
While the knowledge base offering is not its differentiator, it is included in several of the available bundles, including its CRM Suite. Similar to Salesforce and Zendesk, this is a good solution for those that are leveraging or plan to leverage the full-suite CRM solution. The connections that come from implementing the full solution allow for a more targeted experience for customers.
Consider HubSpot if:
You want a single solution for your CRM, marketing automation, and customer service needs
You are ready to invest resources into leveraging the data and connections across HubSpot services to create a targeted, connected experience for customers
Document360: Features, Pricing, & Limitations
Document360 is a popular online knowledge base platform for creating and managing FAQs, troubleshooting articles, user guides, and technical documentation.
Document360 Features
Documentation editor focused on collaboration

The document editor is a straightforward tool to create, edit, and publish static knowledge base articles similar to most other typical document editors. It also features several elements that facilitate multiple members of a team working on the project at the same time, such as version control, viewing the difference in iterations, article published state, and bulk edits.

Category manager

The category manager makes it possible to nest articles underneath certain categories in order to organize the knowledge base. This includes features that allow for reordering, hiding, and managing user-level access to the categories and articles within them.

Branding customization

Document360 provides several tools that allow for the look and feel of the knowledge base to feel more in line with your brand. These include top-level elements such as a dedicated landing page with custom CSS to match your brand style, uploading custom logos and favicons, and customizable themes, menus, and navigation to mirror your app.

Privacy and security

Document360 has several features to allow you to protect your intellectual property and ensure that none of your data is compromised or lost. These include role-based authentication and access, simple processes to back up, restore, import, and export your data, and IP restrictions and enterprise SSO to prevent unauthorized access.

Feedback and analytics

The analytics feature suite aims to provide you with a view of end-user engagement with the knowledge base articles. You can search the metrics that are being collected, slice them to get a better understanding of individual team and article performance, and view any feedback from end-users about the helpfulness of the articles.
Document360 Pricing
While Document360 is popular for its out-of-the-box self-service customer support solution, it has a reputation for complex and confusing pricing. There are several layers that are difficult to unpack, which also makes price comparisons to competitors feel like comparing apples to oranges.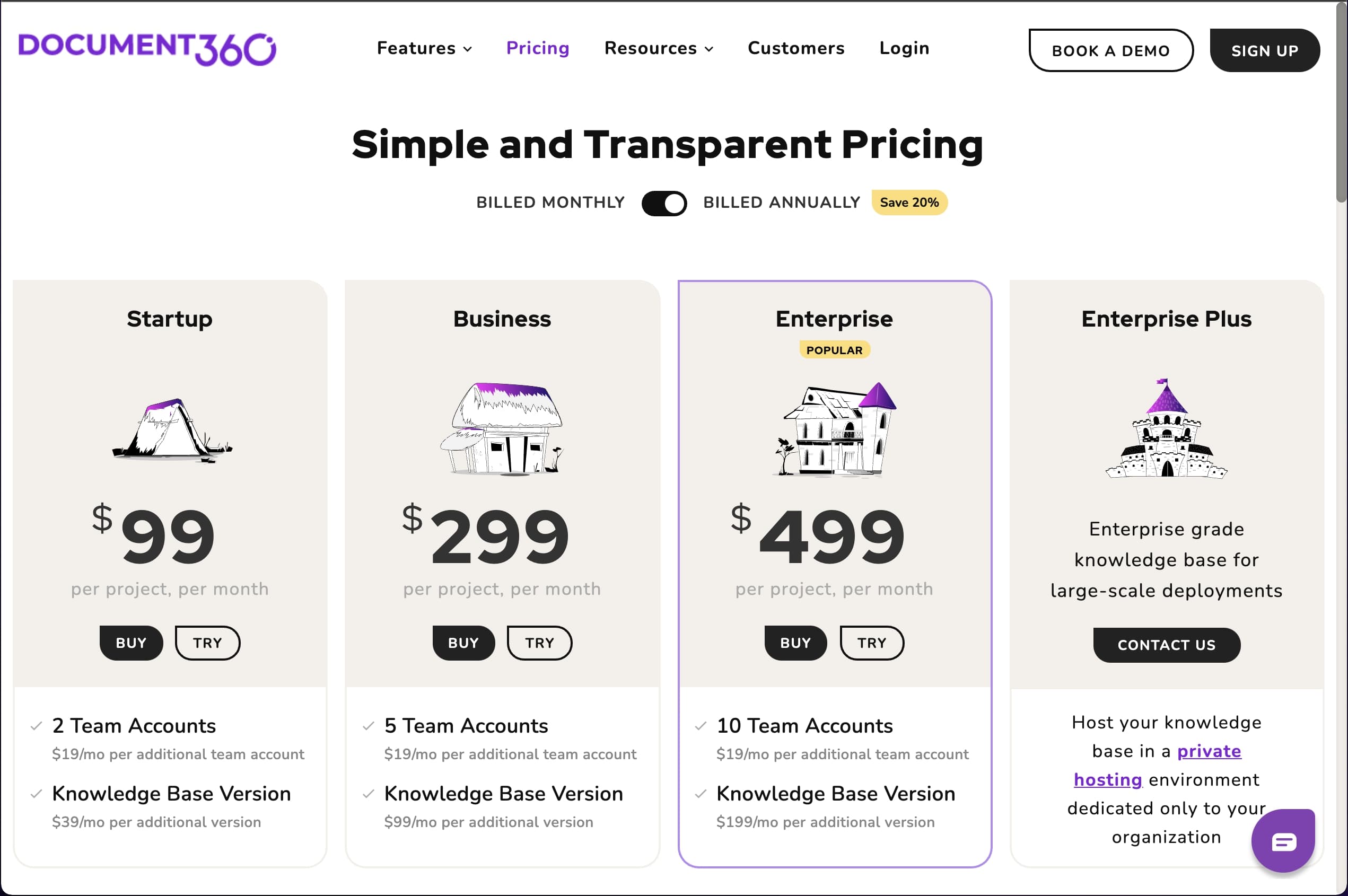 All of Document360's pricing tiers are per project, which they define as a "complete knowledge base". This means that if you plan to set up separate knowledge bases for customers and internal use, you will be paying individually for each project. The tiers within each project are defined primarily by the number of "team accounts" who are users assigned a contributing role to the project.
To make things even more complicated, within each project and within each tier, you have the option to purchase additional knowledge base "versions". A knowledge base version basically allows you to divide your knowledge base content by a specific use case. On their website, Document360 uses the example of having separate versions to provide documentation for Windows 10 users vs Windows Server 2020 users.
Document360 Limitations
Because you are searching for Document360 alternatives, you are likely already aware of some of its limitations. We will list the most glaring limitations, and then present the alternatives as potential solutions to overcome these limitations.
Text-heavy, non-interactive articles

The content editor focuses more on collaboration for the creators and less on building an interactive user experience for the end-users. The articles and guides focus mostly on text or static images, instead of building in step-by-step interactivity.

Triggering it where people need it

Another limitation of the Document360 feature set is making the knowledge base content available and easy to consume anywhere users may need to access it. Having an in-app widget isn't enough. Ensuring the content displayed in the widget is consumable in that format is a particular area where Document360 struggles.

Uninspiring out-of-the-box design

One of the consistent remarks about Document360's out-of-the-box solution is that it is rather plain from a design standpoint. They have made this choice deliberately in order to allow for more customization, but for companies that don't want to invest a ton of time into customizing a 3rd party tool, the resulting design is bland.
Related post: 6 HelpHero Alternatives for Fantastic Customer Onboarding
Ready to focus on self-service?
In 2019, Gartner reported that only 9% of customers were able to solve their issues completely self-service. Then 2020 happened. Companies that continue to only allow 9% of their users to self-service their way to issue resolution will become extinct.
There are many Document360 alternatives to choose from. But if you want to provide a fantastic self-service customer support experience through your knowledge base, Stonly is the best option. Partnering with Stonly to create your knowledge base, you can provide your customers with a clean and simple user experience enabled through step-by-step interactivity that they will love.
Want a Document360 alternative that your customers will love?
Stonly helps you build in-context knowledge bases that your customers will actually use.
Start a FREE Trial