Appcues is an adequate user onboarding tool but has several limitations. The steep learning curve and hefty price point put it out of reach of many resource-strapped teams. And its focus on product-led growth vs. customer guidance leaves much to be desired from the user perspective as well.
Because Appcues charge based on monthly active users, they're piggybacking off your growth and charging you for it — whether you achieve that growth with them or not.
At Stonly, we believe all teams should be able to empower their users to achieve their own version of success with their products. So if you're looking for an Appcues alternative, you've come to the right place.
In this piece, we'll walk you through:
What to look for in a user onboarding and adoption tool
Appcues' key features and limitations
Why Stonly is the best Appcues alternative
Let's go.
Looking for an Appcues alternative for better user onboarding and adoption?
Stonly enables you to build personalized product experiences within hours—no code required.
Try it FREE!
What should you look for in a product onboarding tool?
When choosing a product onboarding solution, there are some essential things to remember.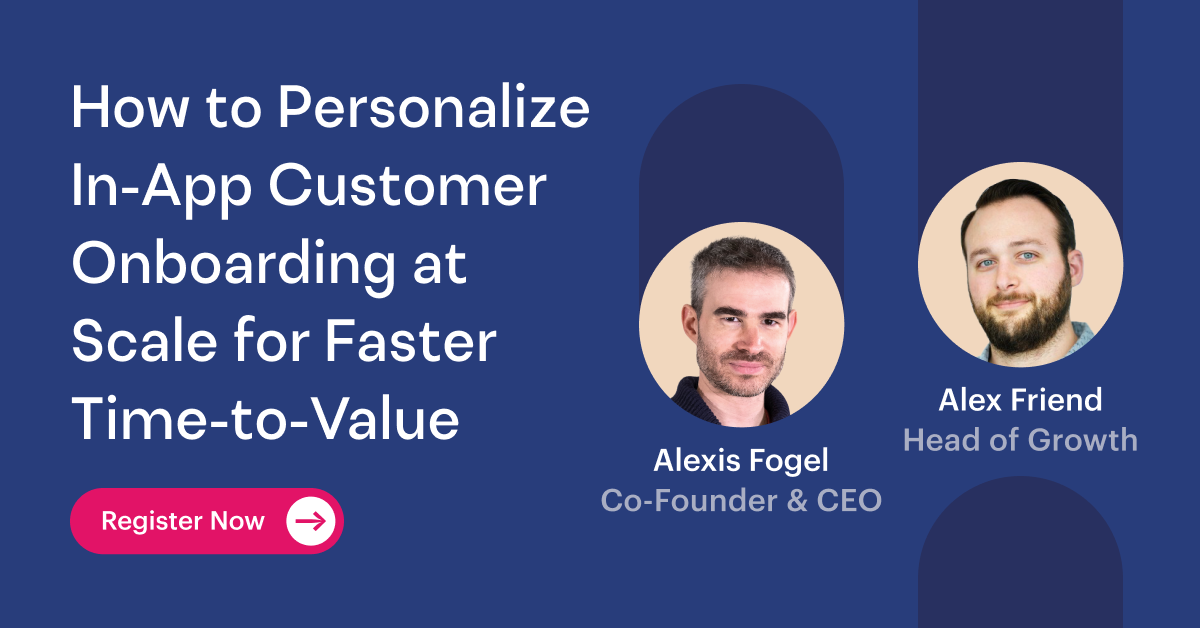 Personalization and flexibility
Your users have different needs, goals, and learning styles. Static help pages and one-size-fits-all B2B SaaS onboarding risk confusing non-technical users and frustrating the tech-savvy.  
These days, SaaS onboarding best practices require you to provide a personalized onboarding experience that caters to a range of customer needs, goals, and learning styles, with a range of written and audiovisual content.  
But since teams don't tend to have a lot of data on new users, anticipating what they need is a challenge.
Look for SaaS user onboarding software where you can build interactive, personalized product tours that allow users to choose their own journey. By giving them choices and leveraging data as they interact with your product, you'll create hyper-relevant experiences and understand where they're getting stuck.
Segmenting and empowering users to self-serve encourages feature adoption and accelerates time-to-value. And that helps convert trial sign-ups into activated users, prevent churn and increase revenue.
Clear adoption triggers
SaaS user adoption strategies live and die according to how easily new users can find their way around the product to achieve their goals.
Choose a customer onboarding platform that lets you place triggered interactive guides in your app, help center, website, and anywhere users interact with your brand. Ensure you can add in-product hotspots, banners, and tooltips at key places during the onboarding journey to introduce users to relevant features and support so they can get value immediately.
Direct user feedback
Understanding your users' pain points is key to improving the onboarding experience and helping them get value from your product as quickly and efficiently as possible.
Go with a user onboarding tool that lets you collect user feedback anywhere on your site or product. Place net promoter score (NPS) surveys on key pages and features and take action in real-time.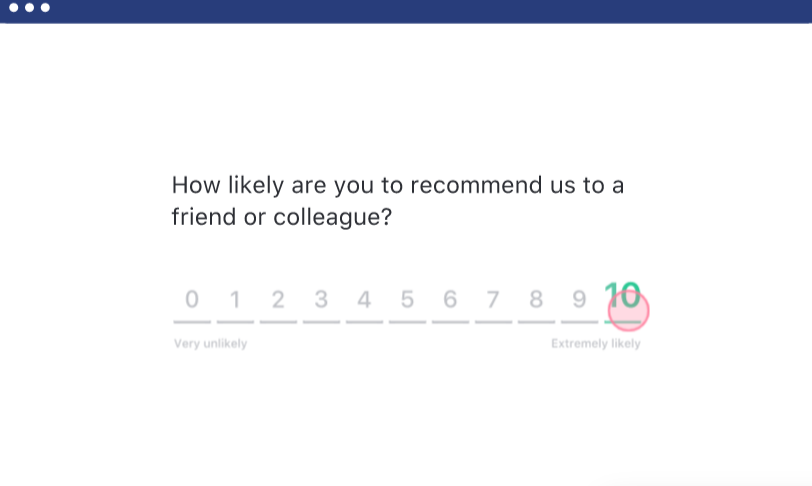 Ease of use for your team
To get the most out of your investment, choose a user onboarding tool that provides significant cost savings by reducing high-touch human onboarding and support tickets— which saves your teams, and your customers, time.
An easy-to-use user onboarding tool should:
Be 100% no-code, so you don't need to pay a developer
Allow all your employees to get up and running quickly
Make it easy to create and update content, including translating into other languages
Come with great support
Looking for an Appcues alternative for better user onboarding and adoption?
Stonly enables you to build personalized product experiences within hours—no code required.
Try it FREE!
How Does Appcues Stack Up?
Let's take a look at how Appcues scores on those requirements.
Appcues is a user onboarding platform that enables user onboarding, features adoption, product analytics, NPS and surveys, and in-app announcements.
They follow a product-led growth strategy and charge based on your number of monthly active users, while other tools (like Stonly) are more customer-focused.
Appcues features
Appcues features include:
Onboarding flows: pre-set content patterns and segmentation to create personalized product tours and in-app communication for new users.
Text and audiovisual walkthroughs and popups for contextual guidance and support to boost adoption.  
Segmented in-product surveys (including NPS) to gather qualitative feedback to determine product roadmaps and understand customer sentiment over time.
Personalized in-app announcements based on user data  
Onboarding checklists help guide users through your product, so they quickly discover key features, reach their 'aha' moment, and become active users.
Events Explorer makes it easy to understand usage by viewing, validating, and visualizing user interactions with product features.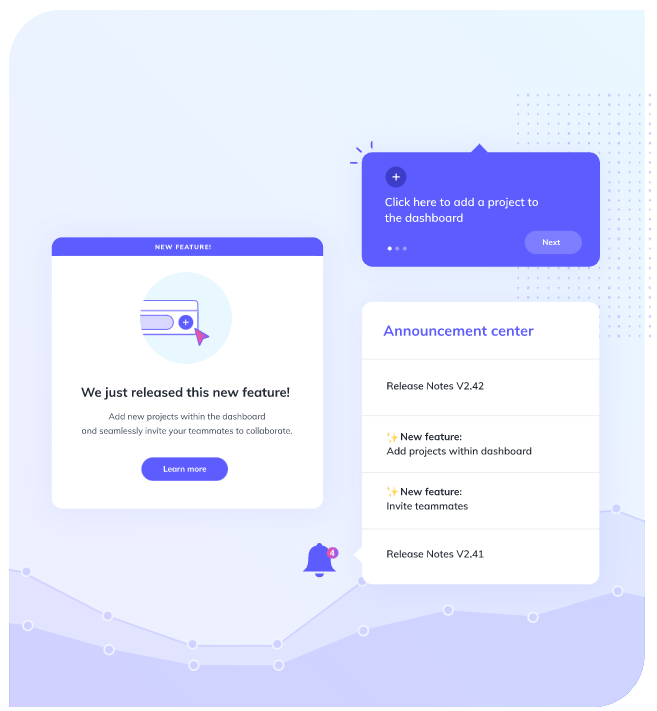 Of course, there are several other user guiding solutions on the market that offer these features, but Appcues' powerful product analytics set it apart from several of its competitors.
However, this impressive package does have some limitations.
Appcues limitations
While Appcues bills itself as no-code, it's not as intuitive and self-serve as you might expect. A common complaint among Appcues users is the lack of ad hoc customization options for flows. It can be challenging to make them run seamlessly without the help of a developer (especially with more sophisticated flows).  
Other drawbacks include:
The most affordable Appcues option—the Essentials plan—doesn't include checklists or event triggering, and user segments are limited to five, which isn't many.
Localization is only available on Enterprise plans, which makes creating onboarding materials in languages other than English expensive.
Some users comment that segmentation and personalization are limited, setting up checklists is complex, and NPS data needs to be downloaded to CSV for analysis.
Appcues setup and implementation are complex for non-technical users, so there's a learning curve, and non-technical users will need ongoing support to keep it going.
And finally, users in smaller companies feel they don't always get the customer support they need.
Plus, it comes at a price. You'll need to sign up for an Enterprise plan if you want to leverage all those cool features. See Appcues pricing here.
Best Appcues alternative for product onboarding: Stonly
In our humble opinion, Stonly is the best Appcues alternative for user onboarding, especially for fast-growing B2B SaaS companies that need to get great value from their product adoption platform.
Stonly outperforms Appcues when it comes to building pathways, SaaS onboarding checklists, and interactive walkthroughs, as well as adapting to users, troubleshooting, and more. Stonly's powerful, no-code messaging and adoption platform fully integrates inside your app, so users don't have to look for help and guidance. This immediately boosts adoption and increases the user's lifetime value.
Features include:
A fully-featured content editor
Powerful search functionality
Interactive, step-by-step guides
Adaptive content that adjusts to users' needs
The Stonly Widget lets you provide on-demand help on your website with no coding skills required
Boost features adoption with automatic launches, hotspots, and tooltips to drive users towards discovering underutilized features
In-app messages and announcements to improve new features adoption
Launch NPS surveys anywhere on your site, understand feedback, and take action in real-time to offer customized post-survey paths, and prompt users to take actions
Real-time insights allow you to segment users based on user data and intent to offer the perfect user experience every time
Brand customization tools
Comprehensive usage analytics
Versioning and rights management tools
Integrates with Zendesk, Freshdesk, Front, and Intercom, so you can push user response data to other systems for cross-organizational insights and follow up
Designed for internal and external use
It's also more customizable and interactive, and 100% intuitive, user-friendly, and no-code. So your whole team can quickly get up and running without support from a developer.
So it really does walk the walk when it comes to self-service.
Customer support is also unparalleled, whatever the size of your company.
Best of all, you can try all the features for free and build everything you need.
For a full breakdown of current Stonly pricing, take a look here.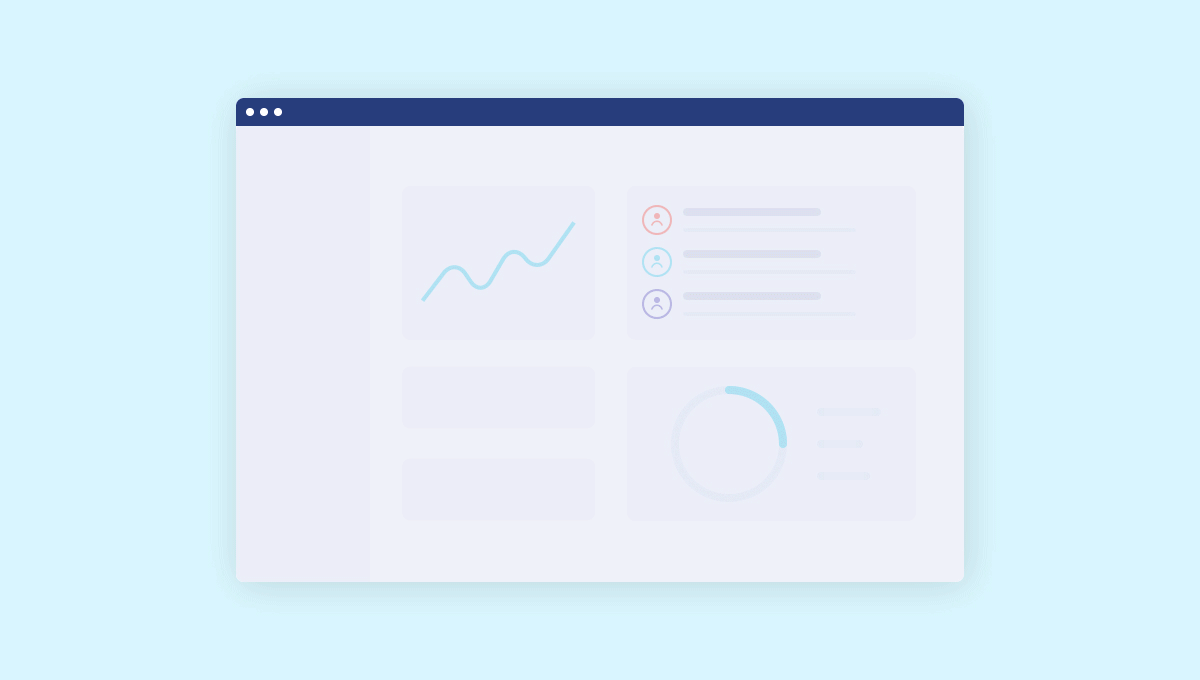 How to get started with Stonly
Getting started with Stonly is easy. Just sign up for an account and follow the user onboarding guide in our knowledge base to create effective onboarding processes like a pro.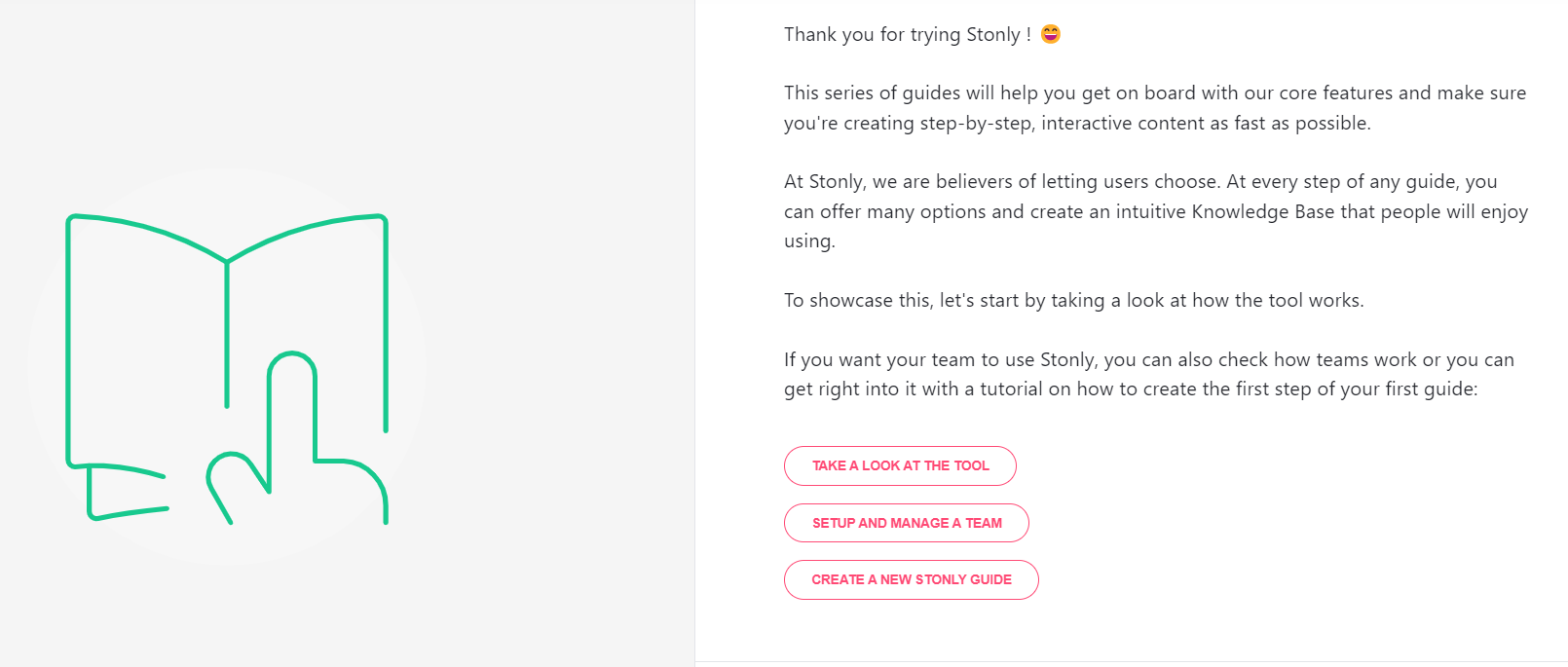 Get ready to find the best Appcues alternative for user onboarding
If you're looking for an intuitive, self-serve Appcues alternative for customer and employee onboarding, you can't go wrong with Stonly. It's easy to set up and use, so you can quickly get up and running to connect the dots of user behavior and understand how your customers are interacting with your product.
Looking for an Appcues alternative for better user onboarding and adoption?
Stonly enables you to build personalized product experiences within hours—no code required.
Try it FREE!
Frequently asked questions about the best Appcues alternative
What is Appcues & who is it for?
Appcues is a no-code in-app user onboarding platform. It allows you to create personalized user flows, product walkthroughs, and onboarding checklists, as well as promote product adoption with announcements, surveys, and NPS surveys to get user feedback.
Is Appcues worth it?
Appcues is worth it if you need detailed product analytics, you have technical staff who can support non-tech users with setup and maintenance, or you have the budget to invest in an Enterprise plan to unlock all of its features. Otherwise, Stonly is the best Appcues alternative as it allows you to do all the same things—and more— a much lower price point.