It can be hard scaling customer support to stay on top of a never-ending ticket queue. Getting too far behind can impact your customer AND employee satisfaction leading to attrition and turnover.
You could reshuffle some shifts and add more articles to your help center, but that will only get you so far.
You're better off finding ways to serve your customers at scale with empathy and efficiency.
The best way to scale your team is to offer guided self-serve support that enables customers to solve more of the issues they create tickets for. Here's how Stonly can help.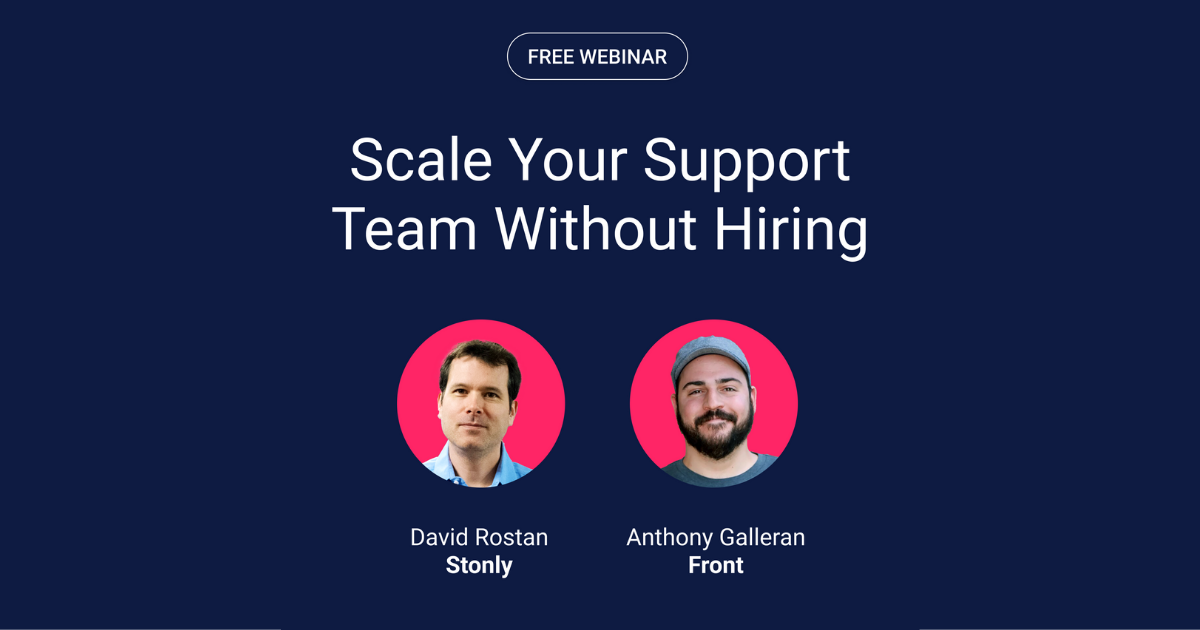 Scaling to Handle Customer Support Ticket Volume
When trying to scale customer support, you'll need to provide quality support to a growing customer base without a corresponding growth in costs.
There are multiple ways to try and scale your customer support. Most businesses respond to an increase in support ticket volume by focusing on some mix of the following three tactics.
1. Hiring More Agents
Increasing the size of your team feels like the obvious way to try scaling. If an agent can handle 100 tickets a day and you have 500 extra tickets, just hire five agents, right?
Hiring more agents can work, but it's also the most expensive way to scale your support team. Growing your team is necessary, but it takes a lot of time and involves a lot of costs: recruiting, salary and benefits, and training to name a few.
Recruiting for support can be confusing. You never know when it's the right time to hire. If you're growing fast, recruiting will seem like it never ends.
Hiring alone isn't a super attractive option.
2. Lowering Goals or Targets
While no one likes to talk about it, lowering your support team's goals is one way you can scale up support.
It's not the most strategic option, but it can be cost-effective in the short term. Say you'd need four more agents to achieve your goal of a four-hour response time. Could your current team achieve an eight-hour response time? If so, you've saved yourself a lot of time and money by moving the goal post.
The obvious downside of lowering goals is hurting your customer satisfaction. But it's worth noting an assumption here: reducing your targets might not negatively impact your customers.
Many support teams set goals arbitrarily. You might check benchmark data or ask peers from other companies. You might rely on your support manager's experience from other organizations. But does all of that actually apply to your customer base?
As you're looking to scale up your support, you should test these assumptions. To continue with the previous example, maybe your customers won't care if your response time is eight instead of four hours. If so, changing that goal might make a ton of sense.
If you proceed along this path, the best advice we can give is to tread cautiously. Look at the data you have collected. Consider the precedent you've set. If you decide to move forward, do so carefully and closely monitor the impact your changes have on things like customer satisfaction (CSAT) and customer lifetime value (LTV).
3. Empowering Customers to Self-Solve Key Issues
A self-service portal is a continuation of a product or service—like a website or an app—where people can find information, get answers, and troubleshoot issues. Self-service tools range from a chatbot on your home page to a dedicated help center.
If you don't already have self-serve support available for your customers, it's time to start. Why? Because 86% of customers expect it (according to a Microsoft report). They prefer trying to solve their own issues before contacting support via phone, video call, or live chat. Even if scaling your support isn't a challenge right now, self-service should be a foundational piece of your support strategy.
And even if you're already running a self-serve support program, there may be room for improvement. A 2022 Zendesk report discovered that 64% of customers under 40 believe customer service feels like an afterthought for most businesses they buy from.
Interested in finding out how Stonly's self-serve platform could help your customers achieve faster resolutions? Request a demo.
There are different ways to create self-service experiences. Let's look at the most popular ones.
Chatbots or Automation
A chatbot is a pretty common sight on many websites and apps. The theory is that they can help answer first-level questions automatically, freeing up your support agents to focus on more complex tickets. Or at least that's what they were designed to do.
In reality, chatbots feel like an intentional barrier for customers looking to get help. They may help reduce ticket volume but don't enable a great customer experience.
Knowledge Base or Help Center
A company's public knowledge base is the one-stop shop for customers to get info on your product or service. A good help center contains how-to guides, product overviews, and FAQs.
Having a place where customers can find the answer they need without contacting support is critical, but some help centers struggle with it. One common challenge is deciding what to include in your help center. How much is too much?
Take popular password manager Dashlane as an example. Their product works on many different platforms and for many different customer types, which led to their help center containing many articles that "looked like a 5-page manual." It was so intimidating that most people contacted support looking for help in using all the information—the exact opposite of what they wanted!
Chatbots and knowledge articles push the burden to customers without any empathy, and they fail to adapt to unique or complex situations. They're overwhelming, ineffective, and often infuriating.
Interactive Self-Serve Guides
Instead of hiding behind a chatbot or article, interactive self-service guides customers to the answers they need quickly and efficiently.
You can personalize them to your customer's use cases. They deliver clear step-by-step instructions, making them more effective at resolving issues without contacting support (and without creating frustrated customers).
It's how Dashlane reduced customer support interactions by 25%.
They turned the help articles for their highest volume issues into multi-language, step-by-step guides, then integrated them into Zendesk.
In the next section, we'll look at successful guided self-serve support experiences and how you can build one to help scale your customer support operations.
How to Scale Customer Support With a Guided Self-Serve Experience
An excellent self-service experience aims to quickly give people what they need to succeed in whatever they are doing. You're trying to make it easy for them to continue being successful customers of your business.
Here are five proven steps to scale your customer support using guided self-service support.
1. Help Customers Solve Their Issue With Interactive Guides
An interactive knowledge base replaces static, long articles with visual guides that help customers resolve issues more effectively. Since they are available right where customers need them—e.g., a password reset guide on your password reset page—you can get ahead by proactively serving them up at just the right moment.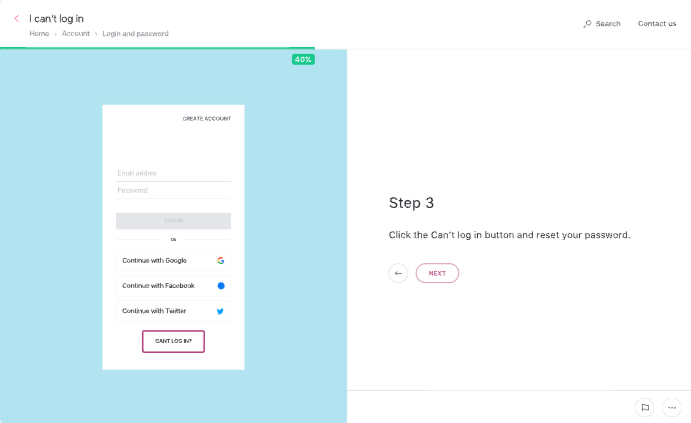 Interactive guides also come with a powerful search ability so that customers can find a solution in fewer clicks.
Their modular design means they are easy to update and always look fresh.
2. Guide Customers to Human Help Easily When Needed
You can't solve every problem with self-serve support. There are some questions or issues where human help is needed.  
Great self-serve support should recognize this fact, allowing people to contact support easily. Always offer your customers a way to reach your support team whenever needed.
30% of consumers say not being able to reach an actual human is the most frustrating part of a bad customer service experience, so make sure you're not creating that experience for your customers.
With a tool like Stonly, you can eliminate this friction and create an easy handoff to your support team whenever needed.
One way to do this is via a contact us form that can be enabled within your guides, as shown in the screenshot below.
After a customer submits the form, all of the information about the steps the customer has already taken will be available to the agent, so they don't have to repeat questions or actions. This saves the agent and customer time and frustration.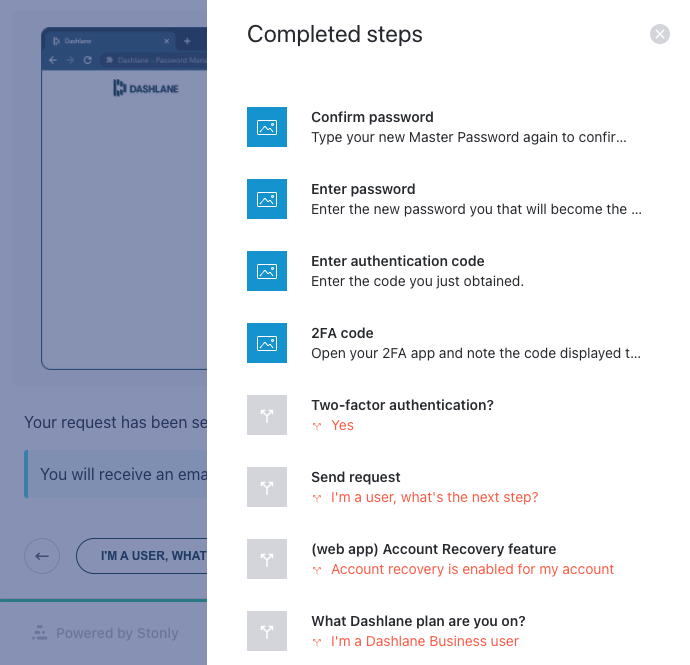 3. Provide Self-Serve Help Directly in Your App or Website
Most businesses keep their knowledge center and FAQs behind a specific section. But why would you hide your help center from people who need it?
Stonly lets you place your guides, entire knowledge base, and FAQs anywhere on your site so that users find the help they need without ever having to leave their page.
This makes life easier for your customer. The more you can reduce friction for your customers, the better.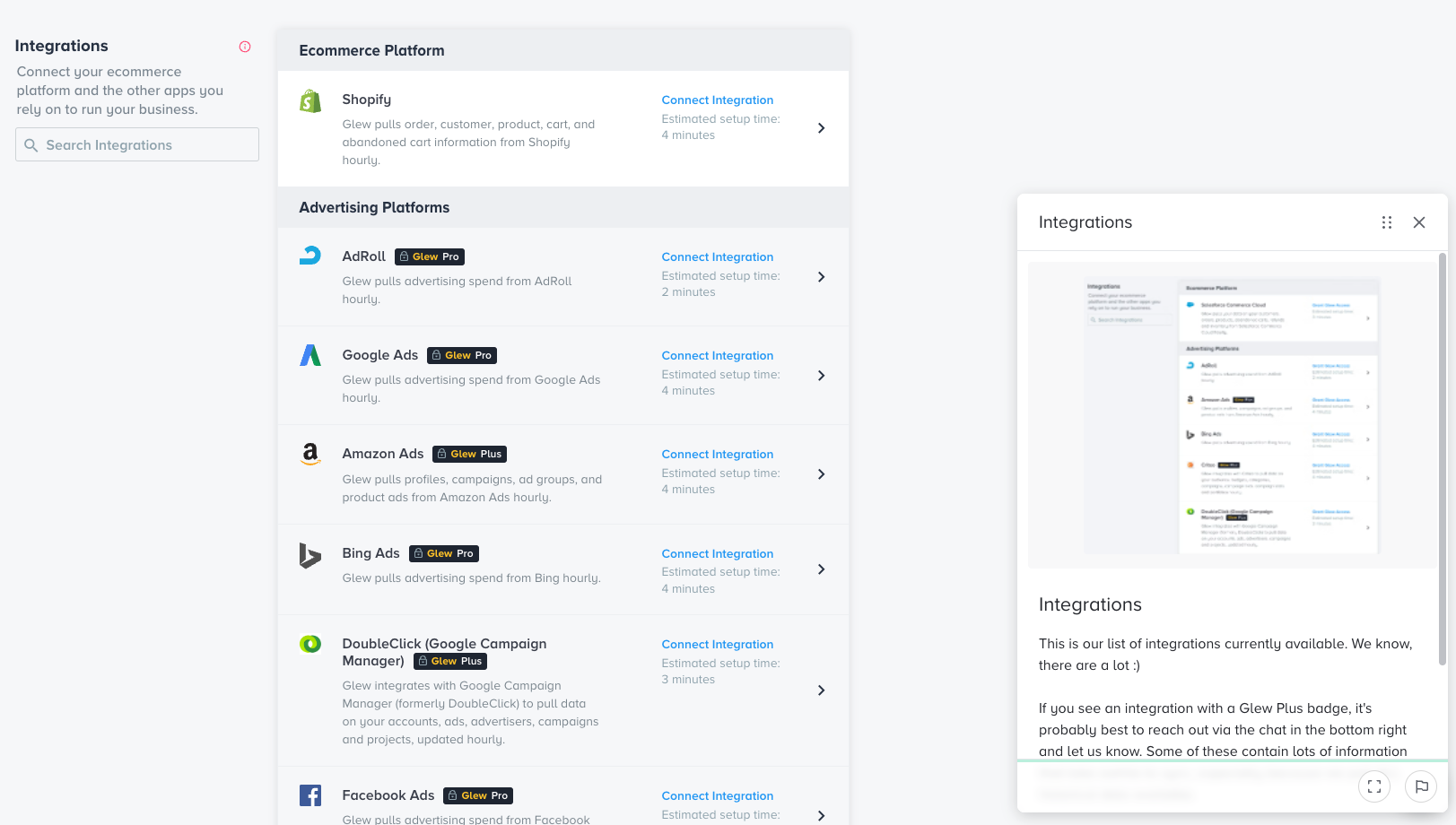 4. Personalize Responses Based on a Customer's Specific Needs
There's no such thing as an average customer. A recent McKinsey report pointed out that personalization drives performance and better customer outcomes, which are crucial to scaling companies.
How can you put personalization into practice? Start by recognizing that two customers can have the same issue but can require different solutions based on their circumstances.
Here are everyday situations to highlight this fact:
Mobile users need to follow different steps than desktop users
Paying customers need to follow different steps than free users
Admins need to follow different steps than team members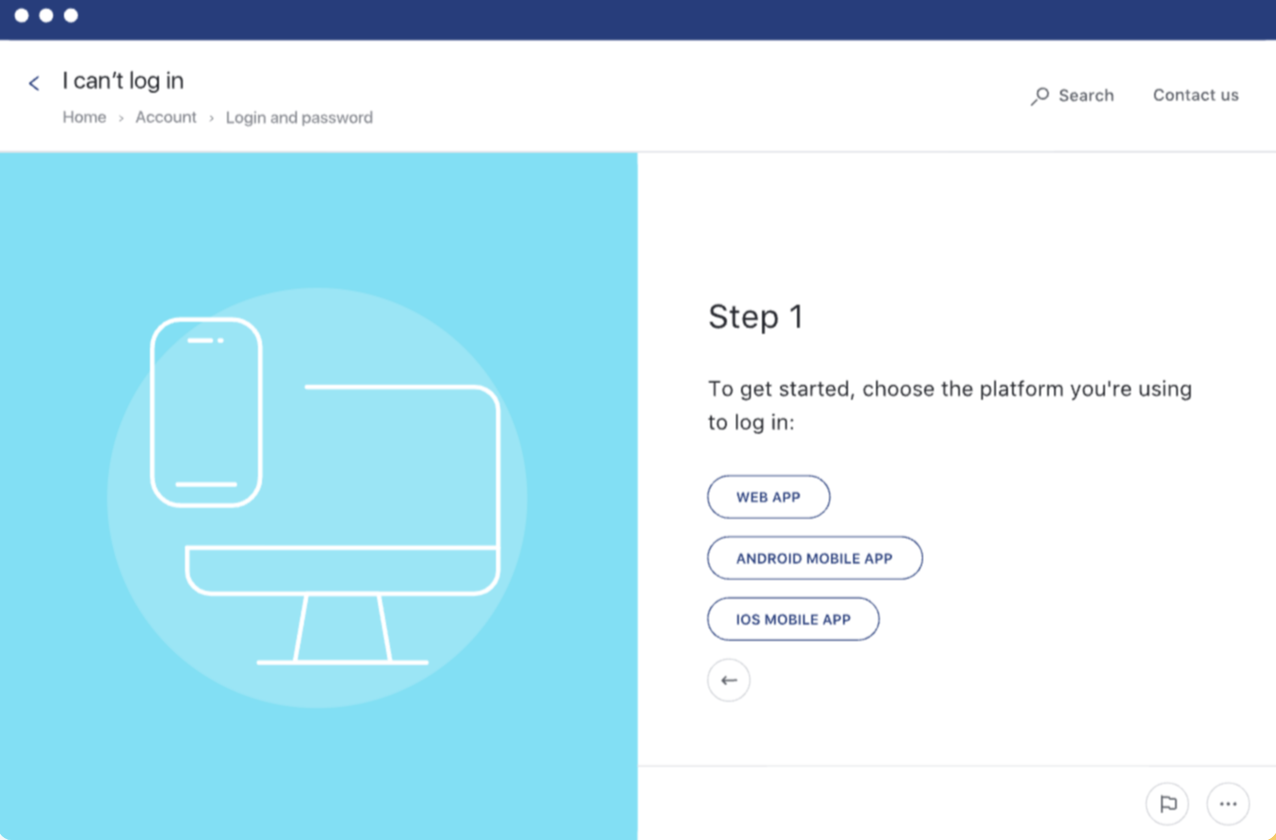 Let your customers make choices in your help content to get the exact information relevant to them and their situation.
Stonly makes this easy by including simple qualifying questions that will lead visitors down the right path for them.
You'll make the experience far more streamlined than a typical knowledge article, which usually contains info for all possible users. You help avoid information overload and quickly get your customer back on track to successfully using your product.
Request a complimentary self-serve consultation with one of Stonly's customer support experts.
The Best Strategy for Scaling Customer Support
Don't let the stress of higher ticket volumes stop you from implementing simple lower-cost strategies that work.
Instead of compromising on price or quality by hiring more agents or lowering targets, you can create a high-impact self-service support program that enables scaling.
Using interactive guides that prominently surface personalized content each customer needs is the best way to scale your customer support.
Doing so will enable you to deliver the kind of support your customers want, surpass your growth goals, and provide a customer experience your team is proud of.
Ready to start building guided self-serve support for your customers? Request a demo.