A successful relationship between product and support is like a good marriage. From good communication to shared empathy, when support effectively collaborates with product, it unlocks an extraordinary customer experience.
As a support leader, you aren't responsible for developing the roadmap. However, you can improve your product experience by bringing critical customer feedback to light.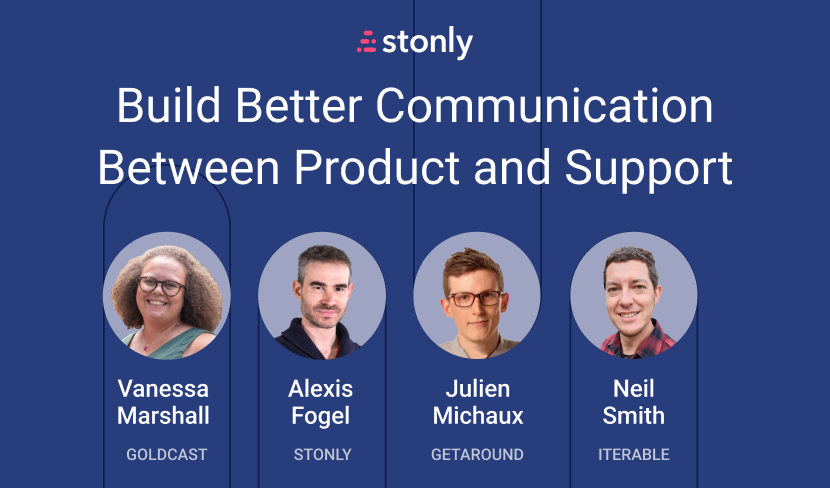 How can you improve your relationship with product? What should you avoid?
DO: Establish a clear delineation of roles and responsibilities
Your support team has your customers' trust. They're actively on the ground collecting feedback and resolving customer issues. They know what queries contribute to the highest ticket volumes. They often offer insight on updating external help articles and what features to focus on to best meet your customers' needs.
Given their relationship with customers, they're often tasked with activating upsell campaigns. From offering upgrades to introducing new features, your support team plays a critical role in ensuring your product is used.  
Your product team is responsible for ensuring you have customers in the first place. So, your product team creates the roadmap and leads product launches. They analyze data collected by the support team to justify product updates and prioritize tasks in the roadmap. They also conduct competitor research, identify market trends, and actively build out ideal customer profiles for your business to target.
They're very well-versed with the product and are responsible for creating first drafts of internal documents. They see opportunities where customers could upgrade and usually develop upsell strategies.
DON'T: Forget about relationship management
Set up regular meetings to share priorities, current challenges, and upcoming initiatives. This allows your team members to bring customer problems and needs to the forefront. Vanessa Marshall, director of customer support at Goldcast, finds these invaluable:
"Regular cadences work well to establish not only the comfort to pass along feedback, but to get everyone to know each other well. These meetings give us visibility into the roadmap and allow us to share critical customer feedback with the product team."
Create opportunities to collaborate in real-time. For example, dedicated Slack channels to discuss product-related questions and feedback as they come in from customer conversations.
Document key contacts within each team, so everyone knows who to contact on the product team for particular queries and vice versa. Neil Smith, Sr. Director of Support at Iterable, explained how he does this for his team:
"We have a very clear path of communication that explains how to communicate with product, depending on what it is that you need from the team. And it's just a simple document, to be honest, a flow chart, really. So as a result, when support feels they need something from product, we know exactly how to engage with them."
DO: Influence product improvements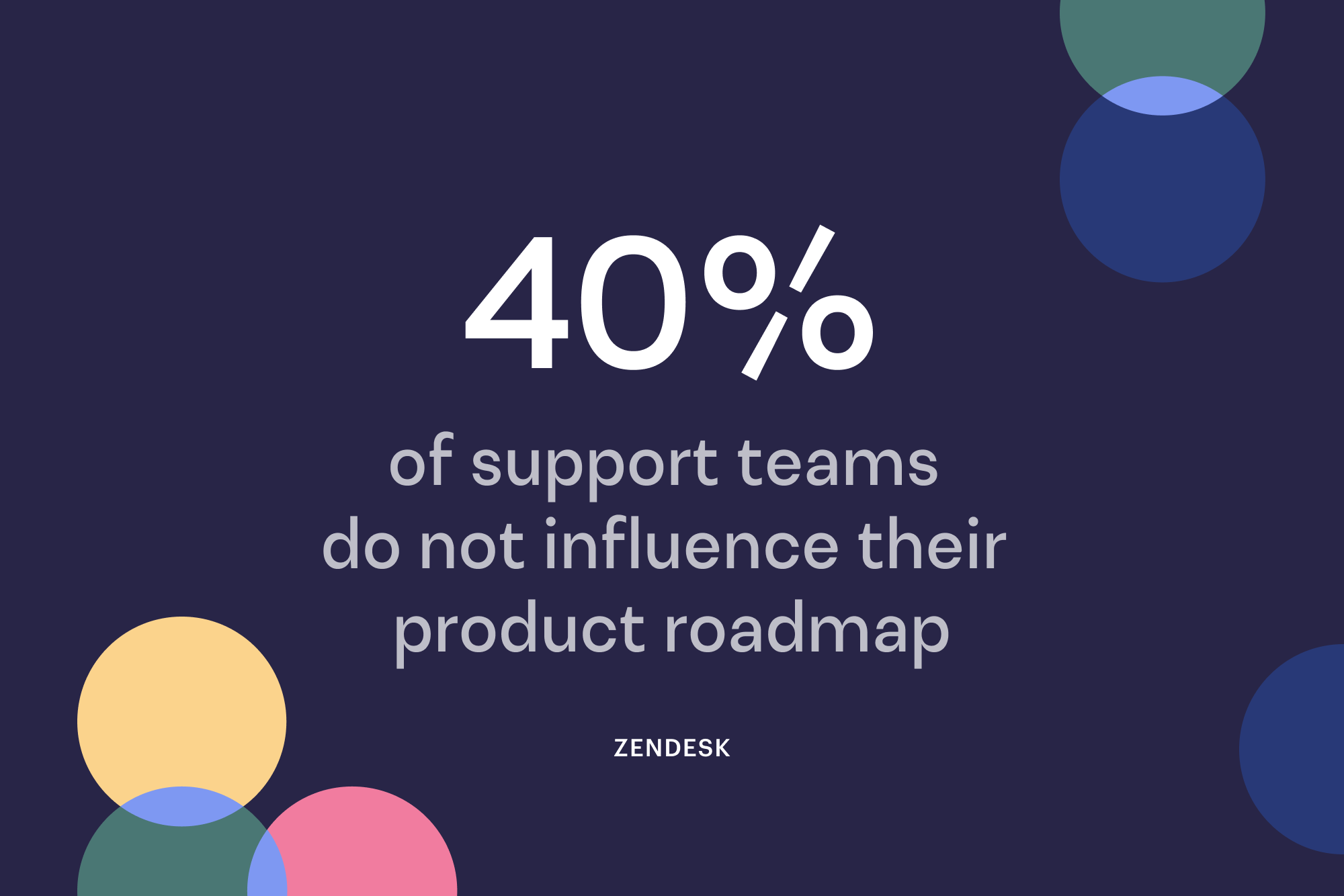 Your support agents should act as the voice of customer advisors for the product team. Yet, over 40% of support teams do not influence their product roadmap. When you limit communication between the two teams, your agents can't influence the product roadmap. As a result, customer feedback is lost.
Here are some ways you can encourage collaboration:
Allow product team members to shadow your support agents so they can watch real customer interactions. This will help your product team gain a deeper understanding of your customer's needs and the role support plays in customer experience.
Encourage team building between product and support by having your agents participate in offsites, hackathons, and other team-building activities. This helps both teams build trust, eliminate conflicts and improve collaboration.
Ensure your team is involved in roadmap discussions, creating product help articles, and developing customer onboarding processes. This ensures both teams feel involved in the customer journey.
DON'T: Forget to prioritize async processes
Your agents and product managers don't want to attend meetings if they don't need to. Instead, make it easier for them to collaborate asynchronously. When you look at your current async processes, consider enhancing the following areas:
Work with the product team to establish a feedback loop. Your agents should know how to share critical consumer complaints and feature requests with the product team.
Tag and categorize feedback to make it easier for you and your product team to focus on projects aligned with your business goals. You will need to work with the product team to develop relevant categories and tags for your business.
Replace progress meetings with a project management tool to track updates, deadlines, milestones, and barriers. Traditional styles of communication rely heavily on emails and face-to-face meetings. Unfortunately, these tools can push important information to the bottom of your inbox.  Instead, invest in tools like Teams and Slack to alleviate the need to book unnecessary meetings.
DO: Work together on product launches
When a new product launch or update is announced, your agents often deal with a surge of incoming customer queries.
Given that support drives customer relationships, your team must be involved in product launches from the get-go.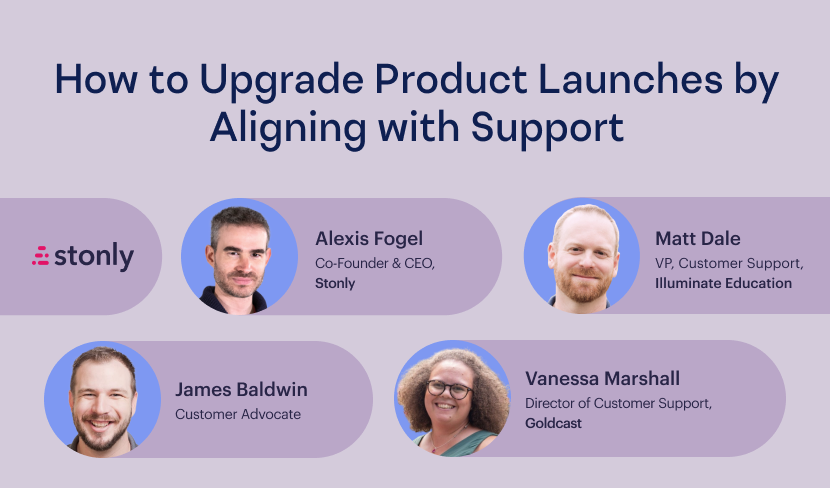 Here's how your support team can work with product to make launches even more successful:
Pre-planning for success: Ensure you ask the product team what you should anticipate during each launch. You need to understand just how much time and planning is required to get your team prepared. For example, James Baldwin, a customer advocate, shared:
"When I have conversations with product about things that are happening, things that are being built, things that are conceptualized, the first question I try to understand is this going to actually drive questions to support? And if so, how many? Because if we have to staff a new team or undergo complex training cycles, the amount of prep time we need is substantially different."

Establishing a feedback process: Ensure your agents can appropriately collect and share feedback with the product team. It will help your customers feel heard and bring critical issues and bugs to the surface faster. You may also want to get your support team to offer feedback before the launch by allowing them to be being beta testers.
Building effective internal documentation: Your agents should understand what's being launched and why. They should have access to updated documentation and workflows to answer customer queries consistently. Scripted agent guides and internal notes can help your team get comfortable with new features and workflows.
Creating help content on features: Whenever there's a feature update, customer queries around it are only natural. Prepare for incoming customer tickets around product launches by working with your product team to create help content. Make sure this content is prominently placed in your help center and highlighted with banners and tooltips throughout your website and in your app.
Eliminating customer surprises: You should communicate these new features to your customers. Your product team should lead this initiative and build campaigns to inform customers about the updates. You may also want to work with them to create customer onboarding experiences and product tours that enable your customers to try new features in real-time. Matt Dale, VP of customer support at Illuminate Education, agrees:
"No surprises are part of the communication that is important…when my team comes in, and there's a new feature…we know it's the same for our customers. If we can reduce surprises and provide that clarity in the communication, I think that helps with this smooth launch."
DON'T: Settle for a mediocre help center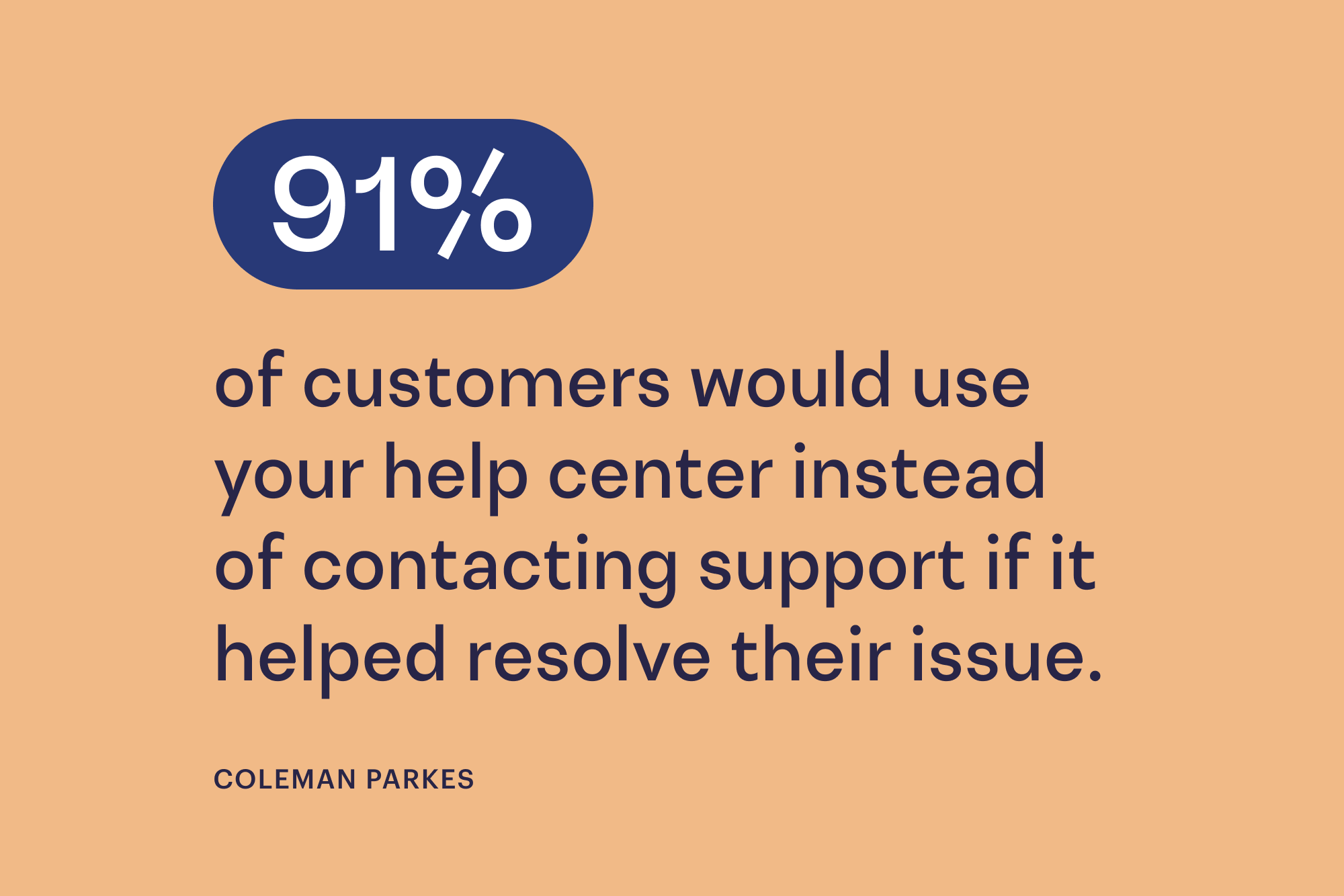 Having a help center isn't valuable if your customers don't use it. You shouldn't have to settle for mediocre help content and neither should your customers. Your product team's involvement in creating help content is crucial.
Level up existing help articles with a three-step framework that empowers your customers to repetitively self-solve.
1) Identify key issues and focus on them disproportionately. While traditional help centers focus on coverage, they do not adequately focus on the issues driving the highest ticket volume. Identify these issues and evaluate if they can be self-solved. If they can be self-solved, then you can start editing your content for ease and engagement.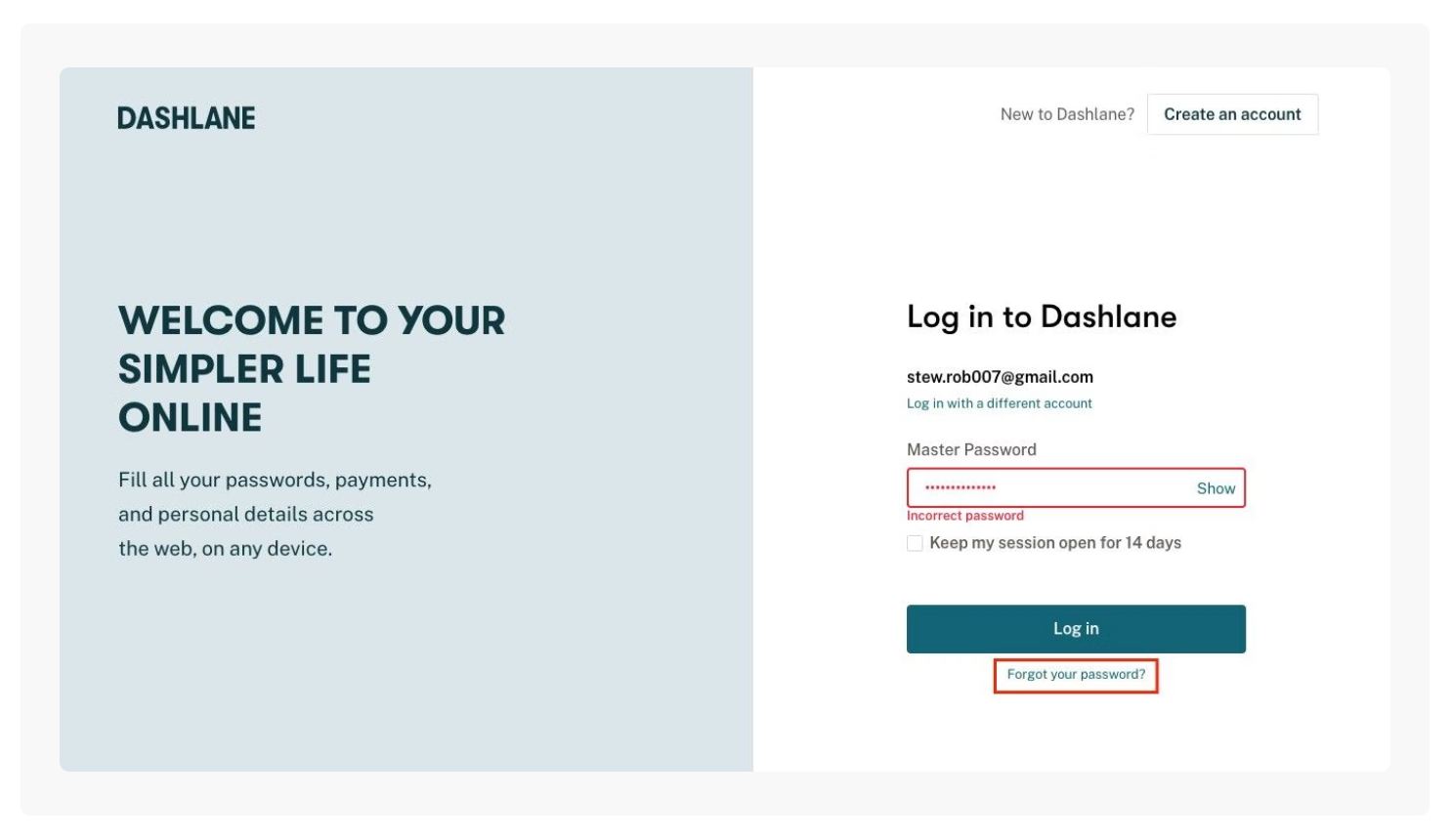 2) Build powerful guides for your key issues. Adaptive, step-by-step, and engaging guides allow your customers to break down complex information into manageable and easy-to-follow steps. Once you have guides, you can tailor customer experiences to meet each individual user where it matters.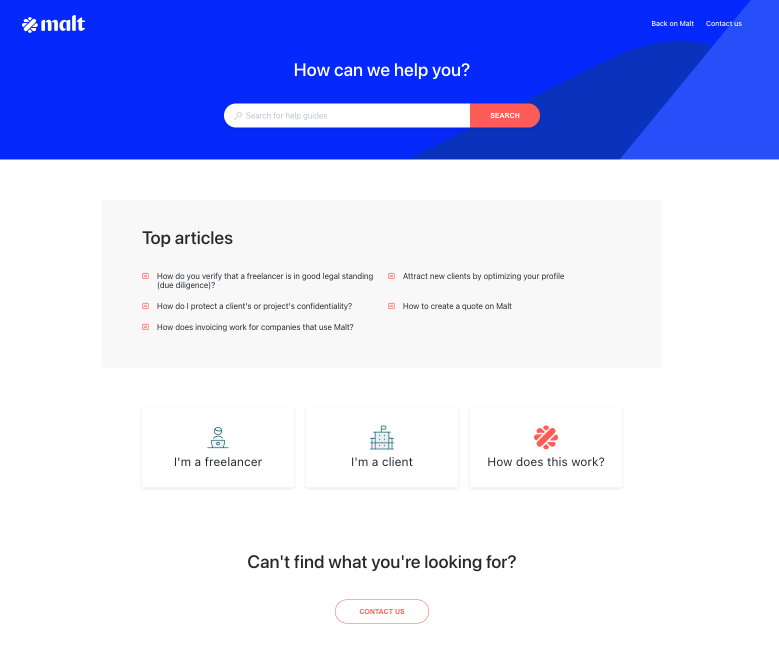 3) Put your help content where it matters. Your help content should meet your customer where they are. Whether that's on your website, in your app, or in your knowledge base, help shouldn't be hard to find. Customers are more likely to self-serve when they can find the answers they need.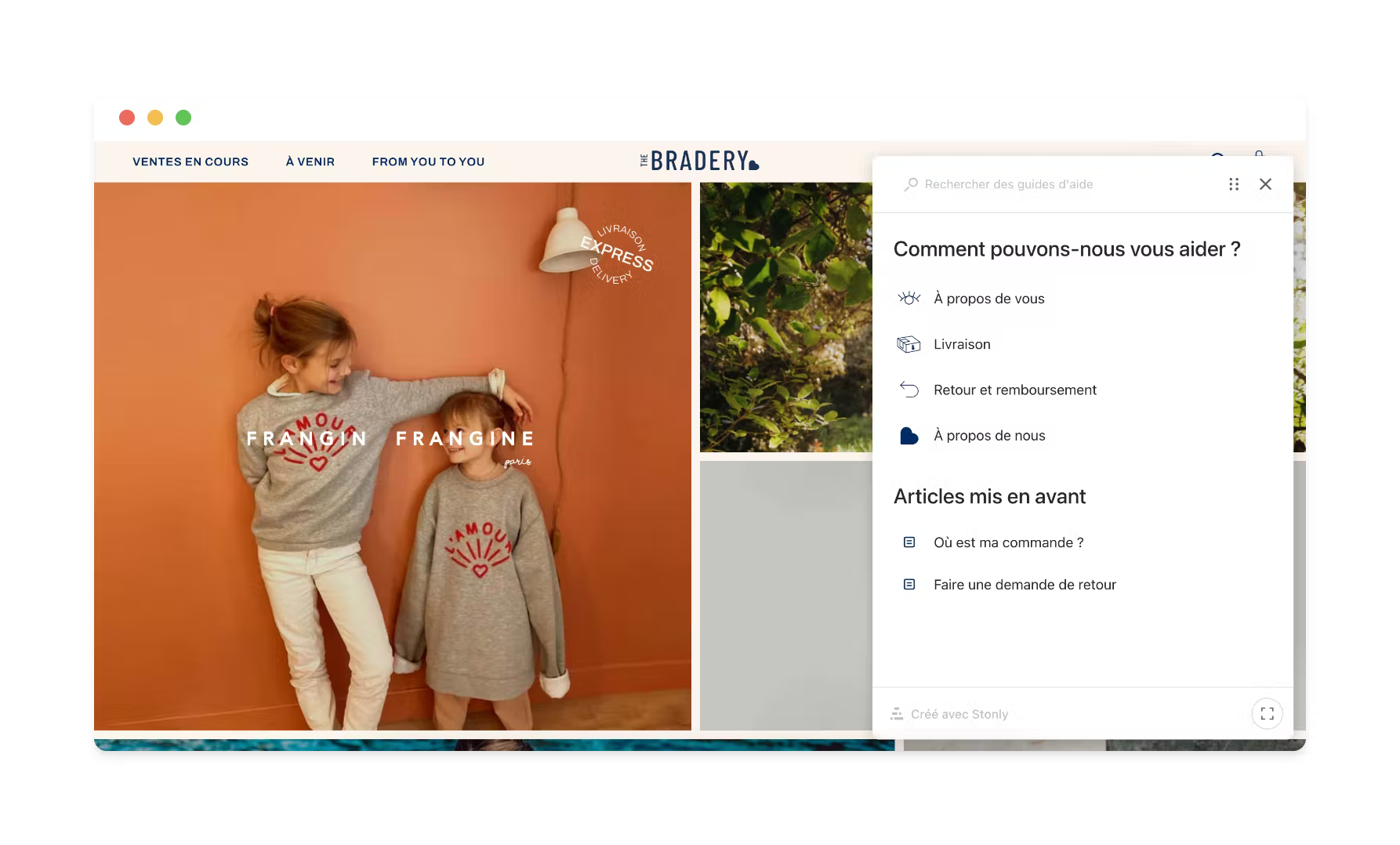 Let's walk through an example of how improving your help center for product-related queries can help you make a big impact fast. The Bradery is a global retail platform that facilitates the purchase of premium designer brands through flash sales. Their most common query is users wanting to return or exchange items. An issue that could easily be self-solved.
Stonly's custom guides helped customers start the returns/exchange process without needing to contact support. By using our platform for their top four issues, The Bradery reduced new tickets by 67%. Additionally, 99% of customers who interacted with Stonly self-serve guides from start to finish found a solution to their problem without creating a ticket.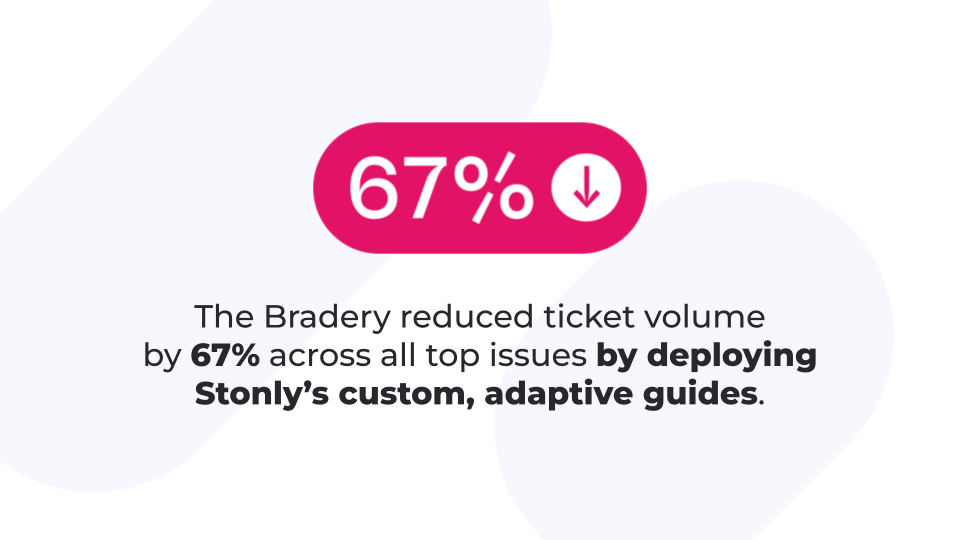 Your customer support is an extension of your product experience
Your product and support teams should be aligned on the same top-level goal: enhancing customer experience. Stonly can bridge the gap between your product managers and support agents. With our platform, you can guide your team and customers to the right resolution every time. You can even take your customer experience one step further. Product tours and NPS surveys can help your customers adopt new features faster.
Ready to level up your product experience by incorporating support exactly where and when customers need help? See how Stonly's interactive, step-by-step guidance can set you apart from the competition.