What are some ways to say you've managed a call center without actually saying you've managed a call center?
You've experienced high turnover rates of staff and are always onboarding new agents.
You're desperate to find ways to measure productivity and add value to customers beyond a grinding "butts in seats" mentality.
A 2% reduction in administration costs is cause for celebration.
Let's face it. If you've been involved in managing call center operations, you're very familiar with the difficulty of staying competitive in an industry of low margins and high agent attrition.
What you may not know is how implementing a knowledge base for call centers creates efficiencies that can increase margins and help curb agent attrition. Whether you're operating an in-house call center, or are an outsourced provider for multiple companies, we'll help make your stressful job a little easier by getting started with an effective knowledge base.
What is a call center knowledge base?
A call center knowledge base, sometimes called a help center, is a repository of informative guides created to help customers navigate and resolve support issues. The goal is to provide organized, accessible, just-in-time support for your agents so customer issues can be resolved quickly and simply. The knowledge base also acts as a critical tool to help agents resolve concerns in a consistent and reliable way to ensure high customer satisfaction.  
The effective call center knowledge base includes:
Step-by-step guides to solve the most common customer issues
Tips and support for agents on how to work with customers on specific issues
A way to incorporate support guides for multiple clients into one platform (for external-facing call centers)
Onboarding and training materials for new and existing agents (read more about the benefits of an internal knowledge base)

Want a knowledge base for your call center? Stonly helps you build interactive, knowledge bases for your support reps to access information quickly. Request a demo today
Why does your call center need a knowledge base?
The value a call center provides its clients, whether internal or external, is quick support ticket resolution with fantastic customer service. This is difficult when dealing with one of the highest employee turnover rates of any industry.
According to the Quality Assurance and Training Connection (QATC), call centers have an average turnover of up to 45%, which is more than double the average of other prominent industries. It is vital for call centers to build a process so simple that even inexperienced agents can deliver a world-class customer experience.
But even if you're not concerned with high agent turnover, your agents still need to be able to resolve a wide variety of issues for a variety of customers—quickly and consistently.  
An organized call center knowledge base makes this possible by curating and cataloging well-written support guides that simply and effectively communicate the steps to solve issues. For outsourced providers, the need is even greater. Creating a single knowledge base that includes guides for all of the companies that you support saves agents a lot of time and headache by not having to keep track of and learn how to use multiple different systems.
Additionally, a call center knowledge base can dramatically increase a new agent's time to productivity by implementing key onboarding and training walkthroughs. By creating a few internally focused guides, you can get agents up to speed and offer high-quality support quickly.
Benefits of a knowledge base for call centers
While there are some general benefits of knowledge bases, there are several specific benefits that you'll enjoy by implementing a call center knowledge base.
1. It helps support agents find information quickly
The trick to quick support ticket resolution is enabling quick access to contextually relevant guides. A knowledge base includes features that afford hyper-quick navigation, such as homepage layouts with intuitive categories for browsing, an easy-to-use search bar, and internal linking to enable quick transitions.
2. Interactive guides enable step-by-step resolution for customers
Interactivity puts only the relevant information in front of both the customer and the agent, making the process of solving customer issues intuitive and simple without extra distractions. Tools like Stonly make it easy to infuse your knowledge base with this kind of interactivity. Support ticket resolution can be a high-stress endeavor, so anything that makes the process simpler is extremely helpful.
3. Help content can be placed directly on agents' ticketing windows
After identifying the most frequent support issues, guides to solving these issues can be conveniently surfaced directly to your agents, right where they need them.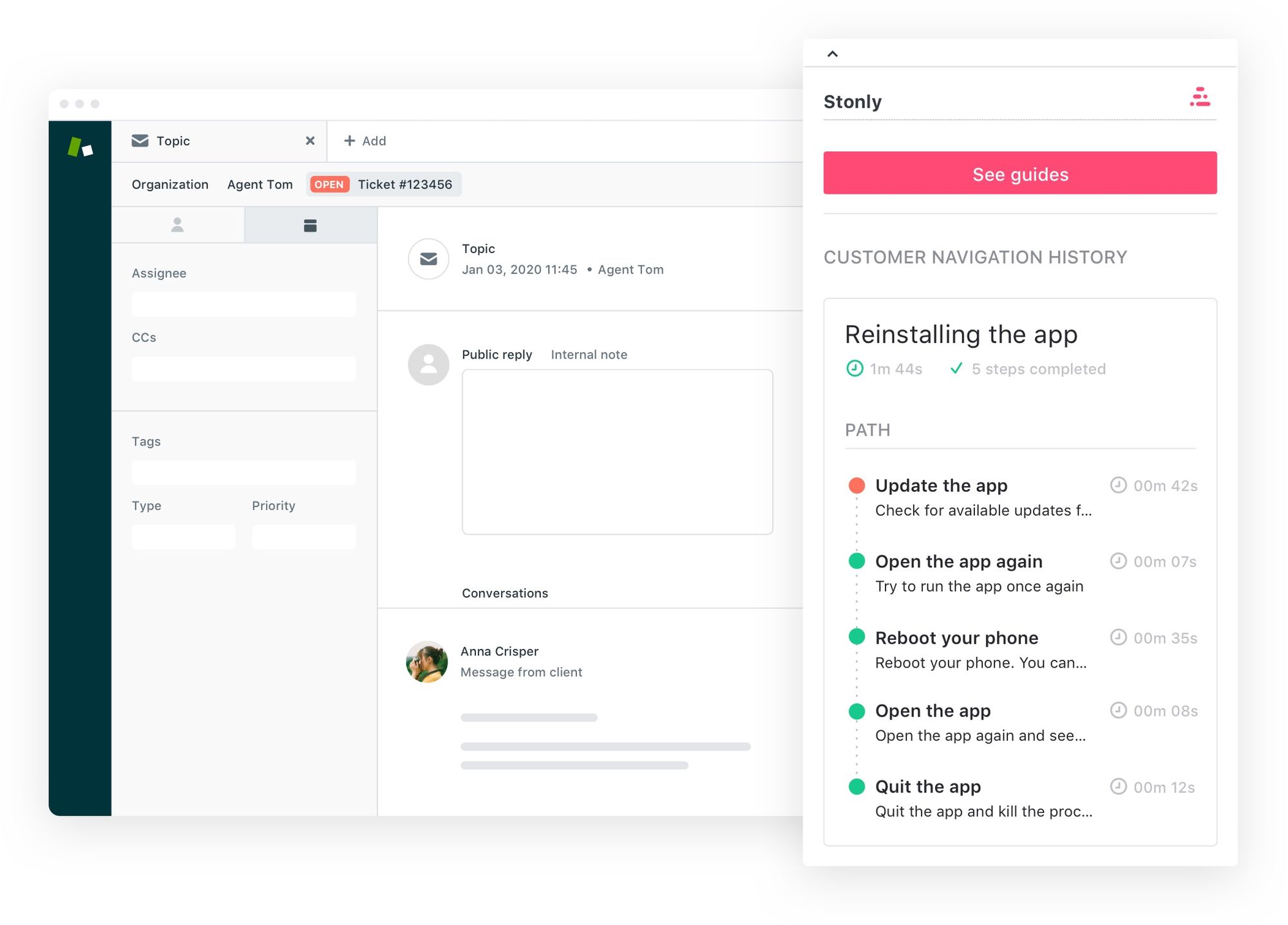 4. It fosters a consistent customer experience
Knowledge bases allow all agents, regardless of experience, to provide a consistently fantastic customer experience because they use it as their primary source for support. This also facilitates making updates or changes to the support process without risking hurting the overall customer experience.
5. It increases customer satisfaction and reduces support costs
Since agents can offer solutions faster, the time to resolution is reduced. This is a key component of high customer satisfaction and also reduces the overall operating cost by allowing fewer agents to support more customers.

Want a knowledge base for your call center? Stonly helps you build interactive knowledge bases for your support reps to access information quickly. Request a demo today.
How to build a knowledge base for call centers: 4 steps
While there is overlap in creating a knowledge base for any industry, below are the specific steps to guide you in building an effective call center knowledge base.
Step 1: Choose a knowledge base software
Creating a knowledge base can feel overwhelming. Choose a tool that has built-in functionality to help guide you in creating and organizing effective content. It should also have intuitive tools to help you prioritize and highlight frequently accessed content.
Other important features to look out for:
Interactive content works best for agents, who need to be able to easily follow along while working with customers
Ways to embed the content in the systems your agents will be using daily
Enhanced search options to make finding specific content fast
Metrics and analytics to see how agents are using the content
Step 2: Identify the most important customer issues
Start by focusing on the questions and support concerns that your customers encounter most often. Evaluate your support ticket system. Most support ticket systems come with tools to create reports that you can use. Read through the categories, including diving into a few of the specific support tickets to get a better understanding of the issues, and highlight the ones that customers could solve faster if they had the right information.
Next, invite your top agents to review the list and make suggestions from their experience working directly with customers. There are often golden nuggets that reporting tools will miss that can only be provided by your best front line people.
If you're operating an outsourced call center, consider reaching out to the companies you support for additional context. They may have access to data from a variety of sources such as user search data, feedback in their CRM from prospects and trials, or website funnel behavior.
This data may provide additional insights into the most helpful, pertinent areas to provide support for their customers.
Step 3: Start writing the knowledge base guides
The best way to write an effective knowledge base support guide is to first break down the support issue into high-level steps to resolution. Once you have a high-level list, begin writing the details needed for each step, one step at a time. This will help the guide feel more interactive and intuitive for both the agent and the end-user.
Keep in mind a few essential tips to making your content accessible for quick consumption:
Avoid big blocks of text
Include visuals. A picture is (usually) better than a thousand words
Use bullets, numbers, and lists
Don't be afraid of white space
Use bold, underline, and italics formatting to make the content quickly scannable
Include a prominent call to action to navigate to the next step
Review your text and reduce the word count by ⅓ to be simple and direct
After you've created the step-by-step guide, test it with some internal agents to make sure there is no vital information missing and the flow makes sense. Work through your outline in order, and consider publishing "beta" versions of your initial guides to collect and implement early feedback.
Step 4: Get your agents using your knowledge base
Anytime a support agent is working to resolve a customer support issue, that agent should have straightforward and direct access to the knowledge base. Evaluate your internal process and tooling to determine all the points where you should insert links to the knowledge base.
For example, consider having links to the top five most common support guides on the agents' desktop, ticketing-system home-page, and as the first thing that shows up in their internal chat window. Give agents 10 minutes at the beginning of their shift to read the knowledge base and become more familiar with it.
Step 5: Provide a means to improve and update the content
Treat the knowledge base as a living repository. One of its most helpful features is the ability to update it frequently.
As you implement the knowledge base, continually evaluate how each article is performing in terms of reducing ticket time-to-resolution. When you aren't seeing the improvement you expect, go back to the guide and see how you might iterate and improve it to produce the expected results. Provide a way for agents to report which guides are less effective in supporting customers.
Sections every call center knowledge base should have
In addition to a comprehensive set of customer support guides, here's a list of additional sections to include in your call center knowledge base:
Getting started — brief summary of the knowledge base and its contents
Frequently asked questions — questions and answers for using the knowledge base
Updates — new article summaries with links and other announcements
Protocols — guides for the internal processes for the call center
Agent onboarding — guides for getting new agents up to speed quickly
Software for creating a call center knowledge base
1. Stonly
Stonly is a powerful knowledge base software. With Stonly, you can easily build interactive guides that are proven to help agents solve customer issues more efficiently than if they only had static articles. Its focus on step-by-step interactivity dramatically increases customer time-to-resolution and reduces the number of unresolved or escalated tickets.
With Stonly, you can create rich content quickly and intuitively without needing any design or coding resources. Plus, you can easily place your knowledge base within all the systems and tools your agents use when working with customers, including directly into their ticketing windows. Out of the box, Stonly integrates with Zendesk, Freshdesk, Front, and Intercom.
Stonly's focus on step-by-step interactivity, powerful search and analytics tools, and robust placement features make it an ideal choice for call centers looking to decrease support costs and drive success.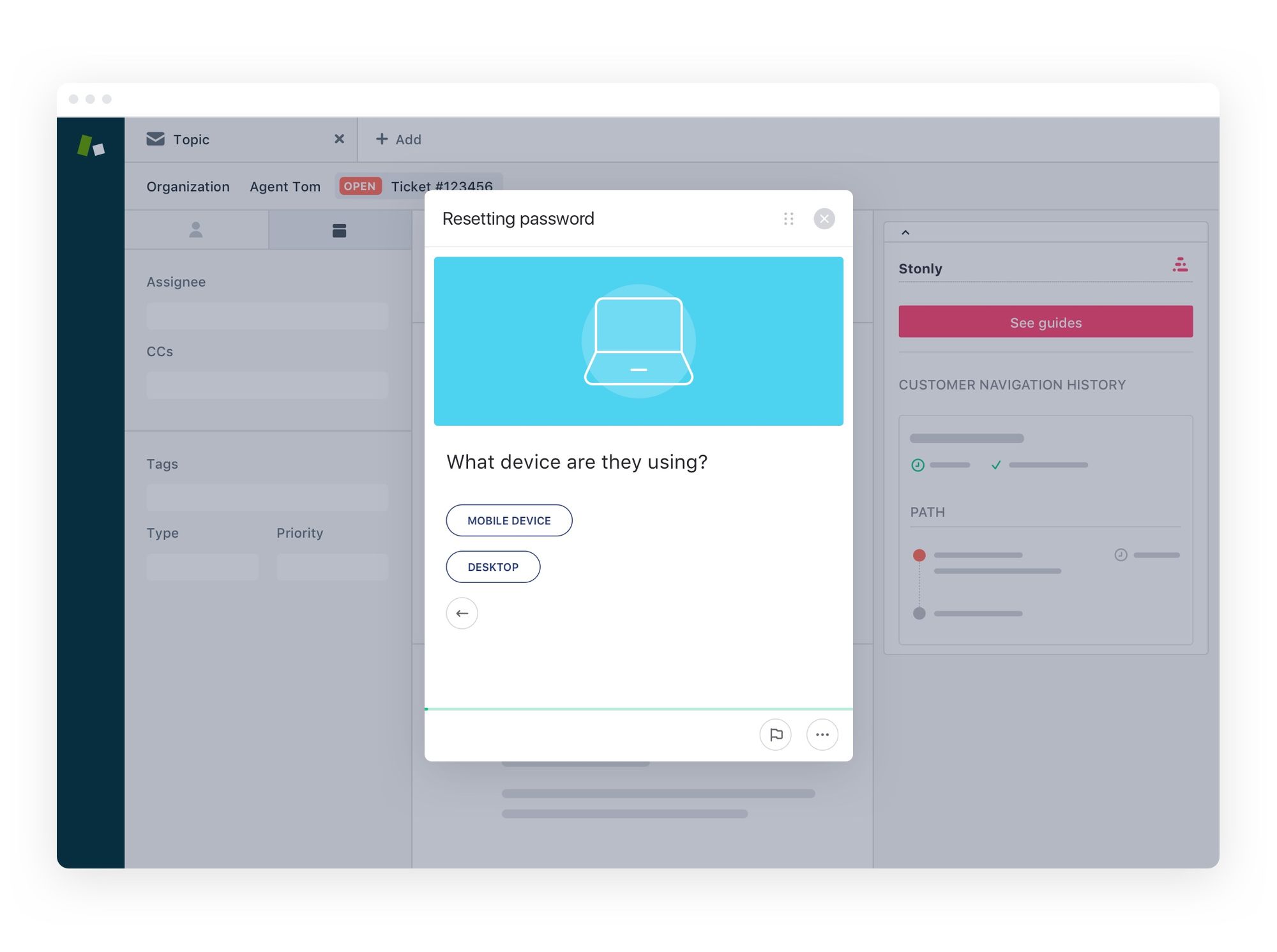 Want a knowledge base for your call center? Stonly helps you build interactive, knowledge bases for your support reps to access information quickly. Request a demo today.
2. Google Docs
Google Docs is a free online, collaborative word processing tool that is very easy to use, basically only requiring a Google account and a keyboard. You can quickly create simple, static text documents and make them available on Google Drive.
Google Docs uses a typical nested folder organization structure (i.e. folders inside of folders), which can become difficult to navigate unless you are proactive in keeping it structured.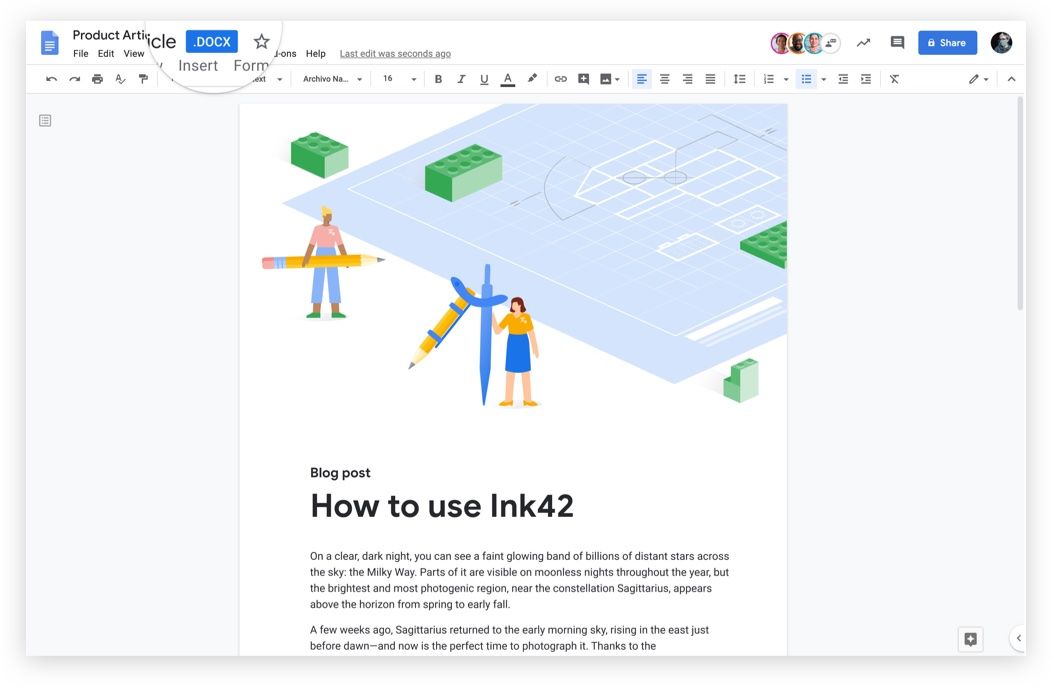 3. Notion
Notion is primarily a knowledge management software that prides itself in its customizability. You can use a subset of Notion's features to create a knowledge base of static pages and link them together to create a semi-organized structure. Creating content in Notion requires a bit of a learning curve at first but is relatively straightforward.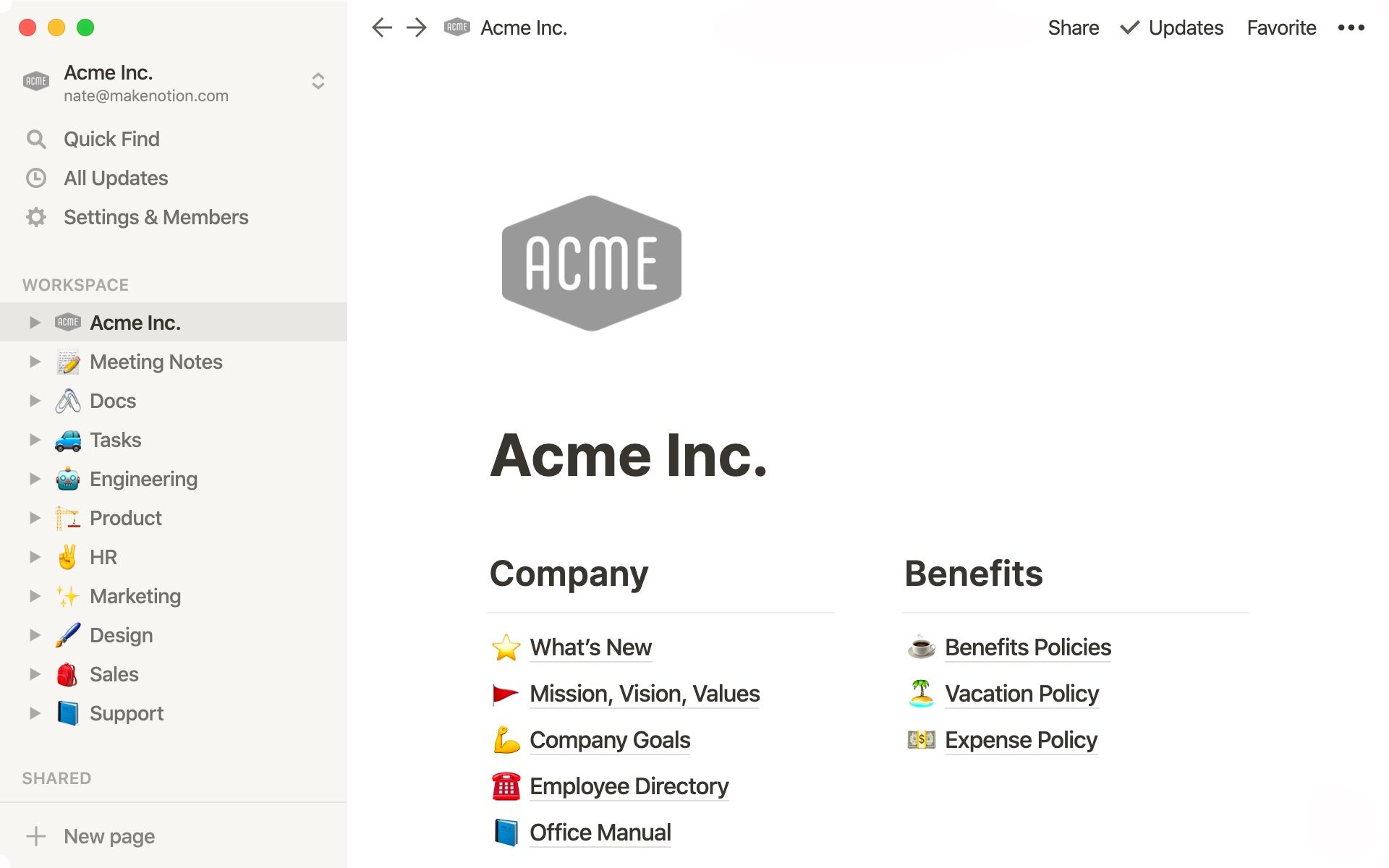 4. Bloomfire
Bloomfire is a knowledge engagement platform that specializes in creating a searchable repository for crowd-sourced company knowledge, customer insights, and customer support issues. Its knowledge base functionality uses enhanced search to help agents find and link articles to support tickets for a quick resolution.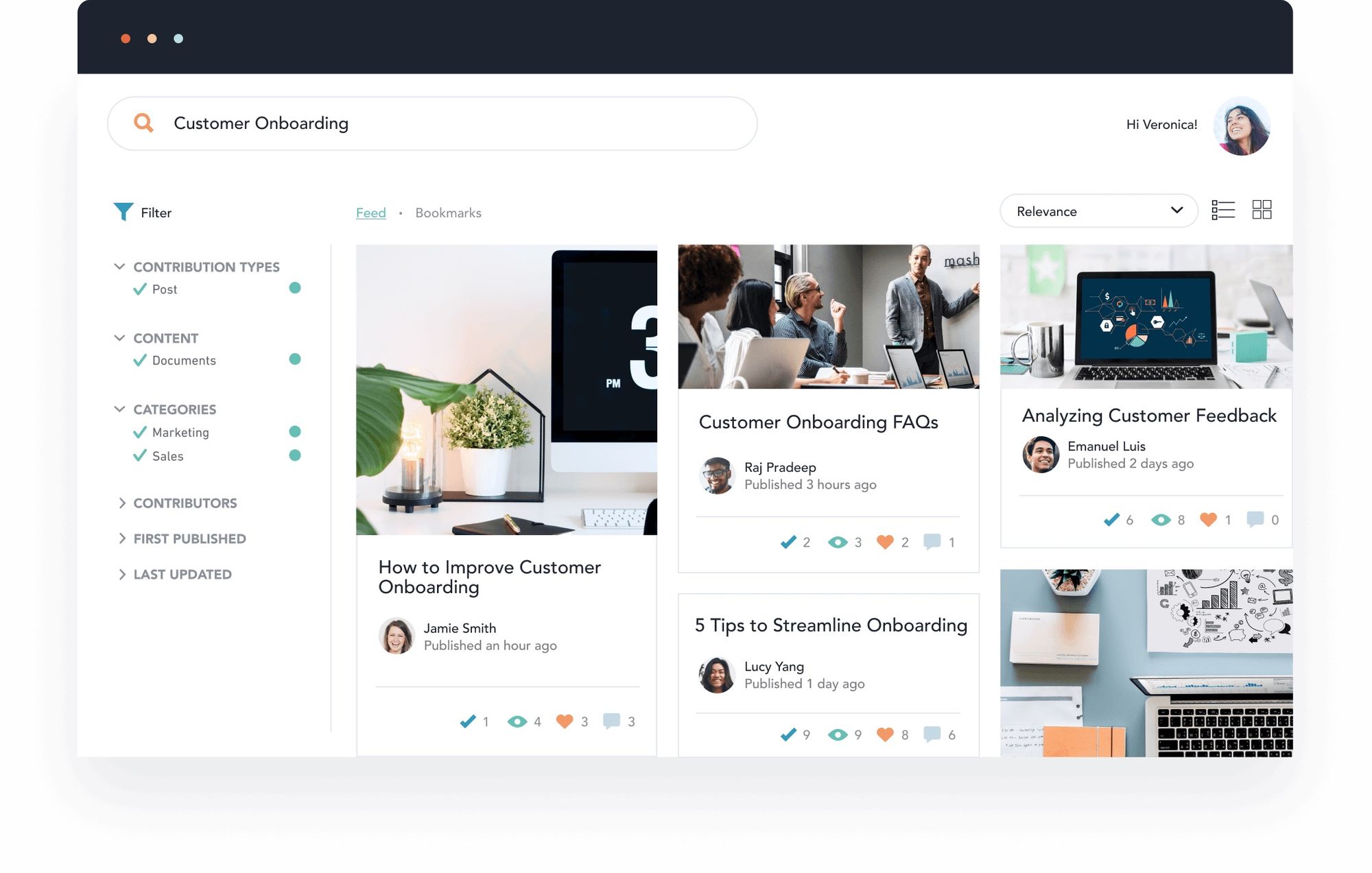 Are you ready to unlock the next level of efficiency?
Managing a call center is tough work. Dealing with pressure from leadership to improve efficiency, while constantly dealing with agent turnover can leave you feeling overwhelmed.
But creating a call center knowledge base doesn't have to be overwhelming. Stonly's intuitive content creation tools will help you get your knowledge base up and running much easier than any other tool. By creating interactive, step-by-step guides to resolve the most important customer issues, your support agents will help you look like a hero by delivering world-class customer support while reducing time to resolution.
Want a knowledge base for your call center? Stonly helps you build interactive, knowledge bases for your support reps to access information quickly. Request a demo today.