Knowledge management software lets you turn your company knowledge into a powerful resource. But knowledge management platforms come in all shapes and sizes. So picking the right one for your company can be a challenge.
At Stonly, we specialize in making knowledge management solutions that empower your teams and customers to learn, discover, share and access information. To help you choose the right knowledge management software for your organization, we've put together a guide that covers:
What to look for in a knowledge management software tool
How it benefits your teams, and business
The most common types of knowledge management software
Our top 10 recommendations for tools
Let's dive in.
Want to empower your teams & customers to find the answers they need?
Stonly's self-serve, interactive guides make it easy to create, share, and discover knowledge.
Try it free.
What to look for in a knowledge management software tool
Knowledge management software tools vary greatly in terms of features and functionality. Your main priority is to choose one that fits your use cases. After that, here's what we recommend you keep in mind when choosing:
The tool genuinely facilitates knowledge creation, content management, documentation, sharing, organization, and collaboration across your company. So, it overcomes the challenges of knowledge management by making it easy to document what your teams and internal experts know and make it accessible to everyone, anywhere, anytime.
It integrates well with your tech stack and processes, which helps minimize barriers to adoption
It supports multi-media and knowledge management best practices like catering to different learning styles. So, it lets you create text docs, video, audio, etc.
It's easy to customize resources across teams or let them choose their own learning path
It's easy to keep updated as knowledge changes and grows
It's scalable, searchable, and interactive
It provides detailed analytics and feedback on progress, so you can see what type of content works best for your teams and maximize accessibility and use of resources  
10 knowledge management software tools
We've chosen ten examples of knowledge management systems in the following categories:
Internal knowledge base software - Stonly
Document management tools - PrizmDoc Viewer, Concord
Customer support help center tools - Stonly
Team collaboration tools - Notion, Confluence
Learning management tools - Paylocity, SAP Litmos
CRM tools - Salesforce, HubSpot
Let's take a closer look at each one.
Internal knowledge base software
Internal knowledge base software tools facilitate sharing specific pieces of knowledge—like processes and procedures—with employees. This makes it easier to onboard and train them at scale and hit peak productivity sooner.
Stonly replaces static guides with interactive, no-code knowledge base articles. These let employees and customers choose personalized learning paths according to their needs. This makes for more dynamic training and onboarding and easy troubleshooting.
The Stonly extension also automatically launches guides directly into third-party software (for digital adoption) to provide step-by-step contextual training tailored to any user or department. And the simple editor interface makes it easy for anyone to teach, share information, and collaborate.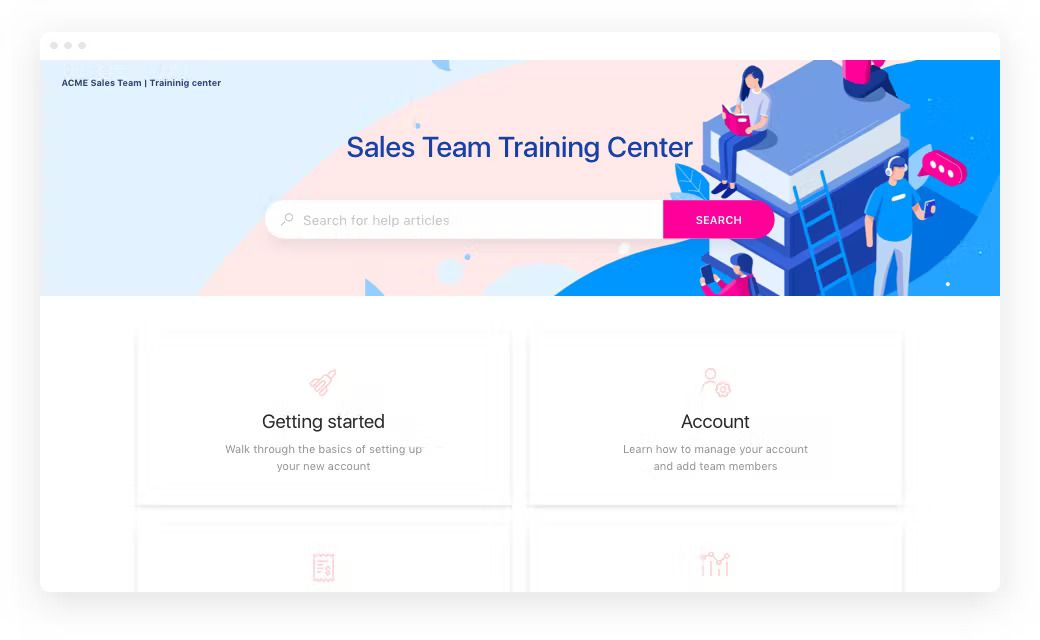 Letting people choose an adaptive learning path with Stonly's knowledge management software eliminates the frustrations of wading through unhelpful help center articles  
Key features
Easy-to-use content editor
Powerful search functionality
Interactive, step-by-step, multi-media guides
Adaptive content that adjusts to users' needs
Provide help anywhere on your website or digital product with in-app messaging and announcements
Brand customization tools
Comprehensive usage analytics
Versioning and rights management tools
Multiple languages
Why choose Stonly?
Stonly lets you engage your team with interactive training, digital adoption, and continuous learning for true knowledge management. Their no-code editor makes it easy to document workflows, build step-by-step process guides, provide continual, targeted coaching, and empower your teams to succeed.
How to get started Sign up free to create an account and try it out risk-free. You can use Stonly's customizable templates or build your own guides from scratch. Or you can book a demo to see how Stonly can work for your teams.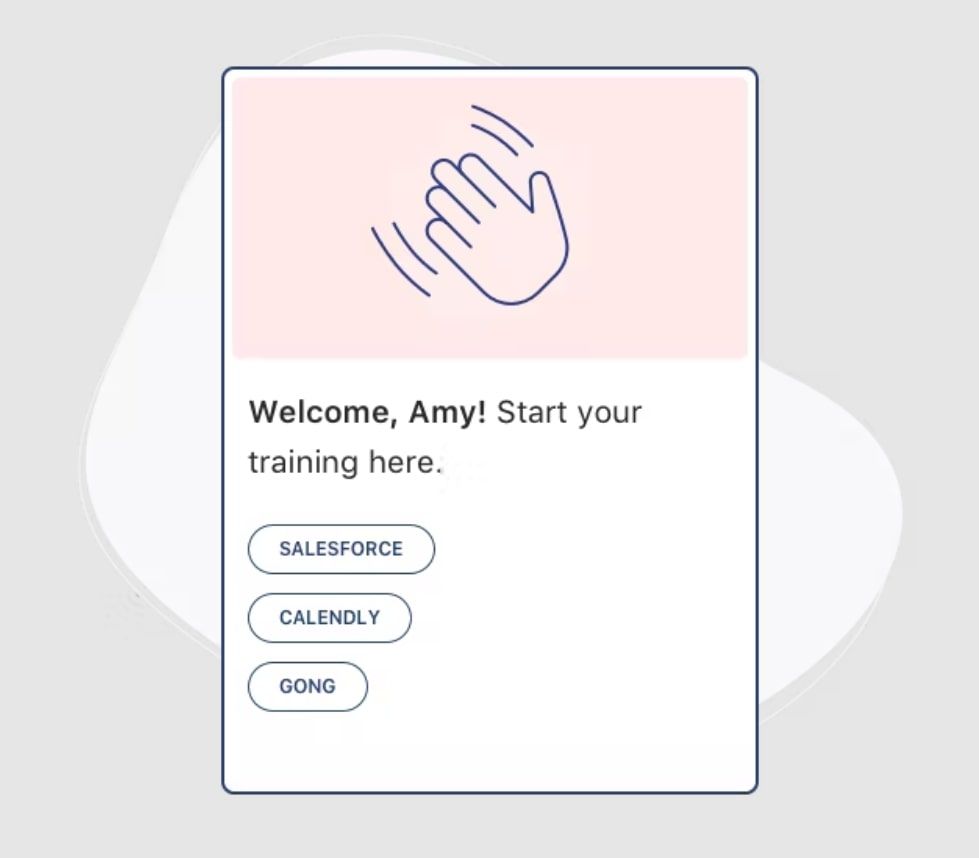 See our guide to software documentation for how to use Stonly as a tool for software documentation.
Document management systems
Document management systems (DMS) help companies organize, manage, and distribute content. For example, texts, images, records, surveys, product information, emails, web pages, and more. It's a handy way to track, edit, and collaborate on information-related projects while maintaining appropriate security levels.
PrizmDoc Viewer from Accusoft lets you integrate document processing, conversion, viewing, and workflow automation within your existing applications, with no plugins. This helps overcome common barriers to access and productivity—like unsupported file types or being blocked from viewing even when permission has been granted.
PrizmDoc Viewer's collaboration tools also make it easier to view, search, annotate, comment, and collaborate on a range of documents.
Key features
View, annotate, convert, and redact any document. PrizmDoc Viewer supports 100+ file formats including Microsoft Office, PDF, web, email, text, image, etc.
Collaboration tools
Convert image-based documents into searchable PDFs
E-signature process
Versioning
Multi-level data protection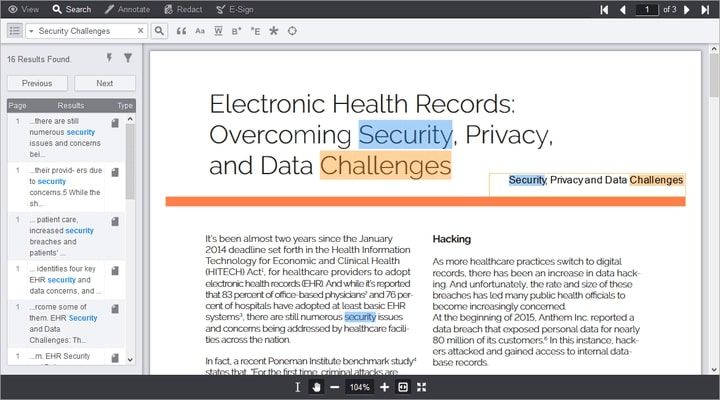 Concord is a one-stop shop to draft, negotiate, sign, and collaborate on multi-format contracts with customers and colleagues. It's designed to cut out the back-and-forth, and improve speed and compliance by automating processes and routing documents to the right person at the right time.
Key features
Approval workflows
Customizable, automated contract templates
Real-time editing and collaboration
Library of pre-approved clauses for easy insertion
Secure storage and data protection
Data analytics to access contract insights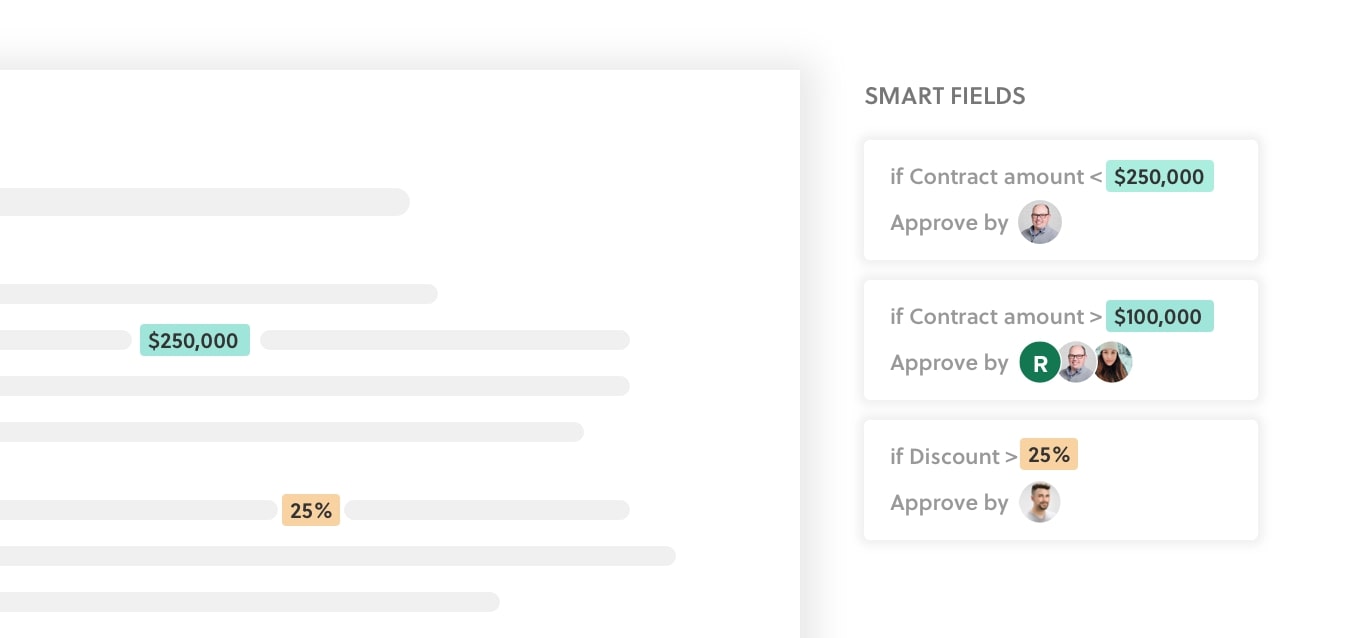 Customer support help center tools
Help center tools let you consolidate customer-facing information and repurpose internal knowledge as FAQs, guides, and product walkthroughs. This lets customers access self-service knowledge and find answers. They're a valuable tool for reducing support tickets and costs and boosting adoption and customer satisfaction.
Stonly replaces vague or overwhelming one-size-fits-all help center articles with searchable, interactive guides. These deliver exactly what each customer needs, anywhere on your site or digital product, at scale.
Empowering customers to self-serve like this cuts down on support tickets and lets help desk agents provide in-context support, troubleshoot, and choose the right response fast when customers need to get in touch.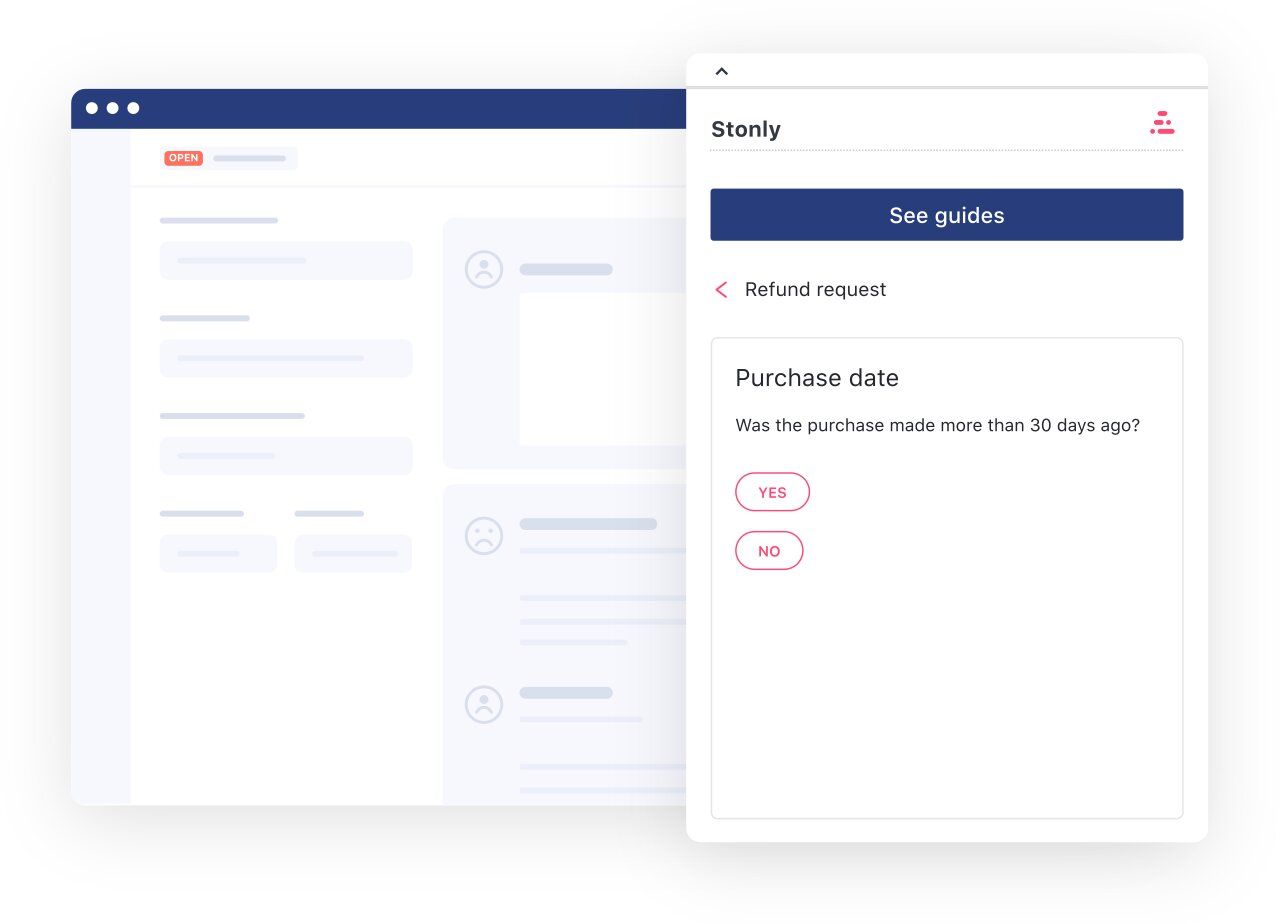 Key features
Powerful search functionality
Interactive, step-by-step guides and product walkthroughs available on your website, landing page, app, help center, knowledge base, chat, or by email and search
In-context help when and where
Adaptive content that adjusts to users needs
Real-time sync of customer insights to support tickets and your customer relationship management (CRM) platform to better understand the user journey
Rich ticket data and qualification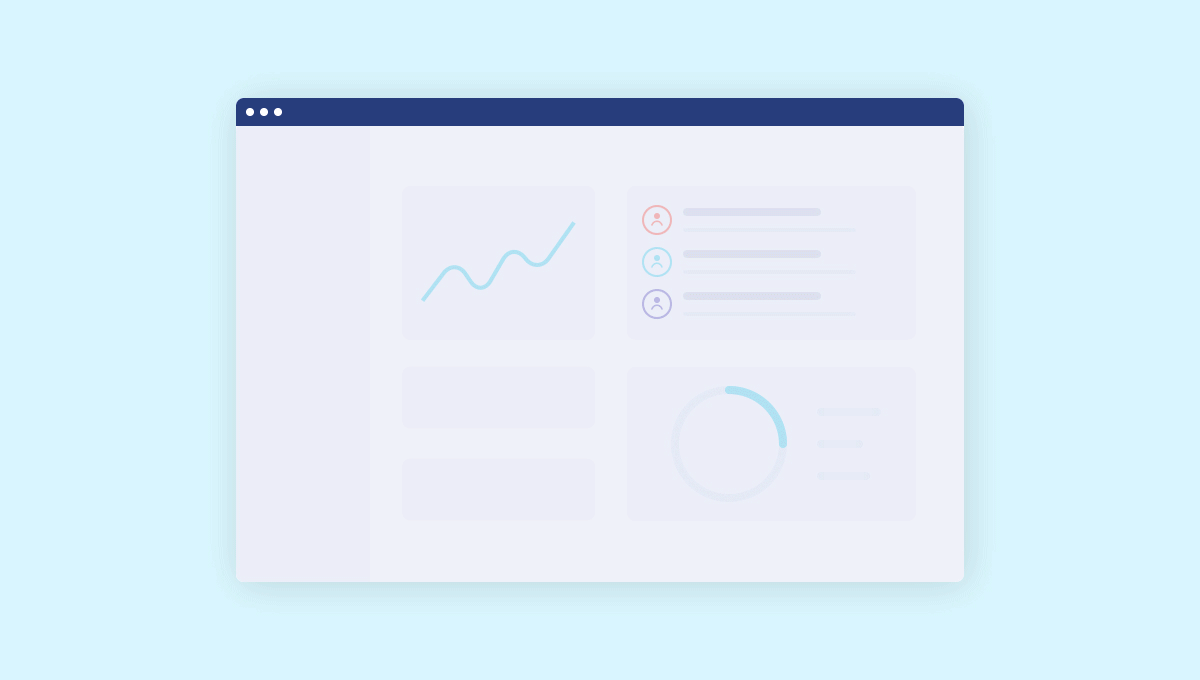 Why choose Stonly?
Stonly lets you repurpose internal knowledge as a valuable resource for customers. Creating and updating interactive guides with everything customers need to know to self-serve, achieve success, and realize value sooner is easy.
Want to empower your teams & customers to find the answers they need?
Stonly's self-help, interactive guides make it easy to create, share, and discover knowledge.
Try it free.
Team collaboration tools
Team collaboration tools facilitate project management and teamwork by making it easier for distributed teams to access knowledge and work on projects. They act as a centralized repository for information and help eliminate siloed information and work to improve team performance.
Notion is an all-in-one workspace that facilitates collaboration on projects, documents, and notes. It's like a more user-friendly, customizable, self-serve version of an intranet that adapts to your team's needs.
Key features
Drag-and-drop templates to create dashboards, wikis, documents, roadmaps, product updates, people directories, etc.
Internal wiki knowledge base
Customizable Gantt and Kanban setups
Task and project prioritization
Access requests and permissions
Versioning
Database sync
Mobile app for on-the-go collaboration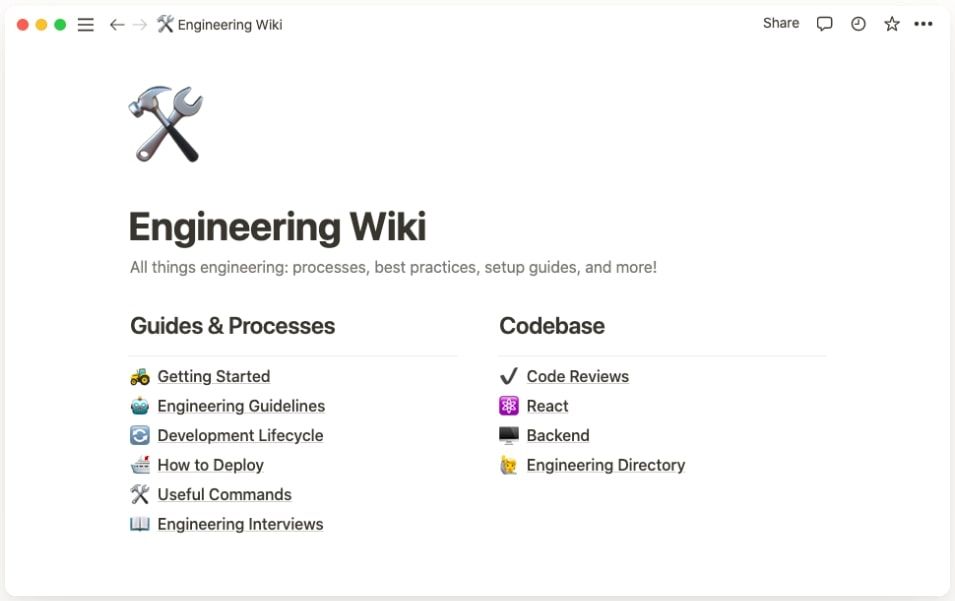 6. Confluence
Confluence is a scalable, open, and shared workspace that makes it easy for remote teams to collaborate and access internal knowledge and information. Dynamic pages let teams create, capture, and collaborate, while Spaces help them plan and stay organized.
Key features
Page and space permissions, archive, and insights
Unlimited sites
Customizable templates
Engagement and usage analytics by site, space, and page
Team calendars
Product testing sandbox
Integrations with the Atlassian suite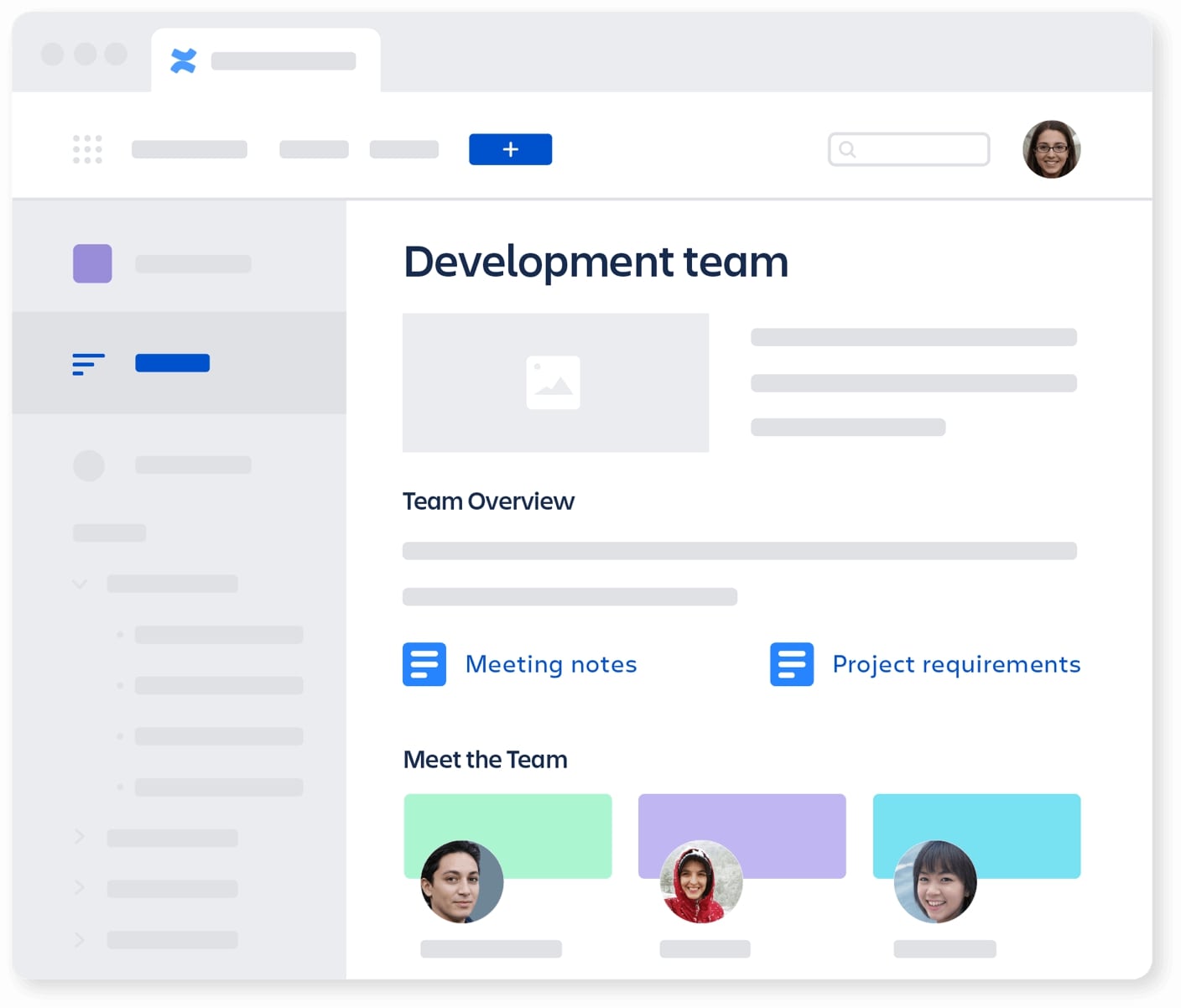 Learning management tools
Learning management systems (LMS) facilitate storage, tracking, and delivery of professional development and educational materials. This helps streamline knowledge sharing and learning and lets companies organize, track, and manage employee, customer, and external stakeholder training.
7. Paylocity
Paylocity is an HR-focused solution that assigns tailored multimedia courses to train employees in new skills, policies, products, etc., so they stay up to date with what they need to know. With Paylocity, it's easy for subject matter experts to create and share microlearning modules across the organization.
Key features
Pre-built courses and out-of-the-box resources
Coursework import
Screen-share record
Progress monitor to set due and completion dates
Reminders
Quiz builder and surveys to measure effectiveness
Mobile app for on-the-go learning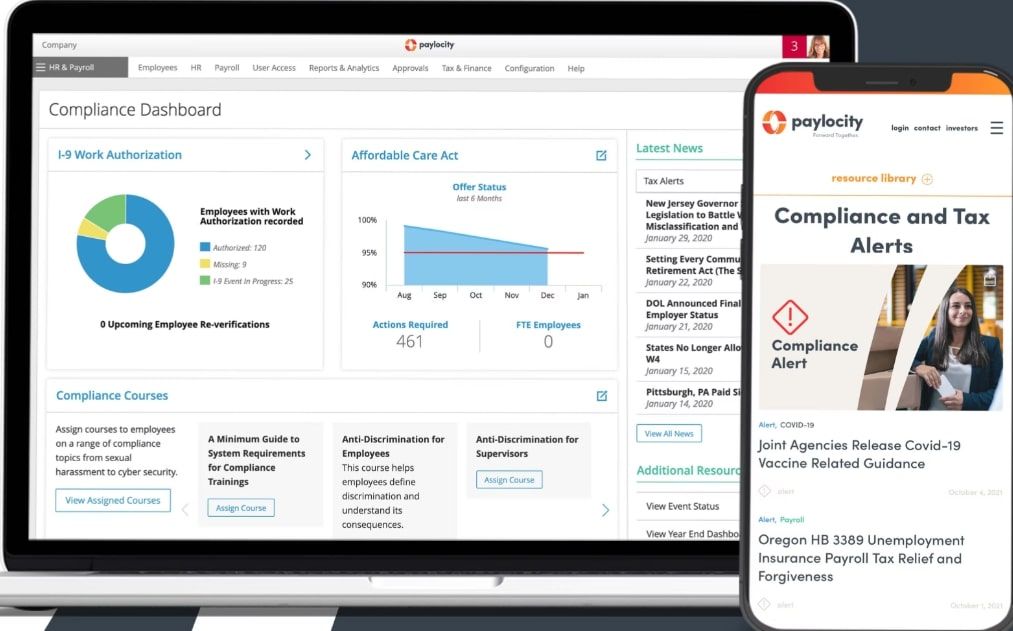 8. SAP Litmos
SAP Litmos facilitates the development and delivery of employee training programs and integrates with other business systems like your CRM, HR platform, or web conferencing tool. Create your own courses and materials, or access out-of-the-box courses in compliance, leadership and management, communication, and social skills, etc.
Key features
Content creation and tools to measure and influence performance
Customized learning paths
Course completion, test averages, content popularity, etc. tracking
Off-the-shelf courses and resources
Instructor-led and on-demand courses
Instructor and admin task automation
Quizzes
Video assessments
Gamification and leaderboards
eCommerce integrations to monetize courses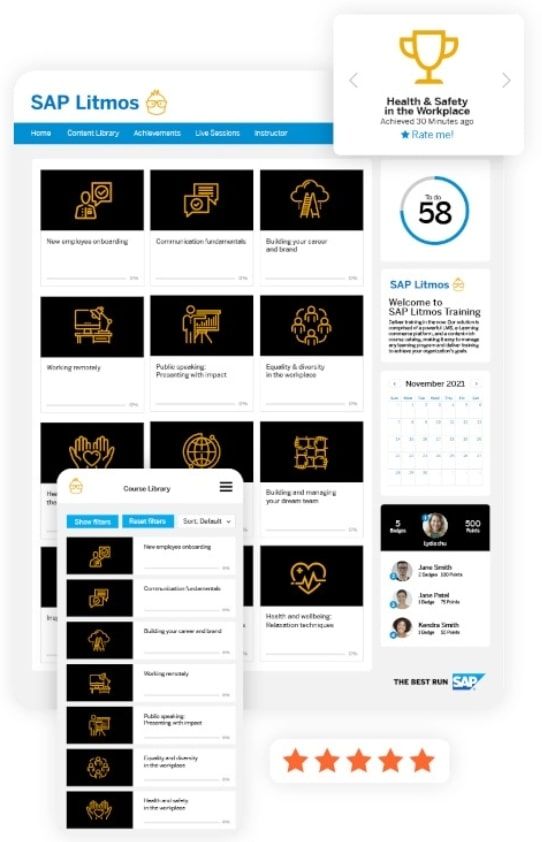 Customer relationship management (CRM) tools
CRMs act as a central, single source of truth for all data and insights relating to interactions with sales prospects and customers. This lets marketers, salespeople, customer success, and sales leaders access the information they need to personalize approaches, identify opportunities, and better serve customers to drive revenue creation.
Salesforce is the cloud-based CRM of choice for companies in various industries. With a range of packages like Sales Cloud and Service Cloud and integrations with popular sales and workflow tools, it empowers marketing, sales, customer service, and support teams to streamline processes, build customer relationships, and drive sales and profitability.
Key features
Contact, account, opportunity, and sales pipeline management
Task, activity, territory, and quota management
Quoting, orders, and contract management
Marketing automation and campaign management
Lead management
Reporting and analytics
Forecasting insights and tools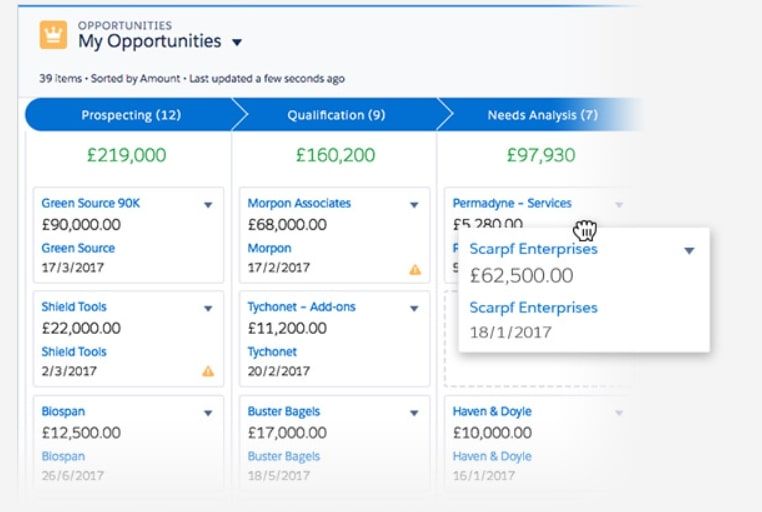 HubSpot CRM is designed to serve sellers, marketers, customer support, and sales leaders. It provides cross-functional teams with centralized visibility on prospects and deals and lets them easily collaborate and hand-off between teams to streamline workflows and boost productivity.
Key features
Contact, opportunity, and pipeline management
Call, deal, and email tracking
Prospect account insights
Email templates
Meeting scheduler
Prospecting tools
Reporting dashboards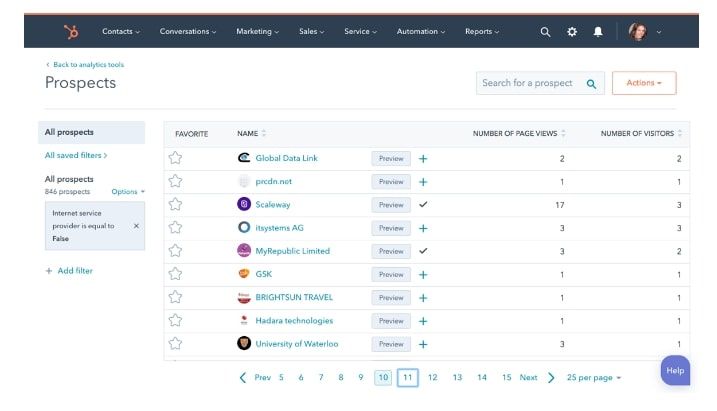 Benefits of a knowledge management software
Choosing the right knowledge management software—and using it well—benefits your employees and the customer experience, and company in the following ways:
Happier, more successful employees
When you choose the right knowledge management tech stack—that fits your processes and tools and caters to all your employees learning styles—it boosts engagement. Employees are more motivated to learn, share, and collaborate on knowledge. This makes them more productive, efficient, effective, and better at their jobs.
Better asynchronous collaboration
Knowledge management systems make it easier for distributed teams to build and share knowledge across your organization. No matter where they are, this lets them quickly get the answers they need and facilitates seamless, timely collaboration between remote teams.
Ability to preserve knowledge as you grow
As your company, teams, and internal expertise grow, it's all too easy for knowledge to get lost or tied up in poorly accessible systems. Using a knowledge management system prevents employees from reinventing the wheel, which means you don't lose knowledge if people leave the company. So all that knowledge is preserved and accessible forever.
Improved ability to onboard and train employees
Proper training in internal processes and procedures is essential to get employees up and running and reduce time-to-productivity. But this is hard if employees don't know where to access the information they need. And inefficient if you need to tie people up delivering training. A knowledge management tool lets you document workflows and build accessible, adaptive step-by-step guides to facilitate onboarding and make learning fun.
Scalability
It's one thing to be able to tap a coworker up for information in a startup or small business. It's quite another to keep doing that as teams grow. And much less for remote team members in different time zones. A knowledge management platform lets you scale learnings and best practices and make knowledge sharing possible across your organization, no matter how large you grow.
Choose the right knowledge management software tool to empower your teams
Choosing the right knowledge management software tools makes it easier to create, share, and collaborate on company knowledge, and lets customers self-serve. This makes for more engaged, productive, and successful employees and customers and turns internal expertise into a powerful resource.  
Look for scalable, accessible, and adaptive knowledge-sharing tools that fit your existing processes, tech stack, and employee learning styles that are easy to use, update and collaborate on. If you're looking for knowledge base software, we think you'll find Stonly ticks all the boxes with its intuitive no-code editor and adaptive multi-media guides.  
Want to empower your teams & customers to find the answers they need?
Stonly's self-help, interactive guides make it easy to create, share, and discover knowledge.
Try it free.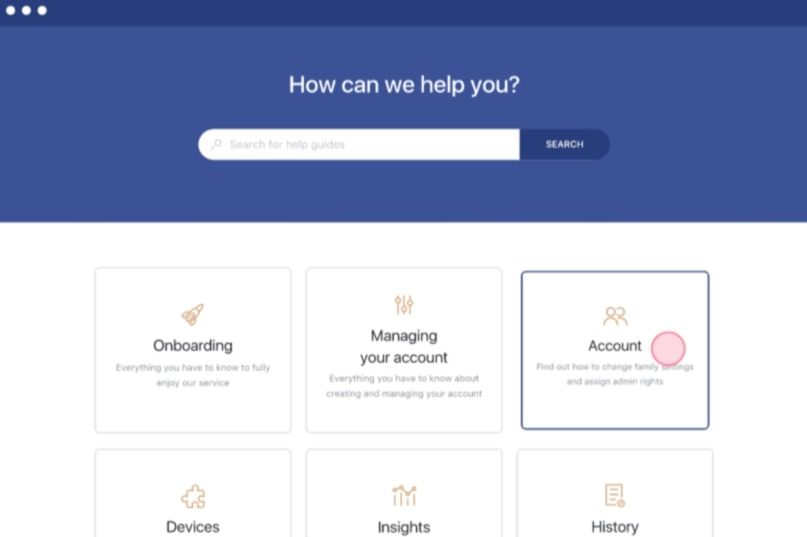 Frequently asked questions about knowledge management software
What are the types of knowledge management tools
The kinds of knowledge management software tools include internal knowledge base software, document management tools, customer support help center tools, team collaboration tools, learning management tools, and CRMs. Also, community forums.
What are the steps for implementing a knowledge management system?
To implement a knowledge management system, follow these steps:
Establish the goals for implementing the system.
Assess your current situation and develop an implementation plan.
Get leadership and stakeholder buy-in.
Look for a system that fits your processes, tech stack, budget, and employees' learning styles.
Implement the system and train users.
Incentivize use.
Get feedback and improve.
What is the difference between knowledge management software and a knowledge management system?
Knowledge management software is a single tool designed to facilitate specific tasks and goals relating to knowledge management. A knowledge management system includes the processes by which you gather, document, and share internal knowledge. It can also have a range of tools in an integrated tech stack.