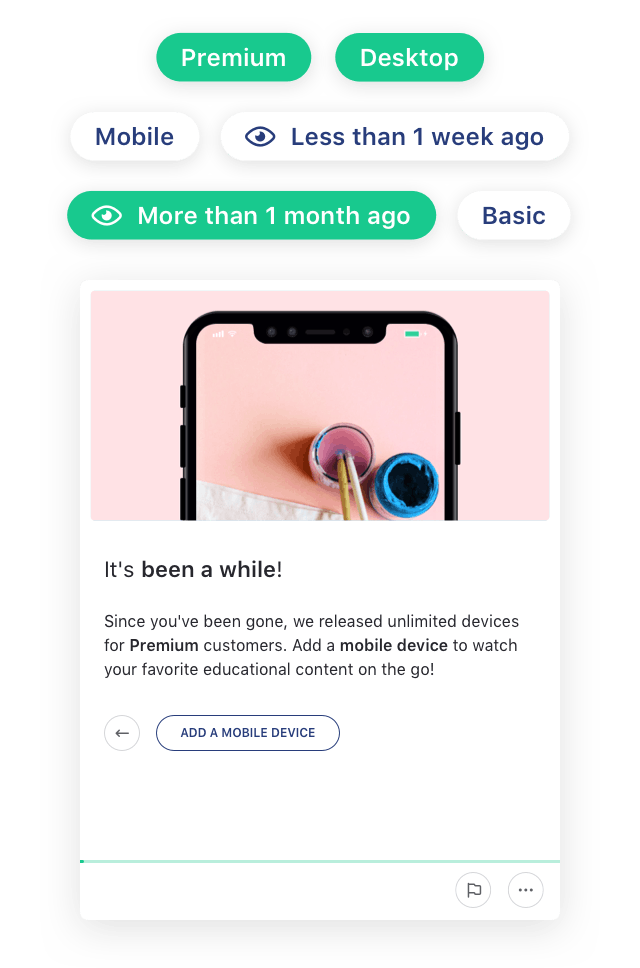 Real-time customer intent
Relying solely on data reduces product adoption to guesswork about segments and fails most users. Stonly lets you harness customer choice, data, and activity to launch interactive product guides at the right place and time, tailored to each customer's unique path to success.
Rich day-zero data
Don't assume, discover. Gather actionable data in the first seconds of your product experience and build user profiles that make their entire journey better.
Uncompromising design
Generic add-ons and tools ruin the care you put into your product and design. Stonly is easily customizable to your brand and really looks like part of your UX.
Unified user success platform
User experience and success is only as strong as your weakest link. Stonly is the whole-company, whole-journey user success platform. In your app, on your website, and in your help center, Stonly interactive guides are reusable and consistent across your teams and your customer journey. Operate using the same customer playbook for maximum success.
Continuous product support
Most customers don't seek help or discover the solutions you've built, they simply churn or lag behind. Stonly helps you anticipate customer needs to solve issues, remove friction, and deliver value by targeting and launching prompts, hotspots, and guides, proactively.
Rapid user testing and feedback
Easily launch in-app walkthroughs, survey users, and gather feedback to quickly learn their needs and preferences. Get feedback immediately and validate your product hypotheses faster without needing a developer.